How to Apply for Graduation
Congratulations! It is time to reap the rewards of your hard work and academic success by applying for graduation. Allow us to walk you through this process.
Degree Application Deadlines

Applying for SPRING graduation
November 1
Applying for SUMMER graduation
April 1
Applying for FALL graduation
July 1
1. Log onto SOAR and navigate to your Student Center.
2. Select Application for Graduation from the drop-down list of options below the Academics section.
3. Read all information before completing the application.
4. Enter your diploma mailing address, a valid contact number and the semester you plan to complete your degree.
5. Print out the application form.
Blank or handwritten applications are not accepted.
In the event your application does not print, check to make sure you do not have a pop-up blocker turned on and/or clean your cache.
If your printed application does not populate your information (Name, EMPLID, Address, etc.), clean your cache, browsing history, and cookies. If you continue to have issues, please email Registrar@usm.edu for assistance.
6. Schedule an appointment with your academic advisor to review your classes and degree progress.
Be sure to take a copy of your DPR (Degree Progress Report) to your scheduled appointment.
7. If you and your advisor agree that you will meet degree requirements for the term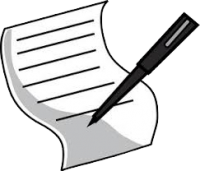 requested, have your advisor sign the application. Both you and your advisor should also complete the summary page (page 2 of the application).
8. Once your application is signed by your advisor, have your department chair sign the application.
If you have a double major and/or minor, you will need to obtain the appropriate signatures.
If you are an Honors College student, you must also complete the Honors College degree application. Once completed, you will need to schedule an appointment with the Honors College to review your Honors College Degree Application.
If you are an Education/Licensure major, you must also obtain the Teacher Education signature from Owings-McQuagge Hall room 121A.
9. Submit your signed degree application to your academic Dean's Office where they will obtain the Degree Progress Specialist signature for you.
IMPORTANT NOTES
• If you do not clear graduation for the term listed on your application, you must complete a new application for the new graduation term and a deferment fee will be assessed.
• Filing a degree application after the deadline will result in a late fee.
• Filing a degree application after the deadline may result in your name not appearing in the commencement program.