Awards
The College of Arts and Sciences at USM is proud to announce the recipients of its annual awards recognizing distinguished faculty and staff for their accomplishments in creative and scholarly research, teaching, advising and mentoring, and service. In addition, we are pleased to highlight our Outstanding Alumnus of the Year, who has demonstrated significant contributions to the field of music.
Please join us in congratulating our 2021 Award recipients.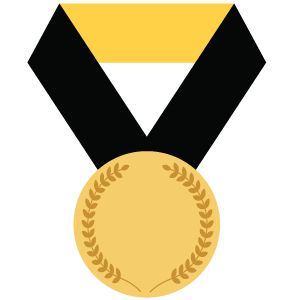 Creative Scholarship Researcher
Dr. Joshua Bernstein
Assistant Professor
School of Humanities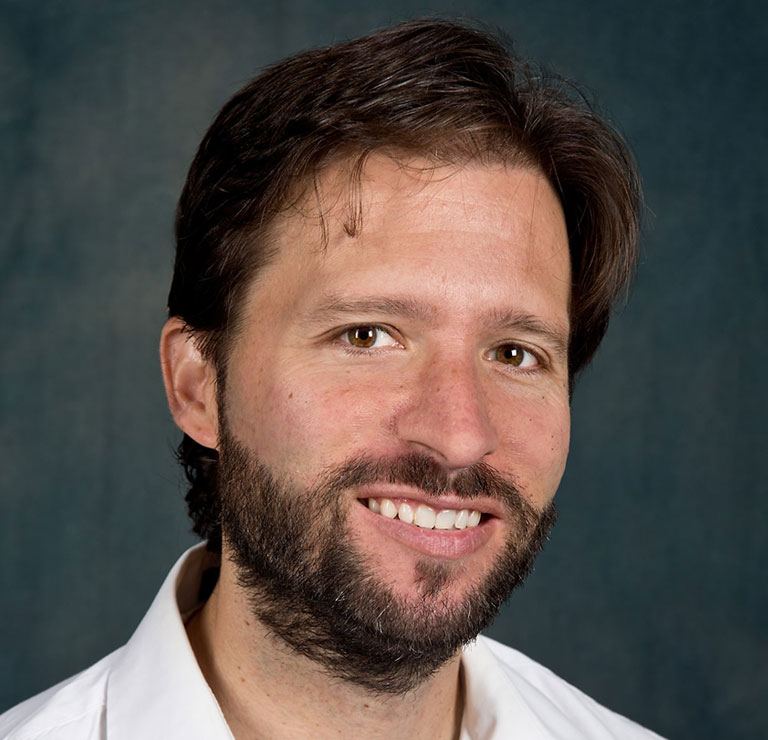 A prolific and talented writer of fiction and creative non-fiction, Dr. Joshua Bernstein has published the following, peer-reviewed works since his time at USM: one novel, two chapbooks, one novelette, two refereed academic articles, nine short stories, 14 creative nonfiction essays, two academic book reviews, four essays and humor pieces, and two prose poems.
Principally influenced by his time spent as a volunteer in the Israeli Defense Army, his work reveals various human dimensions of the Israel-Palestine conflict, which will highly resonate with audiences now more than ever. His work is also influenced by his childhood upbringing in Chicago and most recently moving with his family to South Mississippi. He often publishes on authors from the early twentieth century, including figures like Joseph Conrad and William Faulkner.
Colleague and associate director in the School of Humanities, Dr. Monika Gehlawat, praises his prose style and emphasizes that regardless of how ordinary the subject matter, Dr. Bernstein's work will always draw the reader's attention.
"Whether it is whimsical academic satire or the bodily experience of attending a Chicago Bulls home game, Bernstein's writing elevates its content to reflect the sophistication of a keen and observant artist's mind tenderly attending to the world around him," said Dr. Gehlawat. "In particular, I am impressed by how Bernstein interweaves human emotions, quotidian life, and a global political conscience with such a deft, and often humorous, touch."
Recent accolades include his novel, Rachel's Tomb, which is based in part on his service in the Israeli Army, was selected blindly by reputed novelist Zachary Lazar for the A.W.P. Award Series Prize and published in 2019 by New Issues Press and two creative nonfiction chapbooks published, Desert Castles (Southern Indiana Review, 2019) and Northern Cowboy (Green Rabbit Press, 2021), which were selected blindly as the winners of the Wilhelmus Prize (judged by the staff of Southern Indiana Review) and the Wilt Prize (judged by Jessie van Eerden, an acclaimed author, and the staff at Lightning Key Review).
Dr. Bernstein has forthcoming releases: a book of short stories, a chapbook of short stories, a refereed academic article, and a creative nonfiction essay.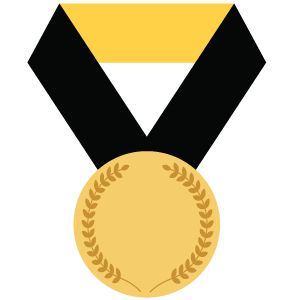 Scholarly Research of the Year
Dr. Susannah Ural
Full Professor
School of Humanities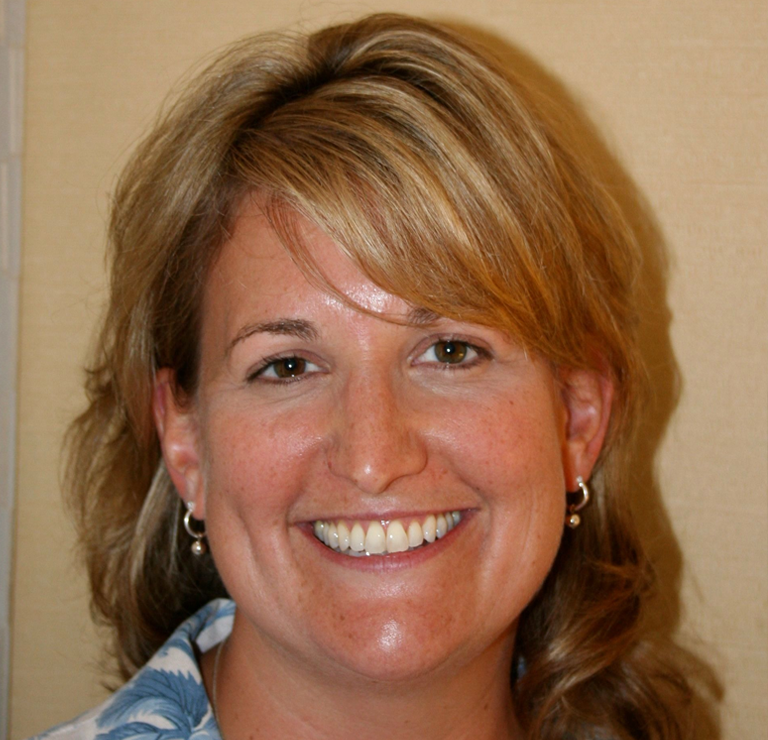 From scholarly books and articles about the lived experiences of soldiers, their families, and civilians during and after the Civil War to co-directing the prestigious Dale Center for the Study of War & Society, Dr. Susannah Ural has made impactful contributions ever since she arrived at USM. This year, her contributions and leadership has placed USM at the forefront of the Digital Humanities.
Back in 2014, as Dr. Ural watched brilliant scholars trying to convince listeners of the importance of the study of history, she had a realization; those in her field often ignore two areas that could drastically improve the health of history and humanities scholarship across the U.S.—grant funding and the Digital Humanities. The latter, the Digital Humanities, is facilitating the reach and engagement of audiences by blending the analytical strengths of computing with the narrative and interpretive skills of the humanities.
Determined to seize those opportunities, Dr. Ural spearheaded and won several grants to create a digital humanities documentary project titled, "The Civil War & Reconstruction Governors of Mississippi (CWRGM)." CWRGM is digitizing Mississippi's Civil War and Reconstruction-era governors' papers as a way to better understand this definitive period of American history and make that information available for free to educators and the public. The project is made possible through a partnership between the Mississippi Department of Archives & History, the Mississippi Digital Library, and the History program at Southern Miss, as well as through funding from the NEH Humanities Collections and Reference Resources program and a separate grant by the Watson-Brown Foundation.
In addition to the CWRGM project, Dr. Ural has been the creator of two other successful digital humanities projects, and she is currently working on several other projects as a partner. Her projects include: The Beauvoir Veteran Project, a study of the over 1,800 veterans, wives, and widows who lived at the Confederate Soldier Home, Beauvoir, in Biloxi, Mississippi from 1903 through 1957 and The Mississippi Digital Courthouse Project (MDCP), which digitizes nineteenth-and twentieth-century courthouse records from the state.
"Each grant pushes her project forward and adds a component to USM's Digital Humanities infrastructure, which is already transforming graduate education and faculty scholarship in the School," said Dr. Matthew Casey, director of the School of Humanities.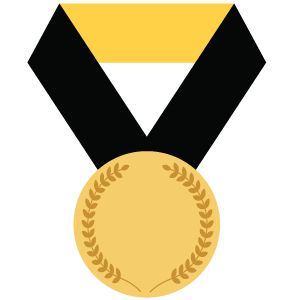 Faculty Advisor and Mentor of the Year
Dr. Christopher Foley
Assistant Professor
School of Humanities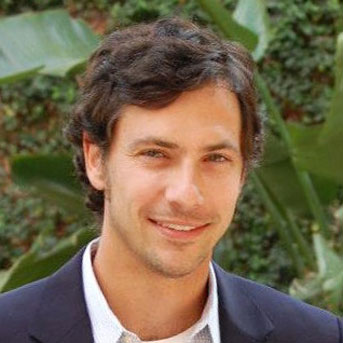 Dr. Christopher Foley, assistant professor of English at USM's Gulf Park campus, teaches courses in the environmental humanities, Shakespeare, early British literature, and the history and theory of theatre. Dr. Foley has an impressive scholarly track record in the classroom, as he strives on creating structured and engaging learning environments that encourage students to develop and hone their skills. His colleagues have praised him for being a highly devoted and invaluable mentor through ceaseless display of support.
Dr. Foley has focused his mentoring and advising efforts on individual students enrolled in the USM Honors College, M.A. and Ph.D. programs. His rigorous editorial feedback on any thesis-related submissions and practical advice for navigating graduate and post-graduate school has been life-altering for his mentees.
As one of his mentees said in her letter of recommendation, "He is a rare breed of instructor and mentor I wish I could find more of; to this day, he remains my advisor, colleague, and friend as he continues to guide me on submissions, teaching, and my academic future."
Crediting much of her success to Dr. Foley's efforts and support, "My publications, conference activity, and other academic and professional successes are due, in large part, to Dr. Foley. I've said it before, and it bears repeating: there are few words to express the growth I have experienced under his guidance, and I will be forever grateful for it."
Dr. Foley has also enhanced the undergraduate experience through a series of co-curricular field trips from the USM Gulf Park campus to Hattiesburg, so that students could attend USM's theatrical productions, and has coordinated other public humanities and cultural arts events on campus.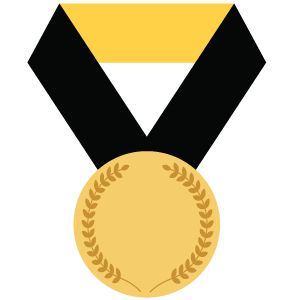 Junior Faculty Award for 2021
Dr. Jacques Kessl
Assistant Professor
School of Mathematics and Natural Sciences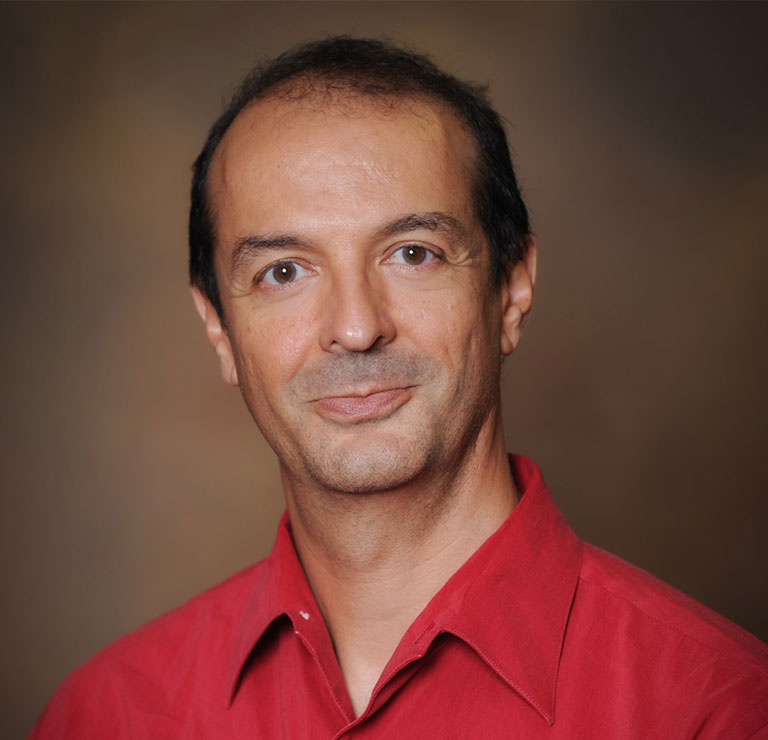 Dr. Jacques Kessl has an impressive record of scientific achievements stemming from his groundbreaking and internationally recognized work on the understanding of the role of highly active anti-retroviral therapies in HIV infection.
Since joining USM, Dr. Kessl has vigorously pursued external funding for his work and has experienced noteworthy success, most recently securing a competitive $1.8 million National Institute of Health R01 grant to expand his scholarship in new inhibitors targeting HIV-1 integrase during viral maturation. Dr. Kessl also has been commended for his keen ability to engage other academic colleagues in his scholarship—strengthening the entire program through interdisciplinary collaborations
Dr. Kessl explains his research, "My research focuses on understanding the fine molecular mechanisms of HIV replication. I use a combination of biochemistry, biophysics and ex vivo approaches to discover critical interactions (within the virion or between host and viral components) in order to devise novel molecular strategies capable of blocking viral replication," he said. "Newly found inhibitors emerging from these studies can also serve as powerful molecular probes to observe unknown aspects of viral biology which in turn will reveal new unexploited targets."
In the classroom, as a teacher of CHE 420/520 (Principles of Biochemistry), he strives on anchoring major biochemical concepts, so students can retain them for a lifetime and those concepts in a broad range of disciplines. He says he is motivated by the daily challenge of engaging a diverse group of students with backgrounds such as nutrition, marine biology, forensic sciences, pre-meds, or kinesiology majors.
Aside from his assigned regular classes, Dr. Kessl has served on recruitment efforts and has mentored graduate and undergraduate students. Dr. Kessl has also served as a reviewer for journal articles and as a National Institutes of Health grant reviewer.




Teacher of the Year-Teaching Track
Keltoum Rowland
Senior Lecturer
School of Social Science and Global Studies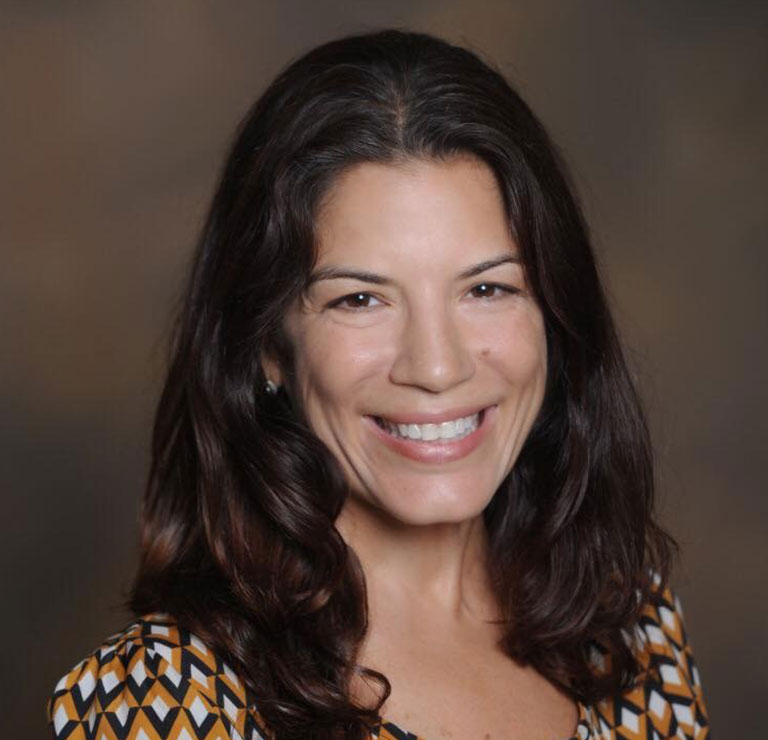 Teaching at USM for the past 16 years, madame Keltoum Rowland is often recognized for her unwavering energy and enthusiasm that extends beyond the classroom. Throughout the years, she has established a reputation of excellence through her lectures; teaching a total of 170 classes comprised of 18 distinct courses.
Madame Rowland thrives on creating transformative learning experiences for students, while meeting the rigorous standards set by the American Council on the Teaching of Foreign Languages. She is an award-winning advisor, who is knowledgeable of course content and rotations. In addition, she is highly engaged as a faculty sponsor of L'Association Française, the French Club, where she has guided students in leading benevolent projects.
Madame Rowland has taught three sections abroad with the Château Program in Strasbourg, France. A former student in the Château program shared her experience, "During our time abroad, Madame Rowland always pushed us to learn, practice, and use French in and outside the classroom in every possible way," she said. "Her passion for her subject is very contagious, so I quickly became involved in the French culture and language. The classroom was Salon Melanie and also the city of Strasbourg, as she encouraged us to go out to the world and use our skills," she added.
Madame Rowland also has a strong commitment for continuing education, designing workshops and chairing the committee that organized an annual conference of the Mississippi Foreign Language Association (MFLA) at USM. Accolades for her continuing education efforts have included the MFLA's Award of Distinction, which recognizes excellence in foreign language teaching and active participation in MFLA.




Teacher of the Year-Tenure Track
Dr. James Lambers
Full Professor
School of Mathematics and Natural Sciences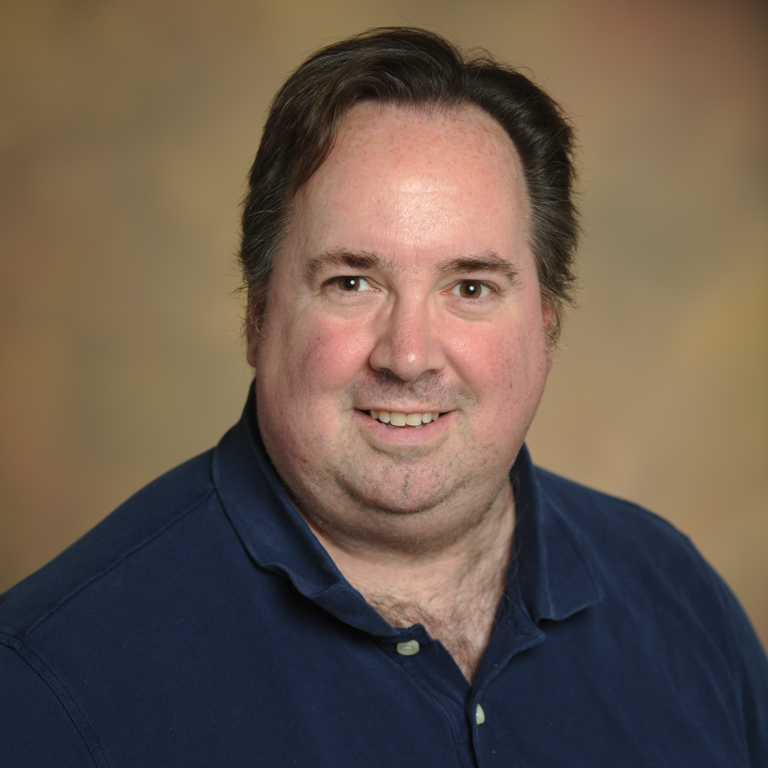 At the cornerstone of numerical analysis, Dr. James Lambers arrived to USM with the aim of making mathematics in general, and in the specialty of numerical analysis in particular, more accessible to students by enhancing the curriculum to positively impact their education.
Dr. Lambers started by enhancing his teaching techniques over the years, through activities such the ACUE course on Effective Teaching Practices. Other efforts include transitioning courses to an improved online homework system, by Hawkes Learning, through a summer grant.
However, the primary element that has assisted students in comprehending higher-level mathematics has been his writing. Dr. Lambers' writing provides a valuable resource to students and faculty members alike. As a result, he has a full set of lecture notes, each a mini-book, and he has written two textbooks.
The first, Explorations in Numerical Analysis, co-authored with Amber Sumner, published by World Scientific, is oriented around MATLAB, a proprietary programming language for computational science that is used widely throughout academia and industry. The second, Explorations in Numerical Analysis: Python Edition, co-authored with Amber Sumner and Vivian Montiforte, published by World Scientific, focuses on the open-source programming language that has recently gained favor in scientific computing circles.
He has enhanced the curriculum in numerical analysis, which is one of the most rapidly growing areas of mathematics in terms of employment prospects, by developing a course that introduces students to Python.

Dr. Lambers aims to continue his pursuits by incorporating areas that have become essential in the applied mathematics community, such as machine learning.

Faculty Service Award
Marlene Naquin
Lecturer
School of Mathematics and Natural Sciences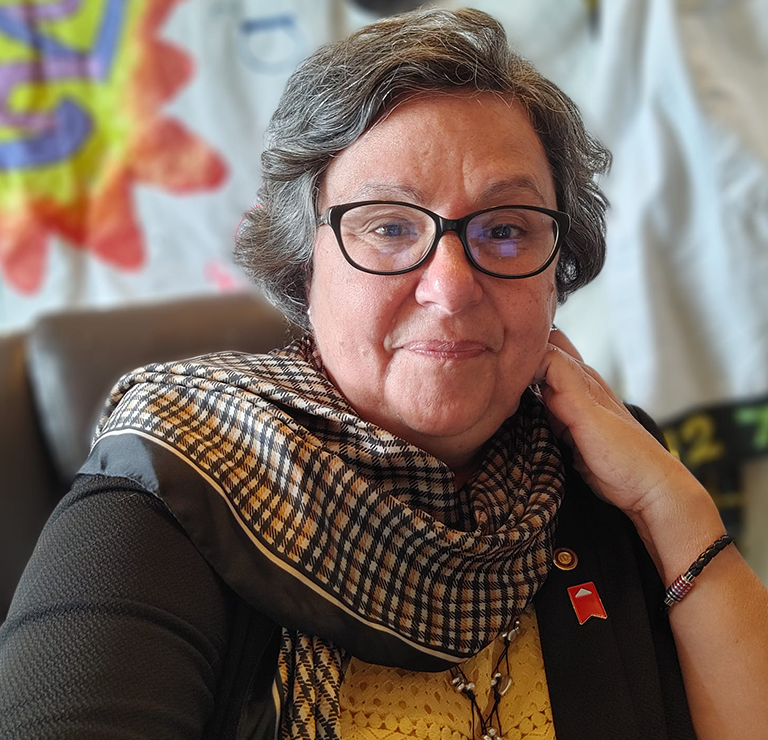 A dedicated faculty member for 16 years, Marlene Naquin has numerous service contributions under her belt, including serving on a variety of University committees and playing an active role in the annual assessment and re-certification of the licensure program. Naquins is an all-rounded professional that wears multiple hats, she's a: teacher, advisor, scheduler, mentor, course coordinator, program lead, and more.
As the mathematics licensure program coordinator, she shares responsibility for scheduling mathematics courses on the Gulf Park campus and oversees student teachers and advising. In terms of mathematics courses, this involves writing and rewriting syllabi, reviewing and selecting textbooks and course material, working with other instructors of record, among other tasks. Naquin says one of the highlights of what she does is advising, which includes advising secondary mathematic education majors and works with elementary and other education majors on the supplemental mathematics endorsement.
With colleagues, she has conducted active learning workshops, mentored new faculty and works with adjuncts and dual credit faculty at the local high schools. She serves as a Faculty Fellow for the Center for Faculty Development, having been part of the inaugural group to complete the ACUE program, and is highly engaged in leading campus initiatives.
As Naquin's application for promotion observed: "She has been a member of so many committees at the unit, school, college, and university levels that it would be impossible to list even the most notable ones."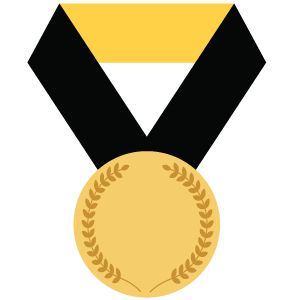 Staff Service Award
Liz Hamm
Business Manager
School of Ocean Science and Engineering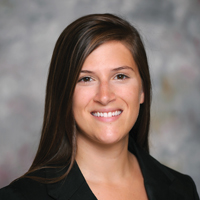 Serving the School of Ocean Science and Engineering for 8 years, Liz Hamm is known by her colleagues for her commitment and enduring work ethic, as well as for her ongoing pursuit of growth and knowledge.
Early on in her career, Hamm set the bar high as she provided instrumental and diligent financial support for a multi-million research grant, played a key role in coordinating data collection and presentation of supporting documentation from 22 institutions and more than 40 people, and managed the robust online presence and regular face-to-face meetings involving all the partner institutions.
In 2018, Hamm was named the business manager for the Division of Marine Science, serving as the financial manager and providing stellar support to the division's faculty members with their research proposals and any finance related inquiries. Since her role is based off the Stennis Space Center, a Federal site for NASA, Hamm also serves as the liaison to NASA for the division's federal contacts and required services. Hamm says she has thoroughly enjoyed accounting and the unique challenges related to managing federally funded projects.
In her recommendation letter her colleague, Allison Mojzis, states: "There is nothing more important to University productivity and a positive work environment than the people, and Hamm embodies all those qualities and character—we are a more cohesive unit because of her hard work and dedication."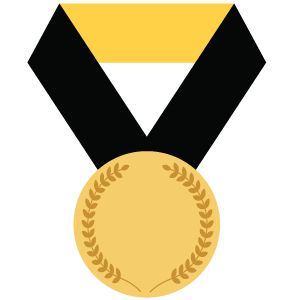 2021 Outstanding Alumnus of the Year
Alejandro Drago
Professor of Violin & Viola, Director of the Chamber Orchestra at the University of North Dakota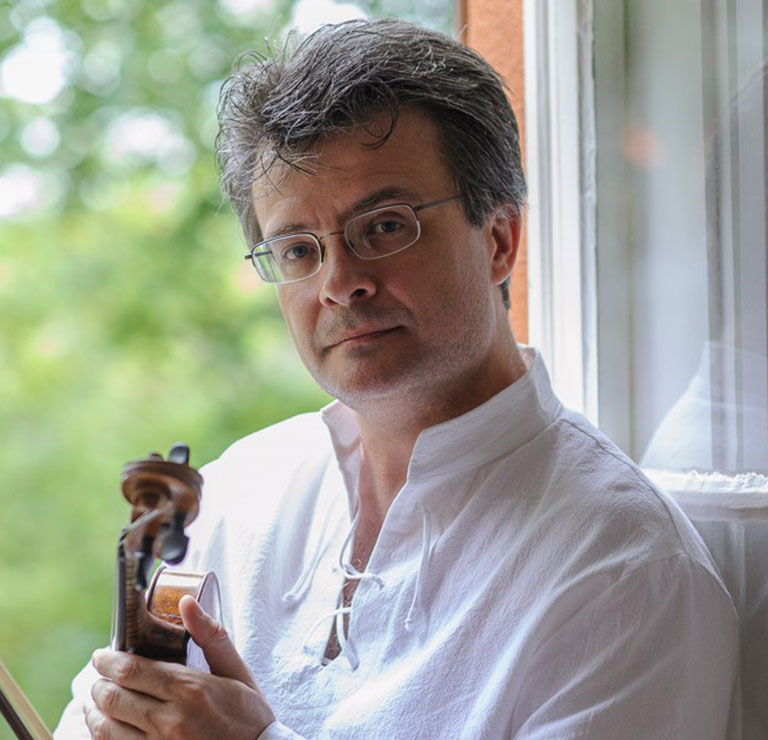 A violinist, conductor, composer and teacher, Drago obtained his Master of Fine Arts in Violin Performance and Pedagogy at the Moscow State Conservatory, and his doctoral degree in orchestral conducting from Southern Miss.
"Every time I look back at my years at USM, I return to the feeling that accompanied me all that time: USM, for me, was a place of possibilities," said Drago. "I felt trusted in my potential as a student and a scholar, and challenged toward new achievements."
Drago noted the tightly knit scholarly, educational and artistic community in Hattiesburg that was set on higher standards with their accomplishments.
"The dynamics of this unforgettable team of talented, driven individuals is a model and a blueprint for a good deal of the artistic and academic projects I manage, and to have been part of it is, and will remain for me, a token of pride," he continued.
As a soloist and chamber musician, he has toured extensively in Russia, the United States, China, Austria, the Czech Republic, Ukraine, Switzerland, Lithuania, Taiwan, Belarus, Italy, France, Brazil, Spain, Serbia, Bosnia-Herzegovina, Romania, the Republic of Moldova, Portugal, Mexico, Colombia, Panama, Paraguay, Ecuador and Haiti. He has appeared as a guest conductor with professional and youth orchestras in the USA, Argentina, Brazil and Romania. Presently he is the Music Director of the Greater Grand Forks Symphony Orchestra (GGFSO).
Drago conducts masterclasses, seminars and lectures extensively in Asia, Europe and the United States. He teaches and performs regularly in festivals in Latin America, the US and Europe. He has been a member of the jury of junior and senior international competitions in China, the USA and Russia.
"Alejandro Drago is one of our most outstanding graduates from the School of Music," said Dr. Jay Dean, director of the School of Music and Dragos' major professor during his time at USM. "From the time he arrived until the time he left, he consistently made a positive impression on everyone who worked with him. He is an extraordinary musician and scholar."
2020 Outstanding Alumnus of the Year
Dr. Kent Newman
Senior Research Physical Scientist at Geotechnical and Structures Laboratory
US Army Engineer Research and Development Center (ERDC)
School of Polymer Science and Engineering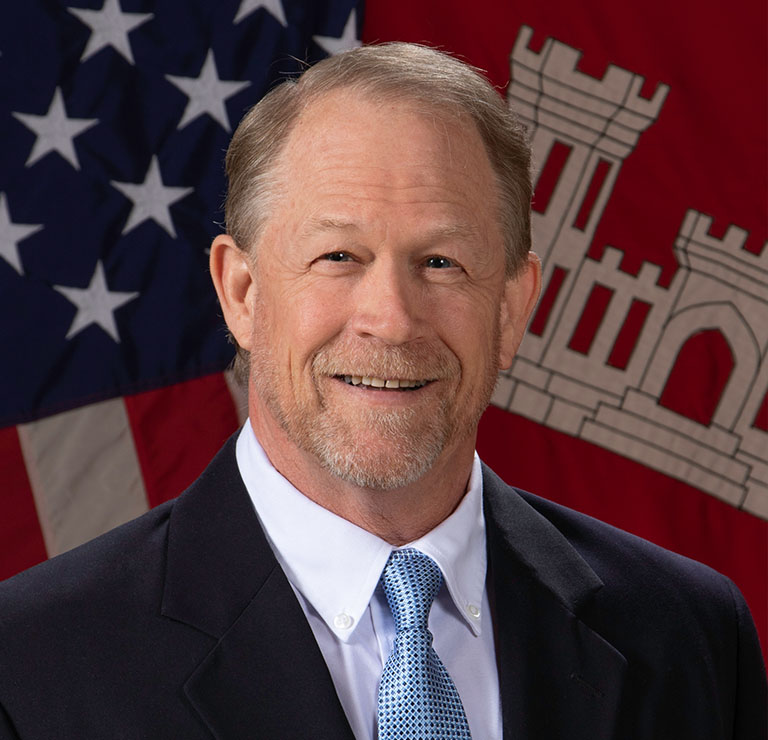 Dr. Kent Newman is an internationally recognized scientist, a senior scientific leader at ERDC, and a strong supporter of Southern Miss.
Dr. Newman helped to spearhead the ERDC-USM Education Partnership Agreement, which has resulted in a distance M.S. in Polymer Science and Engineering for ERDC scientists. He currently is the ERDC Scientific Lead for collaborative research contracts supporting USM polymer science and engineering and ocean engineering research. Dr. Newman also serves as adjunct graduate faculty for participation on USM polymer science and engineering graduate committees, and regularly participates in alumni events.
Dr. Derek Patton, interim director of the School of Polymer Science and Engineering, commends Dr. Newman's successful career trajectory and his impact in student success through his continuing engagement with Southern Miss.

"Dr. Newman is an internationally recognized scientist, a senior scientific leader at ERDC, and a strong supporter of Southern Miss. He has made an impact in student success, as he has been instrumental in supporting our students for internships, hiring graduates of our chemistry and polymer science and engineering programs at ERDC, and developing collaborative research opportunities with the University," he said. "He epitomizes the career success and high level of commitment to his alma matter that we would like our students to aspire to."
Dr. Newman holds two degrees from Southern Miss, the B.S. in Chemistry'81, and the Ph.D. in Polymer Science'93. He also holds an M.S. in Chemistry'85 from the University of New Mexico. Dr. Newman joined the US Army ERDC in 1993 as a civilian research physical scientist. He has received over 28 research achievement and recognition awards, the initial award in the first year of employment, and recent awards including the Achievement Medal for Civilian Service for Support of the UROC Reachback Center (2011), USACE Sustainability Award (2011), Department of the Army ERDC Award for Research and Development Achievement Award for Biostabilization of Soils (2009), and the Department of the Army, ERDC Superior Civilian Service Award (2007). Dr. Newman holds two patents, over 20 refereed journal publications, and over 30 refereed conference proceedings.

Creative Research Scholar of the Year
Jennifer Torres
Full Professor
School of Performing and Visual Arts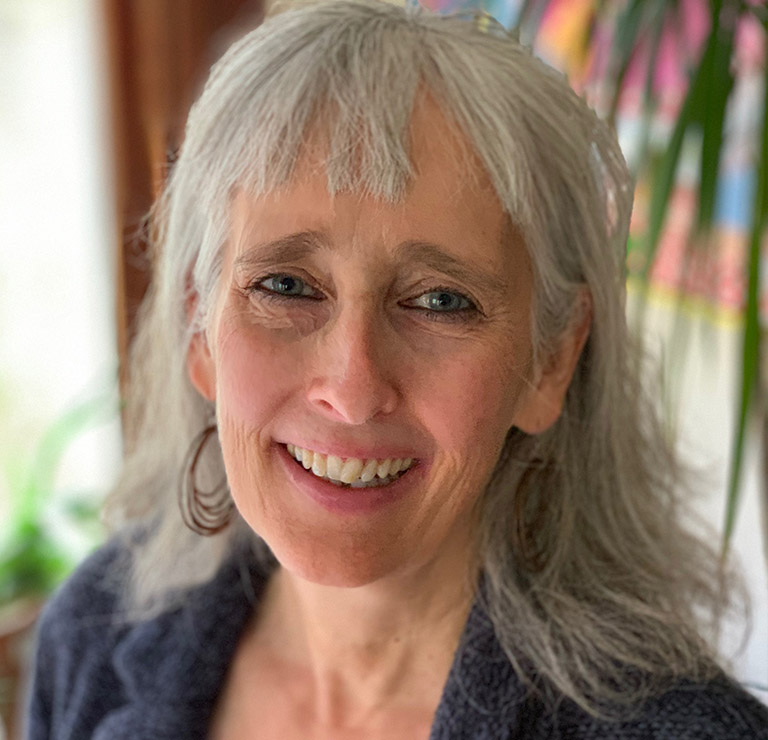 Jennifer Torres, professor of sculpture and ceramics at Southern Miss, showcased her most recent creative endeavor titled, "Misfit Children: Landscapes and Creatures from the Mind of Jennifer Torres," at the Tennessee Valley Museum of Art. The exhibition intrigued visitors with the stories each piece had to tell using texture, color, and intentional detail. As a central theme her body of work focused on duality—our relationships to each other and around us. It was also inspired as a response from the marginalization of certain populations and landscapes within our community.
"My work aims to discover the place of the "weirdo" in all of this and how the idea of contrast is actually a unifying paradigm in life as well as art," Torres said. "There is no end, each body of work is just another stop on the pathway to fulfilling my creative voice. Each new piece informs the next, opening doorways and questions to be answered. Never done, always working," she added.
Jonathan D. Cain, curator of exhibitions and visual arts education at Tennessee Valley Museum of Art commends her artistic abilities: "Torres' ability to so easily transition from one media to another demonstrates her high level of artistic skill. The techniques required for working in highly finished woodwork, casting bronze or cast iron, and working with foam and fiberglass all demonstrate a wide knowledge and adept handling of the materials," Cain said.

Faculty Advisor and Mentor of the Year
Dr. Craig Carey
Associate Professor
School of Humanities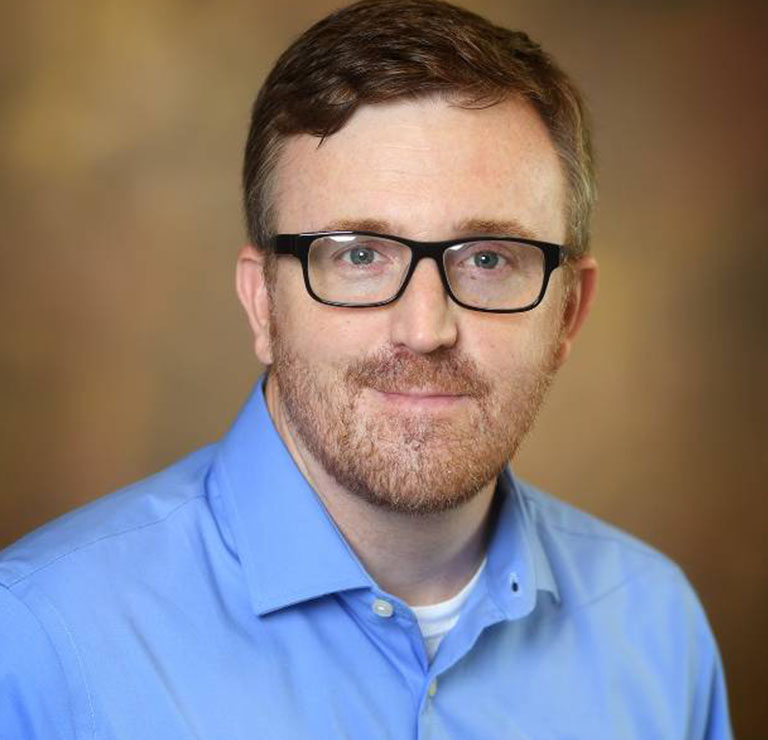 Dr. Craig Carey, associate professor of English, has been the undergraduate studies coordinator in English since 2016. Dr. Carey not only has an impressive scholarly and innovative track record in the classroom and as a researcher, but he has also assumed a leadership role in many different areas—specifically advising and mentoring students at every stage of their path to graduation. In addition to chairing multiple different committees as English coordinator, Dr. Craig has consistently attended students through advisement, mentorship, and supportive paperwork.
The student organization that he oversees as an advisor, Game Studies group, promotes interdisciplinary analysis of the narratives embedded in video games. The group began as an offshoot of his spring 2019 course titled,"Introduction to Video Game Criticism,"and it grew into an exciting and thriving community of students interested in the critical discussion of games. The group has recently founded an online journal called Quest Log, that will feature fiction and non-fiction writings about video games by students and scholars at all levels.
"Dr. Carey sets the bar high for university service, effective teaching, innovative curricular redesign, and use of multidisciplinary methods to reinvigorate the English major," said Dr. Matthew Casey, interim director, School of Humanities.

Faculty Service Award
Dr. Jeff Wiggins
Full Professor
School of Polymer Science and Engineering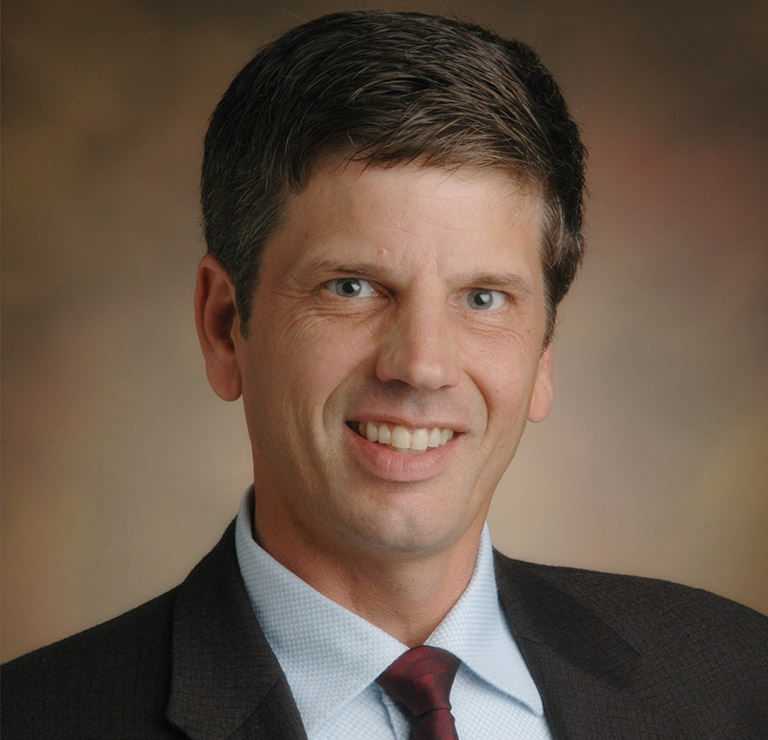 Dr. Jeff Wiggins served for 6 years as director of the School of Polymer Science and Engineering—a time during which the School prospered through successful faculty hires, growth in research funding and expenditures, and establishment of an ABET accredited degree in Polymer Science and Engineering.
Dr. Wiggins has been commended for his willingness to lean into key service roles within the School, College, and University. During the Academic Reorganization starting in the Fall of 2017, Dr. Wiggins served as chair of the Academic Reorganization Steering Committee (ARSC), which eventually transitioned in the Academic Reorganization Implementation Committee (ARIC). Under his guidance and leadership, three committees executed proposal submissions addressing specific charges. Dr. Wiggins guided these efforts with servant leadership qualities that created a culture of trust, valued diverse opinions, and developed and empowered other committee chairs.
"I am proud to have served the University community in the role I was provided, and feel my contributions were primarily focused on the development of faculty and staff inclusive processes designed to enhance communication, awareness, feedback and engagement while minimizing uncertainty," said Dr. Wiggins.
As a member of the Committee, Dr. Derek Patton, interim director of the School of Polymer Science and Engineering, experienced first-hand Dr. Wiggins' leadership: "Dr. Wiggins guided these efforts with servant leadership qualities that created a culture of trust, valued diverse opinions, and developed and empowered other committee chairs," he said.




Junior Faculty Award
Dr. Iliyan Iliev
Assistant Professor
School of Social Sciences and Global Studies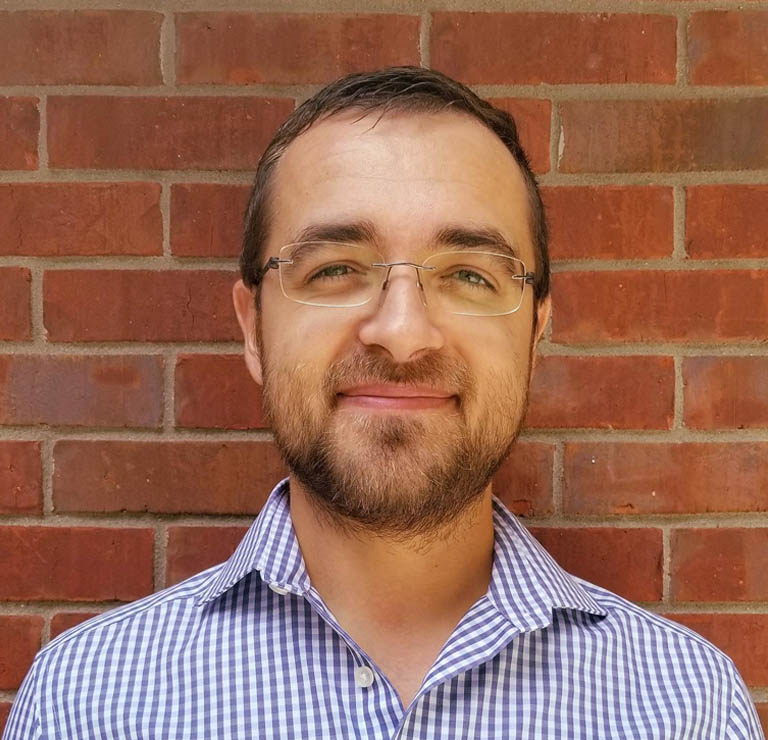 Dr. Iliyan Iliev, assistant professor of political science, is recognized for his exemplary achievements and for diligently surpassing expectations in research, teaching, and service. Already in his short career at USM, Dr. Iliev has published 6 peer-reviewed articles; 2 book chapters; has achieved publications in top journals, such as the Journal of the Royal Statistical Society, Political Science Quarterly, The Social Science Journal, IEEE Access, and Environmetrics; has a host of new research in the works; and has signed a book contract with Taylor & Francis/Chapman & Hall for a book that is due in 2020.
His research focuses on the various expressions of political behavior and the development of novel research methods to study such behavior. Dr. Iliev has conducted research both as a sole-author and in various collaborative teams.
Dr. Iliev's colleague and a co-author on a piece on terror events in Sudan and South Sudan, Laura N. Bell, Ph.D., assistant professor of political science and assistant dean of undergraduate programs at West Texas A&M University, recognizes his groundbreaking research.
"In my experience, few junior scholars are able to produce a body of high-quality research similar to Iliev's work in only three years as an assistant professor. This is evident in the record of conference presentations and invitations to present research that Iliev has received, such as his keynote address to the American Statistical Association Symposium on Risk Analysis," she said. "Iliev's ability to transverse the statistics field and engage in advanced analyses, such as Bayesian times series and natural language processing, of a variety of research topics ensures that his research achievements will only grow over time, and I suspect researchers will seek his consultation and collaboration for years to come."




Scholarly Researcher of the Year
Dr. Jason Azoulay
Associate Professor
School of Polymer Science and Engineering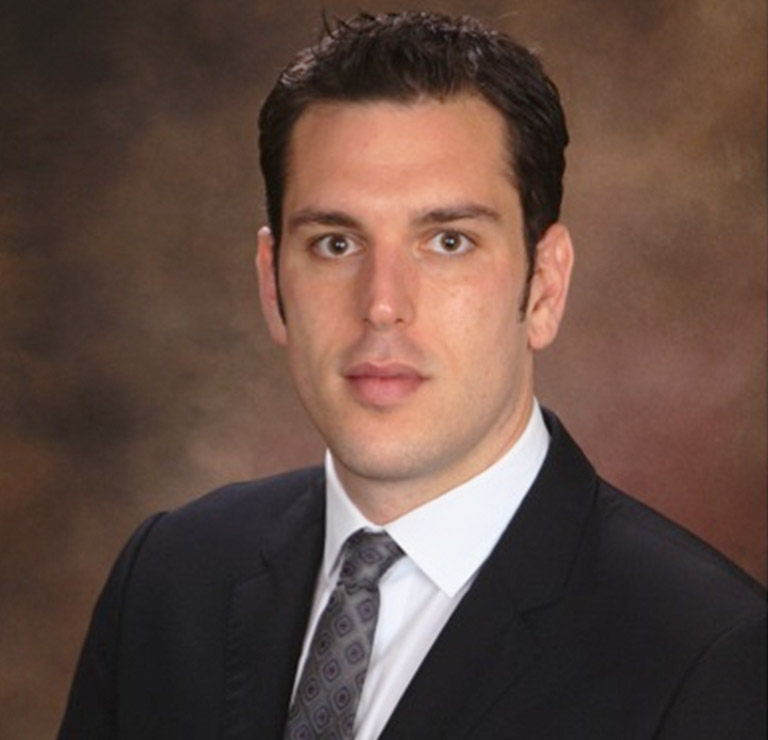 Dr. Jason Azoulay has an impressive and rapidly growing record of scientific achievements stemming from his pioneering work on infrared optoelectronics using organic material.
During his time at USM, Dr. Azoulay has been enormously successful in implementing a world-class electronic materials research program and building an independent research platform in contemporary areas of polymer science and engineering around his core research interests. His work has led to fundamentally new technologies, overcoming synthetic, electronic, and engineering related issues, and facilitating the implementation into practical applications, while raising substantial funding. In addition, he has initiated collaborative efforts with various world-leading academic and industrial institutions.
Dr. Azoulay also manages complex grants, was instrumental in creating the Center for Optoelectronic Materials and Devices at USM, a state-wide center, and founded a startup company.
Dr. Matthew Y. Sfeir, associate professor in the Photonics Initiative and Department of Physics at the City University of New York, who has collaborated with Dr. Azoulay on various joint projects, praises Dr. Azoulay for his career trajectory.
Dr. Sfeir is sure it will earn him international recognition as a pioneer of the development of magnetic (open-shell) macromolecular materials: "Dr. Azoulay has uniquely demonstrated an outstanding ability to predict and synthesize new materials that allow him to tune the emergence of novel electron spin phenomena and magnetism in organic systems. He is well-positioned to play a pioneering role in answering fundamental questions that directly address scientific grand challenges related to quantum materials and quantum phenomena that have been articulated by both the National Science Foundation and the Department of Energy."





Teacher of the Year- Teaching Track
Emileigh Sones McCardle
Instructor
School of Mathematics and Natural Sciences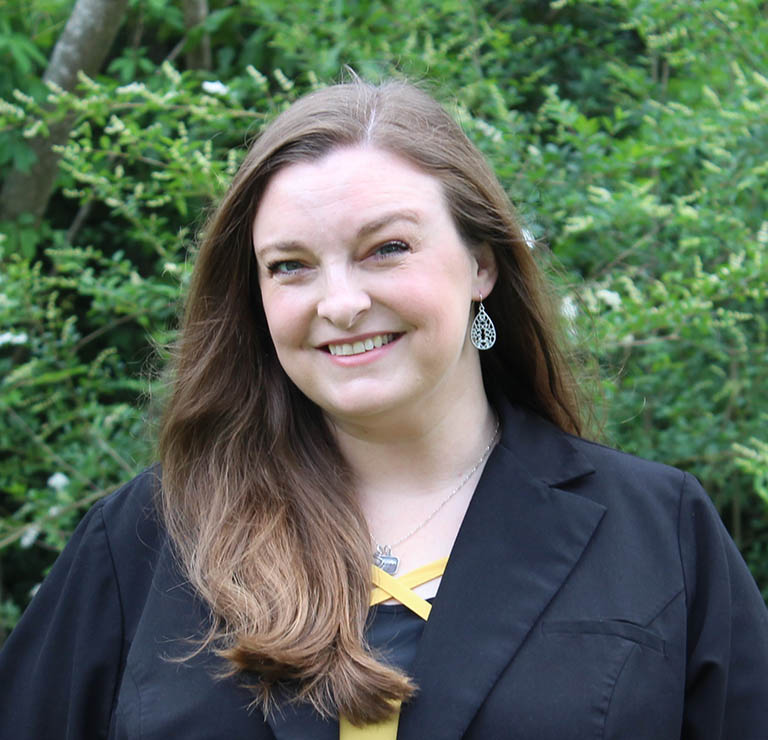 Emileigh Sones McCardle, Math Zone Director and instructor, has transformed the courses offered in her short time at USM, including MAT 101 College Algebra face-to-face, MAT 101 L/S College Algebra Support Course face-to-face, and MAT 101L/S College Algebra Support Course online. She has made a direct impact in student success, as the program has seen a decrease in the DFWI rates in College Algebra, even with their fairly new co-requisite mathematics remediation model. McCardle was also one of the first faculty to go through the ACUE Credentialed Educator certification process for active learning, and she has transformed her own teaching style to implement its high-impact practices.
Kalyn R. Lamey, instructor of mathematics, commended McCardle for her care for students and passion for teaching math in her recommendation letter. "Her love of teaching, her passion for her students, and her desire for continual improvement are evident to anyone who interacts with McCardle. Whatever she sets her mind to, she accomplishes. No change is too big. No task is too ambitious if it will benefit our University community," she said.





Teacher of the Year- Tenure Track

Dr. Kari Kozlowski
Assistant Professor
School of Social Science and Global Studies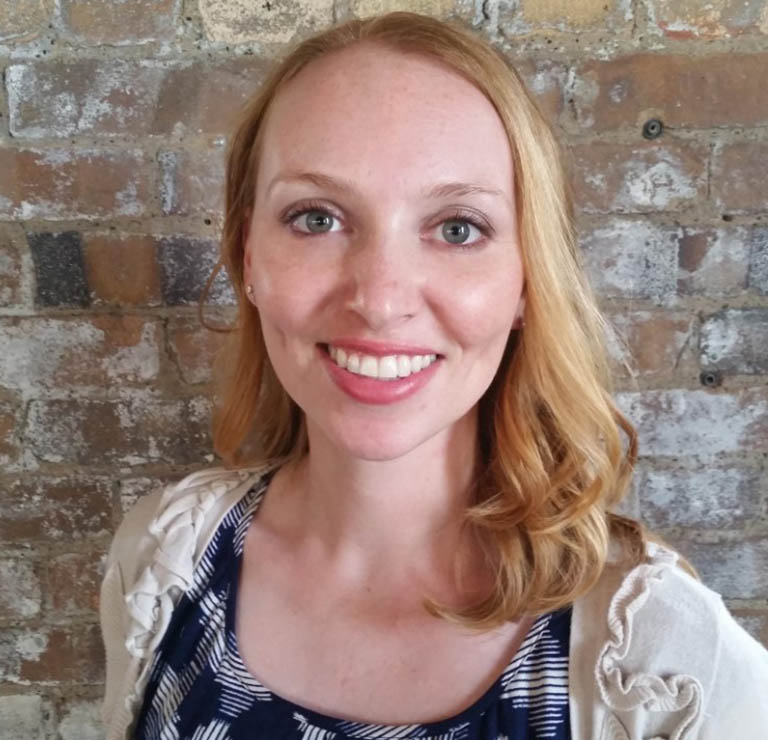 Dr. Kari Kozlowski, assistant professor of sociology, is an ideal teacher-scholar who demonstrates her excellence through her teaching philosophy, this is her research-driven foundation to get students of all socio-economic levels to get the most out of their college education. Dr. Kozlowski's strong work ethic is reflected through her consistent exemplary student teaching evaluations, her keen drive to hone and perfect her pedagogy through additional training as a teacher, and through the variety of challenging courses she teaches.
Dr. Kozlowski has been an advisor to McNair scholars, teaches the Luckday introductory course, serves on a doctoral committee, and is mentor for a student completing undergraduate research.
Dr. Edward Sayre, director and professor of economics praises her teaching philosophy and commitment: "Her commitment to service learning is shown through her connection with this program, and she is keen to make service learning a critical part of her sociology teaching, too. Additionally, two years ago, she was a principal faculty member who proposed, developed, and organized an Interdisciplinary Investigation series entitled Degrees of Inequality," he said. She is, as one of her student's comments says, "one of Southern's gems."

Staff Service Award

Jaide Hollingsworth
Office Manager
School of Humanities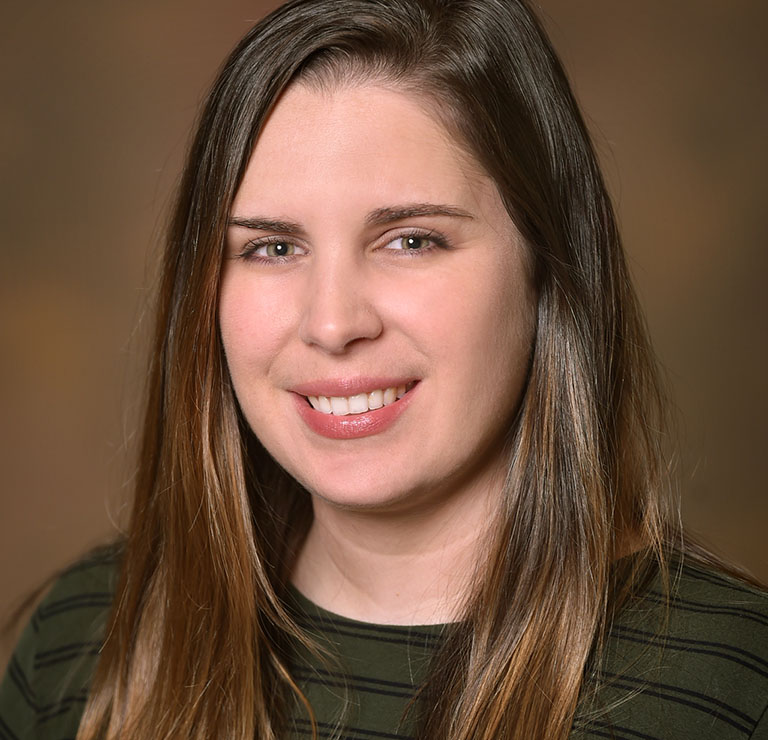 Jaide Hollingsworth, an asset to the School of Humanities and to the Southern Miss community, is recognized for her unwavering drive to go above and beyond her official job responsibilities, in order to meet the needs of programs and students.
Her nominator wrote that there are many ways in which her service exceeds the usual duties of her job and emphasized that one of her most valuable assets is her keen ability to learn and adapt to new situations, while consistently finding ways to enhance the School's interactions with all stakeholders throughout the University.
Hollingsworth is committed to the first-year composition programs, which serves over 1,500 first-year students, and is dedicated to celebrating student success through her promotional efforts in the numerous events meant to celebrate student writers, including book clubs, tutoring sessions, and the Eagles Write! Celebration. In addition, Hollingsworth is currently working diligently to assist with the remodeling of the website, and maintains social media sites, advertising, and external communication.
"Hollingsworth is exceptional and exemplary in her job performance and how she handles one of the busiest and most complex Schools in the College," said Dr. Luis A. Iglesias, associate professor of English. "She brings a high level of professionalism to her role and is a major contributor to the success of the School of Humanities and all those who work within the School, including the students who take classes," he added.