Maskerade
A Virtual Partners for the Arts Friend-raising Gala
September 21, 6:30 p.m. (CDT)
Partners for the Arts presents a virtual membership party featuring performances by the Arts at USM with special guests! Dress up for a very special evening in your own home joined by fellow arts lovers virtually. Order appetizers and/or dinner from our local Partners. Maskerade specials include items by Twin Forks Wine + Provisions, Blooms: A Garden Shop, and Southern Oaks Venue & Catering made for this evening only. Other restaurants include Sully's, Blu Jazz Café, QDOBA, Cotton Blues, and Keg and Barrel. This virtual event will help raise much-needed funds for the arts at Southern Miss. RSVP to receive an email with the link to the virtual stream!
Add to Calendar
2 Ways to Tune In to the Virtual Friend-raiser
Facebook
If you are on Facebook, you can visit our Southern Miss Partners for the Arts page and watch it live on 9/21 at 6:30 p.m.! Don't forget to spread the word and share it with your friends.
Youtube
If Youtube is your preferred platform, it will be premiering via the College of Arts and Sciences on 9/21 at 6:30 p.m.! Don't forget to share the link with your friends on social media.
For questions contact Ivonne Kawas at 601.266.5922.
The Committee
Linda Boutwell Griffith
Amy Hinton
Dick Jordan
Lynn McMullan
Anita Murphey
Traci Rouse
Wes Rouse
Millie Swan
Randy Swan
Sally Sullivan
Our Partners
Order dinner and tune in from your home, as you enjoy a fun-filled evening!
Mask Up
Decorate and wear your favorite mask for a chance to win wonderful prizes. Submit%20your%20photos%20here, to be shared on our Facebook page.
Maskerade Specials
Thank you to Twin Forks Wine + Provisions, Blooms: A Garden Shop, and Southern Oaks Venue & Catering for providing evening specials. A portion of the profits benefit Partners for the Arts.
Restaurants for Dining in at Home
We love all our local restaurants, here are just some of our selections for the evening. Let's eat local, support local. Order for delivery or curbside pick-up!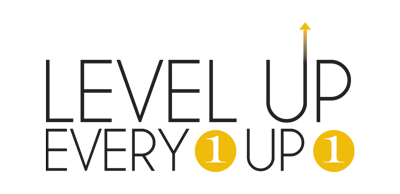 About the Campaign
Partners for the Arts underwrites the arts programs at USM that are woven into our community's vibrant core. Amidst trying times, the arts face more uncertainty than ever before. Behind each cancelled concert, postponed guest artist residency and festival, delayed poetry book launch, and closed theatre, are countless student artists who need our support.
People in self-isolation singing together from balconies showed us how the arts give us the power to stand united. By joining and leveling up your membership or bringing on a new member, we will become resilient.
Now, more than ever, join and level up or everyone bring on one or more new members.

The USM Foundation is a 501(c)(3) nonprofit organization. Gifts are tax-deductible to the extent of current IRS regulations.