Welcome to Southern Miss Office of Fraternity & Sorority Life
The University of Southern Miss fraternities and sororities make an essential contribution to life on campus by providing leadership, citizenship, scholarship, community service, and philanthropy opportunities for students and the greater Hattiesburg Community
Since the first social fraternity was chartered in 1935, the University of Southern Mississippi's fraternity and sorority life community has made invaluable contributions to campus life by providing leadership, citizenship, scholarship, community service, and philanthropic opportunities to students and the greater Hattiesburg Community.
Students who choose to become part of a fraternity or sorority will be exposed to a well-rounded, co-curricular experience. Being a member of one of our 26 national and international sorority and fraternity chapters offers many opportunities and benefits. Sororities and fraternities at USM consistently work together to promote the highest ideals and academic standards, while each maintaining its own unique identity.
We hope you will consider becoming part of our fraternity and sorority life community at the University of Southern Mississippi.

Our Mission
Fraternity and Sorority Life at Southern Miss is home to three governing bodies: National Pan-Hellenic Council (NPHC), Interfraternity Council (IFC), and College Panhellenic Council (CPC). Fraternity & Sorority Life supports its members by promoting personal growth, intellectual development, and provides members with connections that last throughout college and beyond.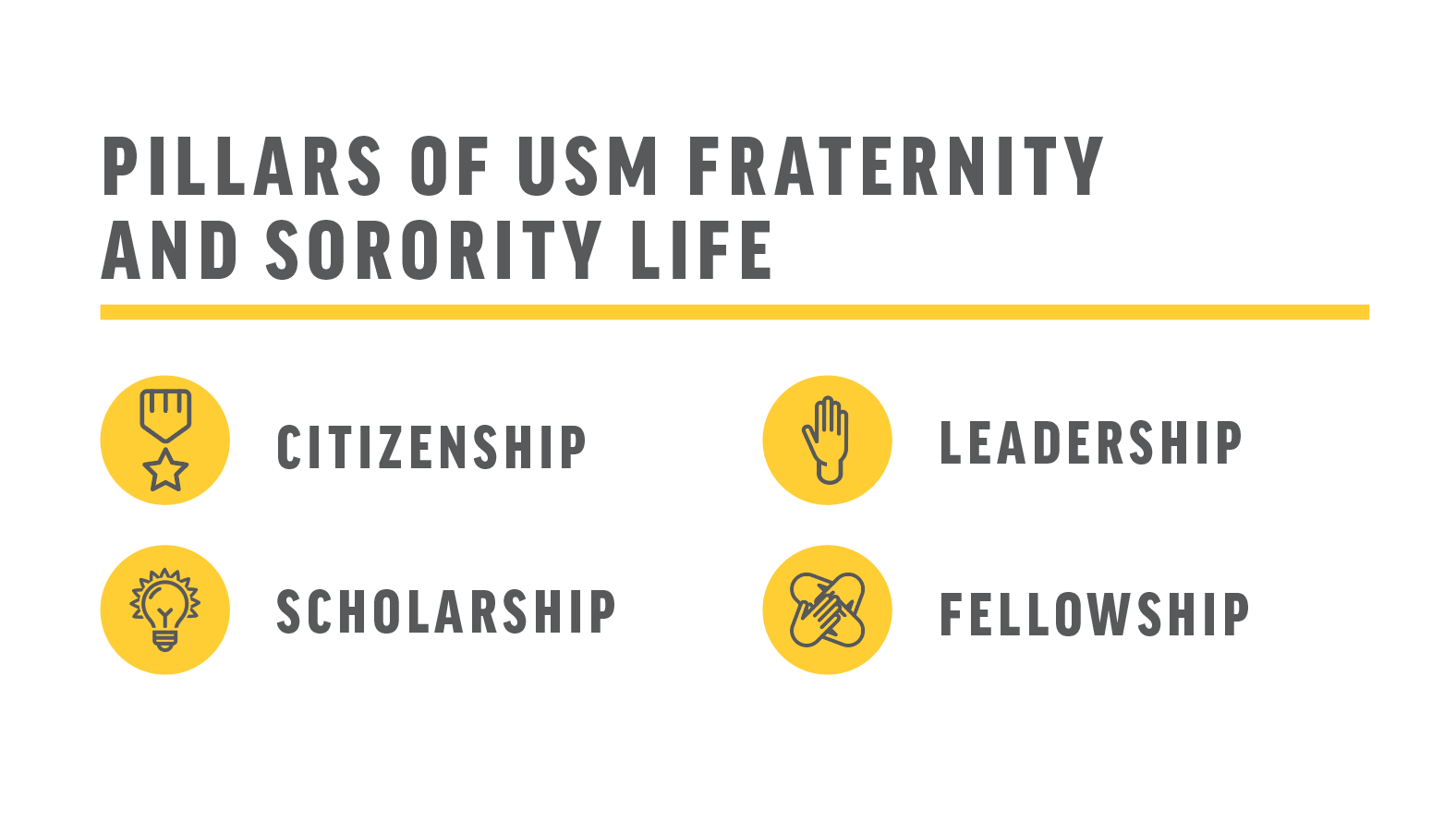 LEAD.
Almost 19% of the Hattiesburg campus is affiliated in a fraternity or sorority!
LEARN.
In Spring 2019, our chapters had 261 members on the President's List (4.0 GPA)!
SERVE.
In 2018, our chapters collectively raised over $200,000 for various philanthropic causes.