Who We Are
The Office of Fraternity & Sorority Life is assessing the impact of the COVID-19 crisis daily. Any changes, delays, or cancellations that impact Fall Recruitment will be communicated in a timely manner.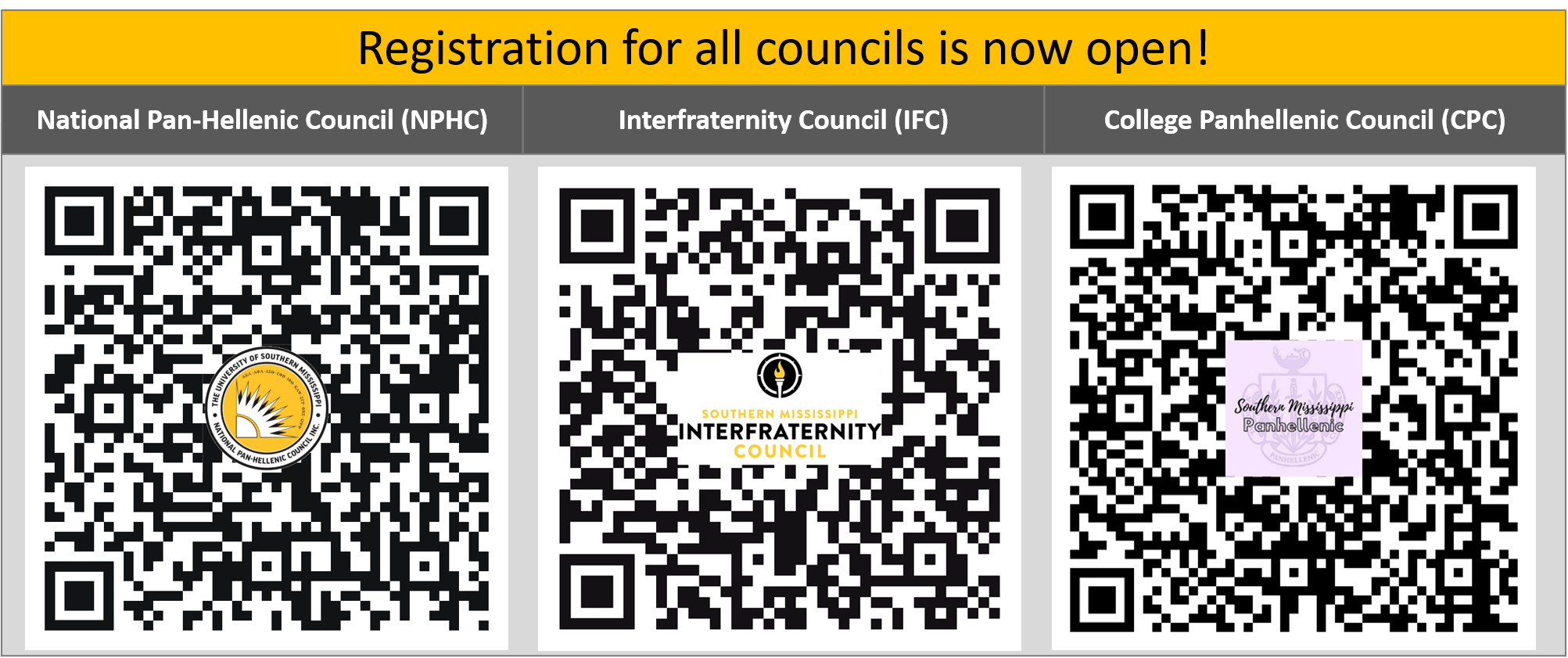 On behalf of our students and alumni, we welcome you to the home of fraternity and sorority membership at Southern Miss. We have seen our community evolve into one of high achievement and shared purpose. It is our goal to provide you with information about the benefits of joining our community. There are many ways for students to become involved at Southern Miss and we believe that joining one of our chapters can be a meaningful way to do just that.
Want More Information?Contact Our Team
Interested in joining?
Click here to learn more about College Panhellenic Council (CPC) sorority recruitment. Register here for for CPC Recruitment.
Register here for Interfraternity Council (IFC) recruitment.
Click here to learn more about National Pan-Hellenic Council (NPHC) intake. To fill out an interest form, please click here.


LEAD.
Almost 19% of the Hattiesburg campus is affiliated in a fraternity or sorority!
LEARN.
In Spring 2019, our chapters had 261 members on the President's List (4.0 GPA)!
SERVE.
In 2018, our chapters collectively raised over $200,000 for various philanthropic causes.