Welcome to Fraternity and Sorority Life!
Fraternity and sorority membership provides opportunities for personal growth, intellectual development, and social connection that lasts throughout college and beyond.
Students who choose to become a part of our community will be exposed to a well-rounded, co-curricular experience. Membership in one of our 26 organizations offers opportunities that will enhance the student experience.

Since the first social fraternity was chartered at the University of Southern Mississippi in 1935, the community has made invaluable contributions to campus life. Our community promotes these ideals:
Citizenship. Every year, our chapters raise thousands of dollars and perform hundreds of hours of community service that benefit local and national philanthropic organizations.
Leadership. Members of fraternities and sororities can be found leading organizations all over campus. They are involved in the classroom, in student organizations, and the greater Hattiesburg community.
Scholarship. Southern Miss fraternity and sorority students consistently maintain higher GPAs than their unaffiliated undergraduate counterparts. In spring 2023, the cumulative GPA of unaffiliated undergraduate students was a 3.11 and the cumulative GPA for the fraternity and sorority community was a 3.28!
Fellowship. Membership in one of our organizations offers the opportunity for connection and belonging. We believe that fraternity and sorority membership can make a large campus feel a little smaller.
Be a Part of Fraternity and Sorority Life at Southern Miss!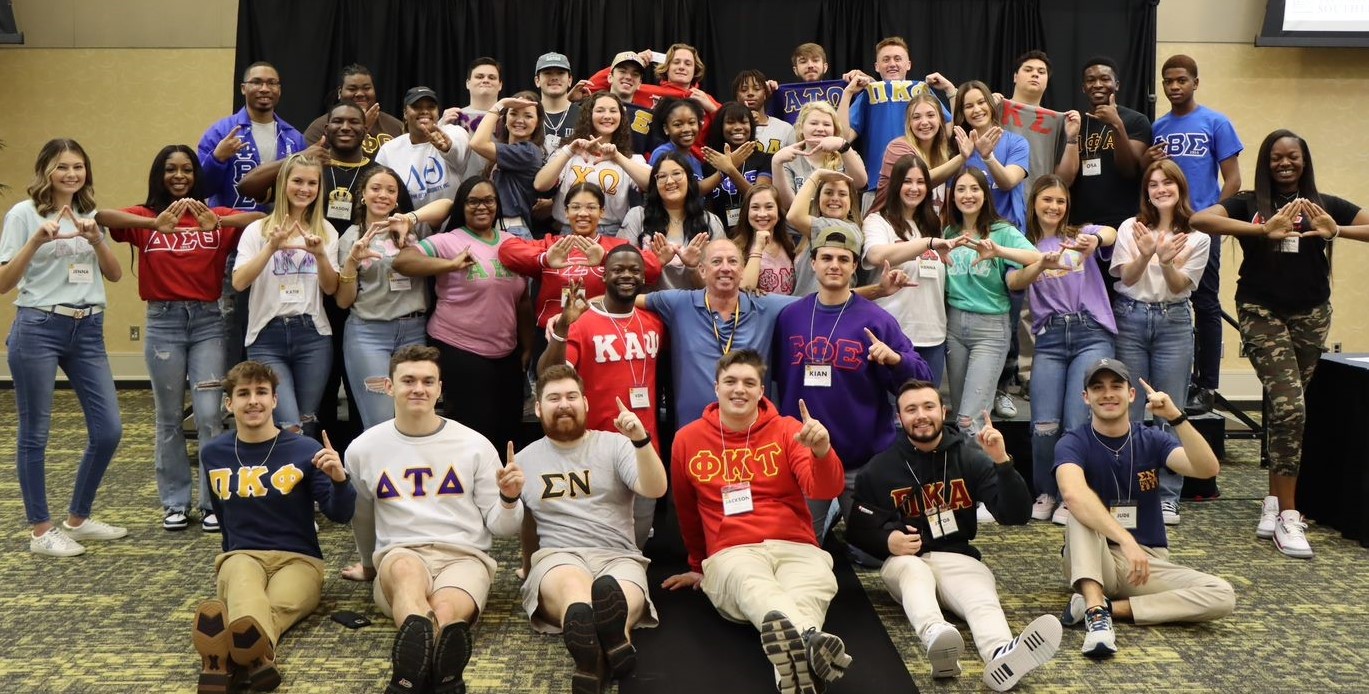 LEAD.
Almost 15% of the Hattiesburg campus is affiliated with a fraternity or sorority!
LEARN.
The all affiliated GPA is consistently higher than the all unaffiliated GPA!
SERVE.
Our chapters raise thousands of dollars every year for various philanthropic causes.