Student Media Center
The Southern Miss Student Media Center, or SM2, is the voice of USM students. This is where students collaborate with professional staff and their faculty advisers to create, inspire and inform.
Submit%20News%20or%20Story%20IdeasSubmit%20Advertising%20Rates%20Inquiry%C2%A0


Note: For the advertising rates, it includes a special rate for campus organizations!


Our Divisions

The Center has five divisions, all led by students working with faculty and staff advisers: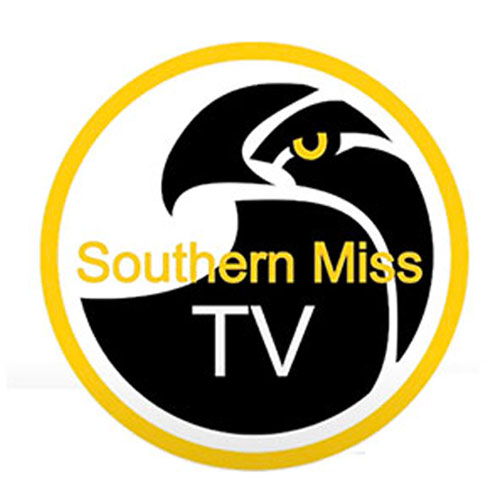 Students work in the Charles Scarborough TV studio in College Hall and control room to report, shoot, and edit the weekly newscast. SMTV also accepts ideas for special reports or other shows of interest to the campus audience.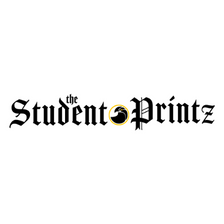 The Student Printz was founded in 1927 and has traditionally served as the heart of student media at USM. Over the years, the Printz has launched numerous careers, won many awards, and added digital services such as a web site, video and social media.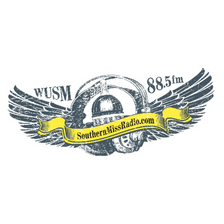 Launched in 1954, the radio station holds a non-commercial FCC license. The 3,000-watt signal, beaming from a 100-foot tower on Old Highway 11, reaches six counties around USM's Hattiesburg campus. In addition to its Modern College music format, the station hosts a variety of student-led programming, including the Southern Miss Today news show and the Fourth Street Sports show.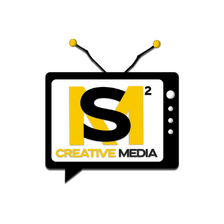 The Creative Division
The Creative Division does live streaming events such as the Hattiesburg Christmas parade and serves as the production and graphics arts arm of the center. In addition to special events, students work on producing advertising for the news and digital products.
Strategic Communication Division
Like SMTV and the Creative Division, Stratcom is a new addition to the Media Center. The Strategic Communication Division includes Advertising Sales Account Executives, Social Media Managers, and Marketing Directors. Students work on paid media advertising placements, public relations campaigns, and social media management for the Center and for outside clients.
How Can You Join the Student Media Center?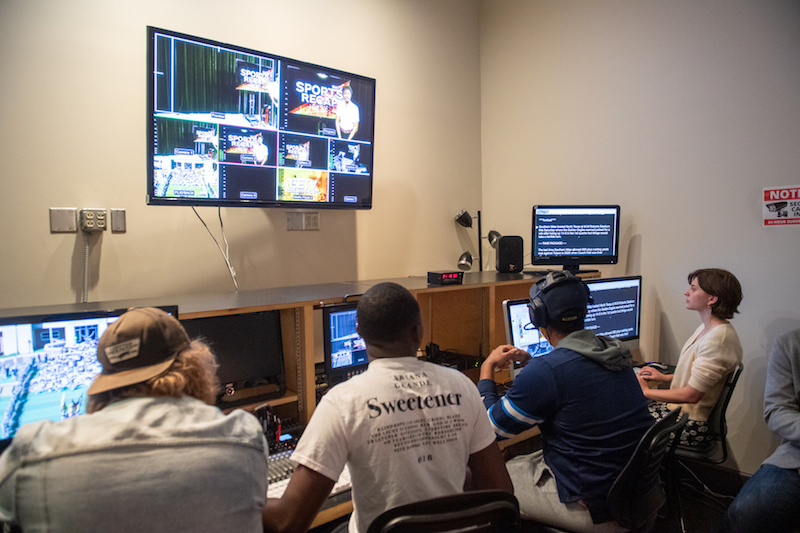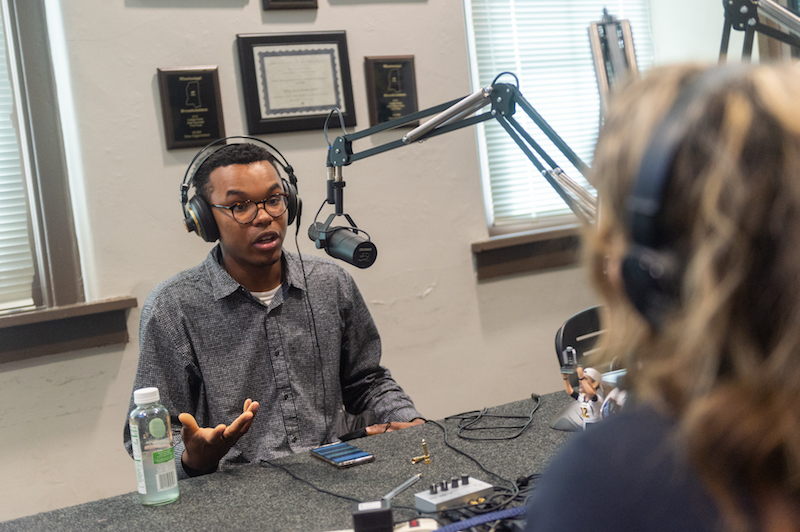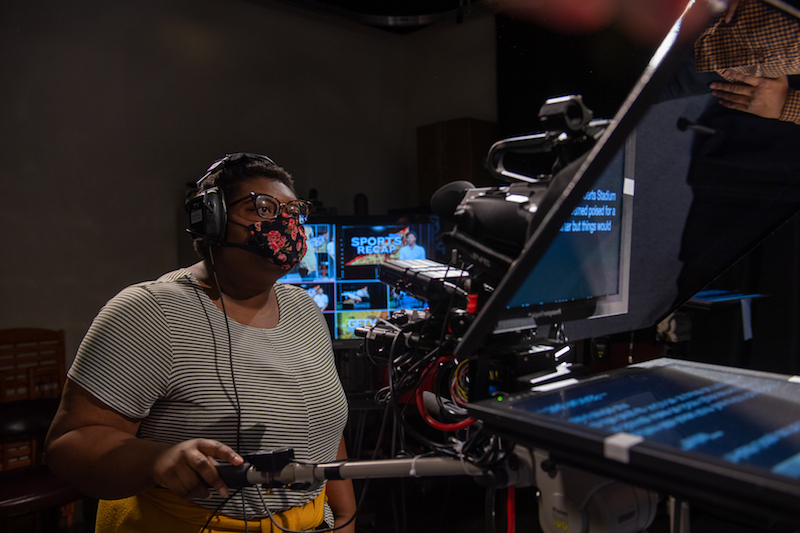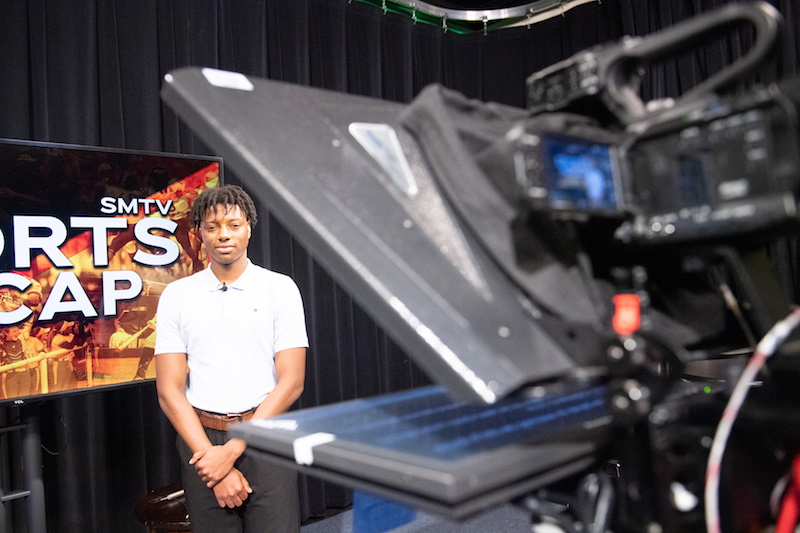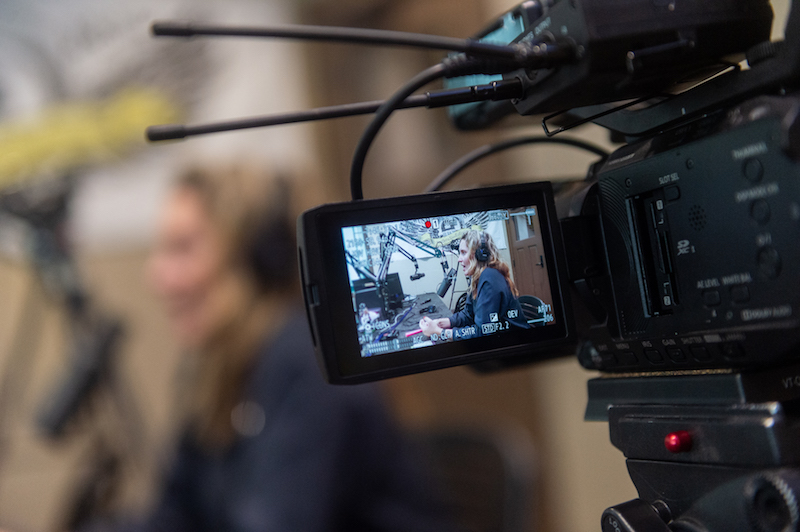 Students are working in the center in four primary ways:
Students, regardless of major, are always welcome to apply. The Student Media Center holds an open house at the beginning of each semester where you can learn more about what they do.
Some students enroll in practicum hours with one of the staff advisers. This can be arranged with your academic adviser.
A number of students who are eligible for work study use those hours to work in the center. To find out if you are eligible for work study, contact the financial aid office. Then, contact one of student media advisers.
Many students find they do not have the time or are not eligible for the other options. That does not mean you can't lend a hand on a PR team, help out in social media, or assist in putting together the weekly newspaper, newscast or one of the creative projects. Contact one of the center's advisers to find out more.
Center Staff

Dr. Wilbur Martin
WUSM Operations Advisor
Primarily responsible for WUSM operations and the business side of the Student Media Center.
Fun Fact
Dr. Martin, whose parents operated their own radio station in Mississippi, is well-known in music circles as both a musician and band leader.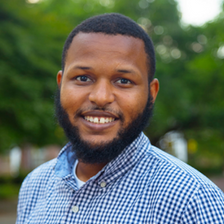 Prof. Jonathan McGowan
Creative Division and Production Advisor
Primarily responsible for Creative Division operations and serves as the technical overseer for the School of Media and Communication.
Fun Fact
Prof. McGowan, in addition to being well-known in Southern Mississippi as a producer, can often be found on the sidelines at The Rock shooting television/video footage for the USM football team.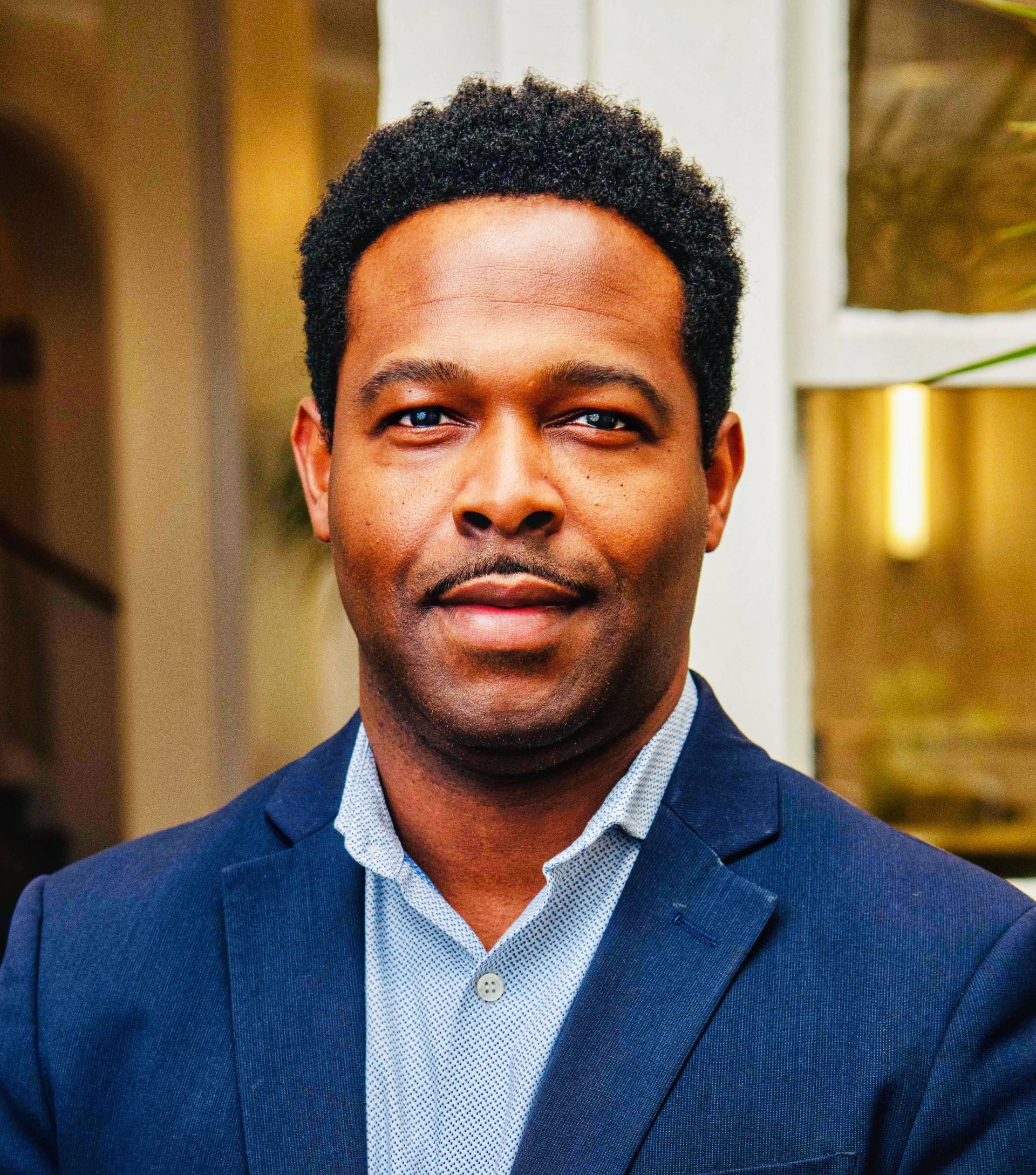 Dr. Jason Beverly
Student Media Center Director
Dr. Beverly, with experience in newspapers, television, and radio, directs the overall operations of the Student Media Center.
Fun Fact
Dr. Beverly is a fiction author and screenwriter who often incorporates the use of history, urban legends, folklore, and supernatural elements into his stories to provide intimate glimpses into the fictional lives of Southerners.

A number of faculty are involved in advising segments of the Student Media Center, helping their classes produce projects in conjunction with the center, or providing other advice and consulting.
For anything you don't see here, contact Dr.%20Ed%20Simpson, director of the School of Media and Communication.