Our Mission and Obligation
"We Lead By Example"
"We Love Our Students"
"We Provide the Finest in Customer Care"
Our Culture
"We Work and Find a Way to Succeed"
USM Military Students Welcome You to Our Campus
We are a Military Caring University
Student-Veterans and Military Family Members are special at Southern Miss. With a drive to succeed in civilian life, Our Military Students possess core values such as loyalty, duty, respect, honor, courage and commitment. At Southern Miss, we honor such values by supporting Our Military Students in all their endeavors. The drive these students display makes us proud of their Service to Our Nation and tenacity in the classroom.
USM is nationally recognized as the top Military Caring University across the State of Mississippi and has earned designation as a Purple Heart Institution. In addition, Military Times has rated us as a number 9 "Best for Vets" institution across the Nation.
Such recognition and designation recognize USM's continued extraordinary commitment to caring for and providing engaged assistance to support Military Veterans, Service Members and their Families.
Our Center staff provide guidance and support as our Military Students move through the admission process, on to graduation and career placement. Our Student Veterans learn and grow in an environment dedicated to their unique perspective. This level of attention successfully attracts Military Veterans, Service Members, and their Families to pursue their academic and professional development interests at The University of Southern Mississippi.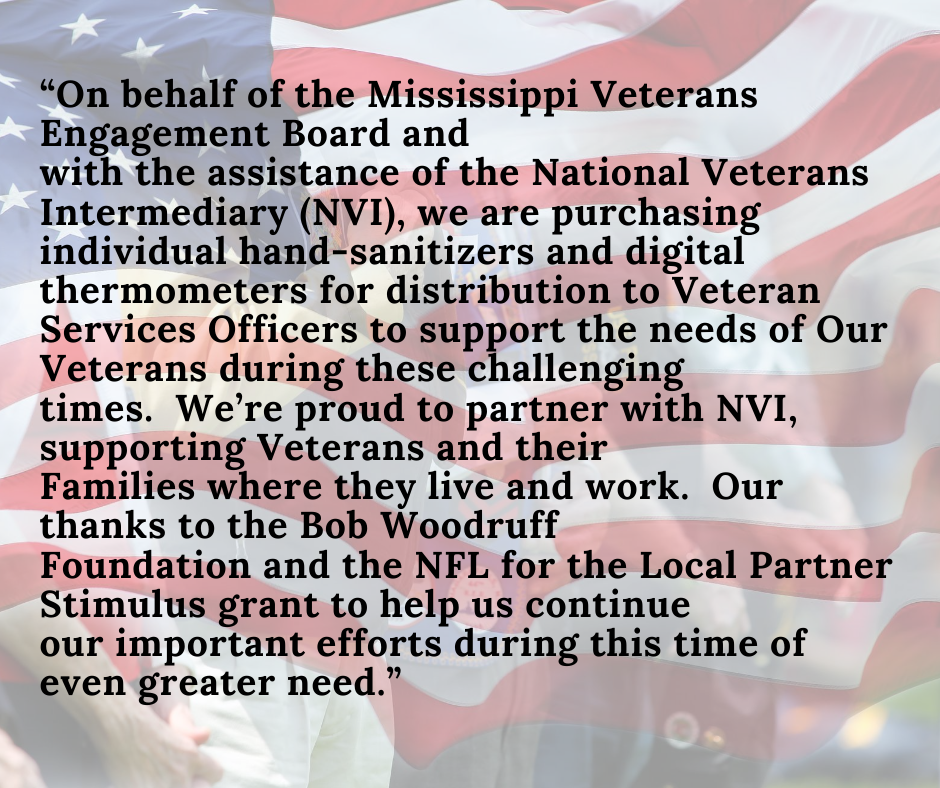 We would like to introduce a video sponsored by Wounded Warrior Project in collaboration with the PsycArmor Institute entitled: 15 Things Veterans Want You to Know
We are passionate about reaching out to, informing and educating faculty, staff and students at the University of Southern Mississippi on connecting with Our Student-Veterans.
USM is a Nationally Ranked Top-10 "Best for Vets" University
The prestigious publication Military Times released their annual "Best for Vets" assessment for 2020 ranking USM #9 across the Nation in providing services to Military Students.
Last year, Military Times ranked USM #15 yet through continued "hands-on" care and support to Military Students USM earned a nationally recognized top-10 rating as a Military Caring Universities of choice.
Click here to read the article.
"At Ease at USM"
​​​​Nearly 1750 military connected people attend the University of Southern Mississippi.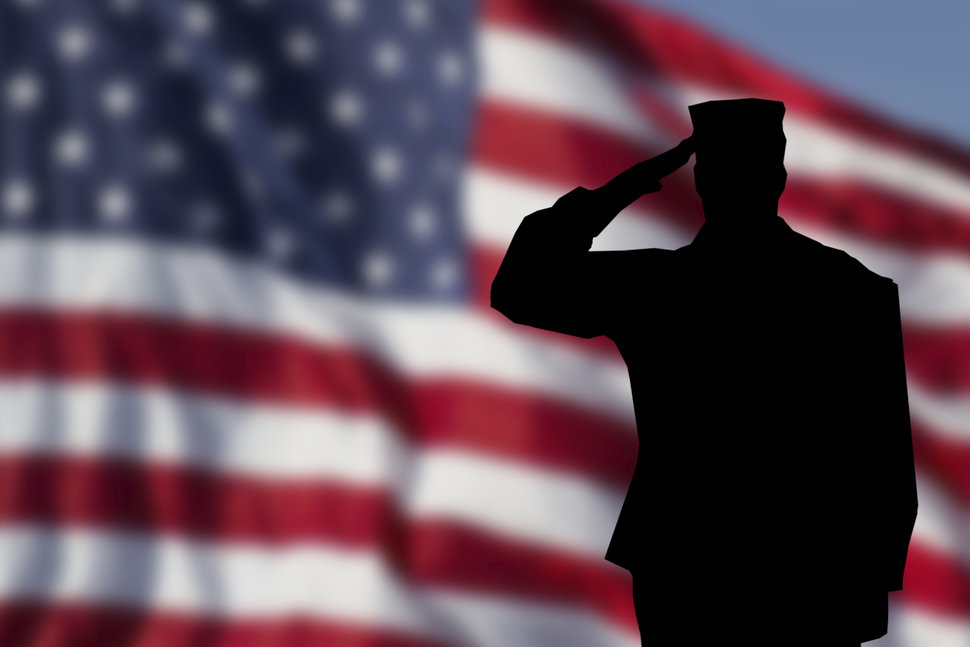 Many Military Veterans and Family Members describe going from a structured military environment to a loose college environment as presenting many challenges. Unfortunately, the media too often portrays Military Veterans as individuals with problems although they are considered honorable members of society. Much too often, such stereotypes prevent Student-Veterans from seeking mental health assistance from the VA, local and campus care providers. At Ease attempts to relieve the pressure of such a stereotype. Via a monthly forum, a USM Student-Veteran is interviewed and their story presented as a means to promote mental health and highlight Our Military Students in a positive manner.
​
Campus Resources
Counseling and Consultation Services
Southern Miss Student Counseling Services
Business Hours Phone: 601-266-4829
After Hours Phone: 601-606-4357
National Suicide Prevention Lifeline
Call: 800-273-8255 (ext. 1)
Text: 838255
Support Services
USM Military and Veteran Student Services:
Call: 601-264-4629
VA Vet Success on Campus:
Call: 601-264-4629
Office of Disability Services:
Hattiesburg Campus: 601-266-5024
Gulf Park Campus: 228-214-3302
Our ability to serve you during this global emergency is our priority and our focus. In an effort to serve you more efficiently, we offer you our available resources including phone numbers, email addresses and websites to assist you with some of your needs and concerns.
VA and Federal Resources:
USM Resources and Frequently Asked Questions:
Q: How has the transition from face-to-face to online classes affected my VA Educational Benefit?
A: The original Summer 2020 schedule was assembled with a combination of Online and on-campus offerings. To mitigate the risks due to COVID-19, Southern Miss elected to move all class to an online format for Summer 2020. A list of those classes that were originally scheduled face-to-face (on-campus) was provided by the Registrar's Office. This list is being used to support actions taken with the VA Certification in relation to course coding of Online vs. In Residence. If the course was originally scheduled as Online, the BAH is reduced. If the course was migrated from face-to-face to an online format, we are able to certify the course as in residence with a reason of "COVID-19 resident courses taken online". This change in certification processes follows the guidance provided by the Department of Veterans Affairs.

Q: What about my Pell Grant, student loans, etc...?
A: For questions regarding Financial Aid visit their website contact 601.266.4774 or financial.aidFREEMississippi
Q: Are Counseling Services still available?
A: Yes. Visit their website for current details.
Q: Is the Library, Writing Center and Academic Success Center still available?
A: At this time, the Library is still open visit their website for further details.
A: The Writing Center is available for virtual assistance visit their website for further details.
A: The Academic Success Center is available for virtual assistance please visit their website for further details.
Q: What if I live in the dorms on campus?
A: For these questions contact the Department of Housing and Residence Life at 601.266.4783 or reslifeFREEMississippi
Q: Will those using the GI Bill be effected by the extended spring break?
A: No.
Q: What is the impact of converting from residential to online classes?
A: There will be no impact to your VA Education Benefits for the spring semester. A bill was signed into law that covers the conversion from residential to online. Visit the VA News Release to learn more.
Q: Can I complete my VA Advisement Form fully online?
A: Yes. The VA Advisement Form has been converted to support digital signatures from you and your advisor. Note: you must download the form using Adobe Reader. Visit their website for the free download.
Q: Will this have an impact on my summer/fall 2020 enrollment?
A: No. You may continue to the enroll for summer/fall 2020 courses.
Q: I am dropping/withdrawing from a course(s) this semester. Will this affect my VA Education Benefits I have received for the spring 2020 semester?
A: Please email VAFREEMississippi any time you make a change to your schedule. We are responsible for reporting all changes to your schedule, including drops/withdrawals to the VA in a timely manner.
Q: What if I'm participating in the Study Aboard Program?
A: For these questions please contact the Office of Study Aboard at 601.266.4344 or studyabroadFREEMississippi
Q: I'm a VA work study student. Can I still earn work study hours while classes are held online?
A: Yes. Contact your VA worksite supervisor for projects that can be completed remotely. Note: This only applies to the Hattiesburg Campus.
Q: Are there resources available to assist me with the new all online format?
A: Yes. You may visit their website or contact them 601.266.5518 or onlineFREEMississippi
Q: What about my VA Education Benefits?
A: Feel free to reach out to us at VAFREEMississippi%C2%A0
A. To speak directly to the VA Regional Office contact 1.888.442.4551. If you'd like to send your inquiry via internet, you may visit Ask a Question.
Q: I'm having issues with required technology for my course. Who do I need to contact?
A: You may call 601.266.4357 or email helpdeskFREEMississippi, or visit the iTech website.
Q: I have a specific CANVAS related question. Who do I need to contact?
A: You may call 844.880.9815
Q: I would like to discuss something with a mental health counselor. Who do I need to contact?
A: You may call 601.266.4829. If it's After Hours you may call 601.606.4357, or email counselingFREEMississippi
Q: I have a disability-related issue affecting my school requirements. Who should I contact?
A: You may call 601.266.5024 or email odaFREEMississippi
Q: I am a new student in need of undergraduate admissions advice. Who do I need to contact?
A: You may call 601.266.5000 or email admissionsFREEMississippi
Q: I am a new student in need of graduate admissions advice. Who do I need to contact?
A: You may call 601.266.5137 or email graduateschool@usm.edu
Q: I have questions about my fees or billing. Who should I contact?
A: You may call 601.266.4137 or email business.servicesFREEMississippi
For the most up-to-date information from the university visit the USM Coronavirus (COVID-19) Response website.
Department of Veterans AffairseBenefits
Purple Heart Recipient On-Campus Parking
USM Purple Heart recipients (and/or their respective widow) are not required to register their vehicle with Campus Parking Management.
In this regard, the display of a Purple Heart license plate tag will suffice.
Purple Heart tag owners may park in faculty/staff, commuter, resident and open zones.
Priority Registration for Student-Veterans
Student-Veterans who file with the University of Southern Mississippi (USM) Veterans Affairs office (in administratively processing their respective Educational VA Benefits) receive priority enrollment appointments – undergraduate or graduate.
Qualified Student-Veterans should self-identify with the USM Veterans Affairs School Certifying Officials (Mr. David Magola and Mr. Cory Parker - Hattiesburg Campus or Stacy Henley - Gulf Park Campus) to ensure the timely assignment of an early enrollment appointment. Such individuals will be automatically assigned an appointment starting the morning of first day (of the enrollment period) continuing throughout the university appointment scheduling period.
GI Bill® Information
Are you eligible? Click to learn more!
The President signed into law the Harry W. Colmery Veterans Educational Assistance Act also known as the "Forever GI Bill," which will bring significant changes to Veterans education benefits. The law is named after the American Legion national commander who wrote the original GI Bill language in 1944, and will allow more Veterans to use the GI Bill and more time to use it. Some of the changes will go into effect immediately, and some are written to go into effect shortly after...Please click
here
to read more from the U.S. Department of Veterans Affairs website.
Resource Guidance
Start Using Your Educational VA Benefits!
We are honored you have chosen Southern Miss and look forward to guiding you on your journey to activate your VA Educational Benefits.
VA Advisement Form (required every semester)
VA Parent Letter (only when attending another institution)
Military Residency Exception Request Form (non-MS resident)
Certificate of Eligibility (not required, but preferred)
Authorization and Certification of Entrance or Re-Entrance into Rehabilitation and Certification of Status (28-1905 - Veterans can only obtain this form by contacting their VR&E Counselor.)
Joint Services Transcript (JST) - USA, USCG, USMC, and USN (required for compliance)
Community College of the Air Force Transcript (CCAF)-USAF (required for compliance)
Notice of Basic Eligibility (NOBE)
DD-214 (Member 4)
To learn about or compare available educational programs and determine your eligibility, complete the appropriate application or transfer application online at va.gov.
First Time/Never Attended
Application for VA Education Benefits (22-1990) OR
Dependent's Application for VA Education Benefits (22-5490) OR
Application for Family Member to Use Transferred Benefits (22-1990e - TOE only) Transfer/Continuing
Request for Change of Program or Place of Training (22-1995) OR
Dependent's Request for Change of Program or Place of Training (22-5495) OR
Dependent's Request for Change of Program or Place of Training (22-1995 - TOE only)
Veterans with Service Connected Disabilities can apply online, before making an appointment with their Veteran Readiness and Employment Counselor.
VA Work Study Program
Part-time work-study opportunities may be available to those using VA Educational Benefits.
Interested? Find the application here.
Paws for Patriots
Established to provide Student-Veterans Military Working Dog companionship
Check out the latest article!
Golden Eagle Veteran Network
Established for local community sponsorship of Southern Miss Student-Veterans
Click here to see how you can be apart.