Our Mission and Obligation
"We Lead By Example"
"We Love Our Students"
"We Provide the Finest in Customer Care"
Our Culture
"We Work and Find a Way to Succeed"
EMERGING NEWS:
The University of Southern Mississippi is now an Air University Associate to Baccalaureate (AU-ABC) Cooperative partner! The University of Southern Mississippi Bachelor of Applied Science (BAS) in Applied Technology is the first officially approved degree in the AU-ABC program. In addition, Southern Miss will be added to the Community College of the Air Force website AU-ABC school list. The AU-ABC partnership marks an important milestone in providing a smooth transition for Air Force students pursuing their Bachelor's Degree at Southern Miss.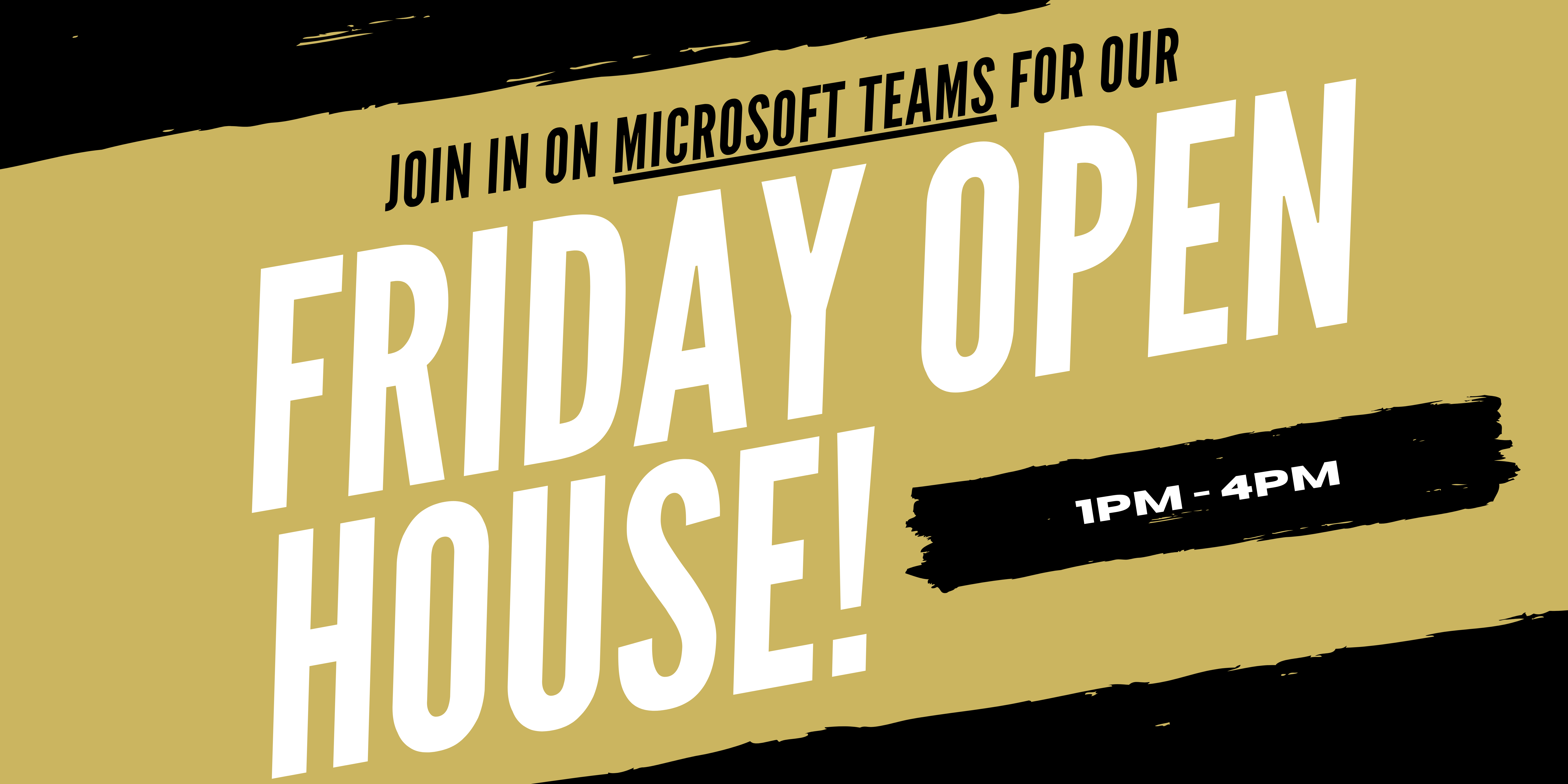 | | |
| --- | --- |
| Inside look at the Hall of Honor | Inside look at the restroom |
| Back of the new building | Back of the new building |
USM Military Students Welcome You to Our Campus
Testimonials
We are a Military Caring University
Student-Veterans and Military Family Members are special at Southern Miss. With a drive to succeed in civilian life, Our Military Students possess core values such as loyalty, duty, respect, honor, courage and commitment. At Southern Miss, we honor such values by supporting Our Military Students in all their endeavors. The drive these students display makes us proud of their Service to Our Nation and tenacity in the classroom.
USM is nationally recognized as the top Military Caring University across the State of Mississippi and has earned designation as a Purple Heart Institution. In addition, Military Times has rated us as a number 9 "Best for Vets" institution across the Nation.
Such recognition and designation recognize USM's continued extraordinary commitment to caring for and providing engaged assistance to support Military Veterans, Service Members and their Families.
Our Center staff provide guidance and support as our Military Students move through the admission process, on to graduation and career placement. Our Student Veterans learn and grow in an environment dedicated to their unique perspective. This level of attention successfully attracts Military Veterans, Service Members, and their Families to pursue their academic and professional development interests at The University of Southern Mississippi.
Apply Now to Be a Golden Eagle!
"At Ease at USM"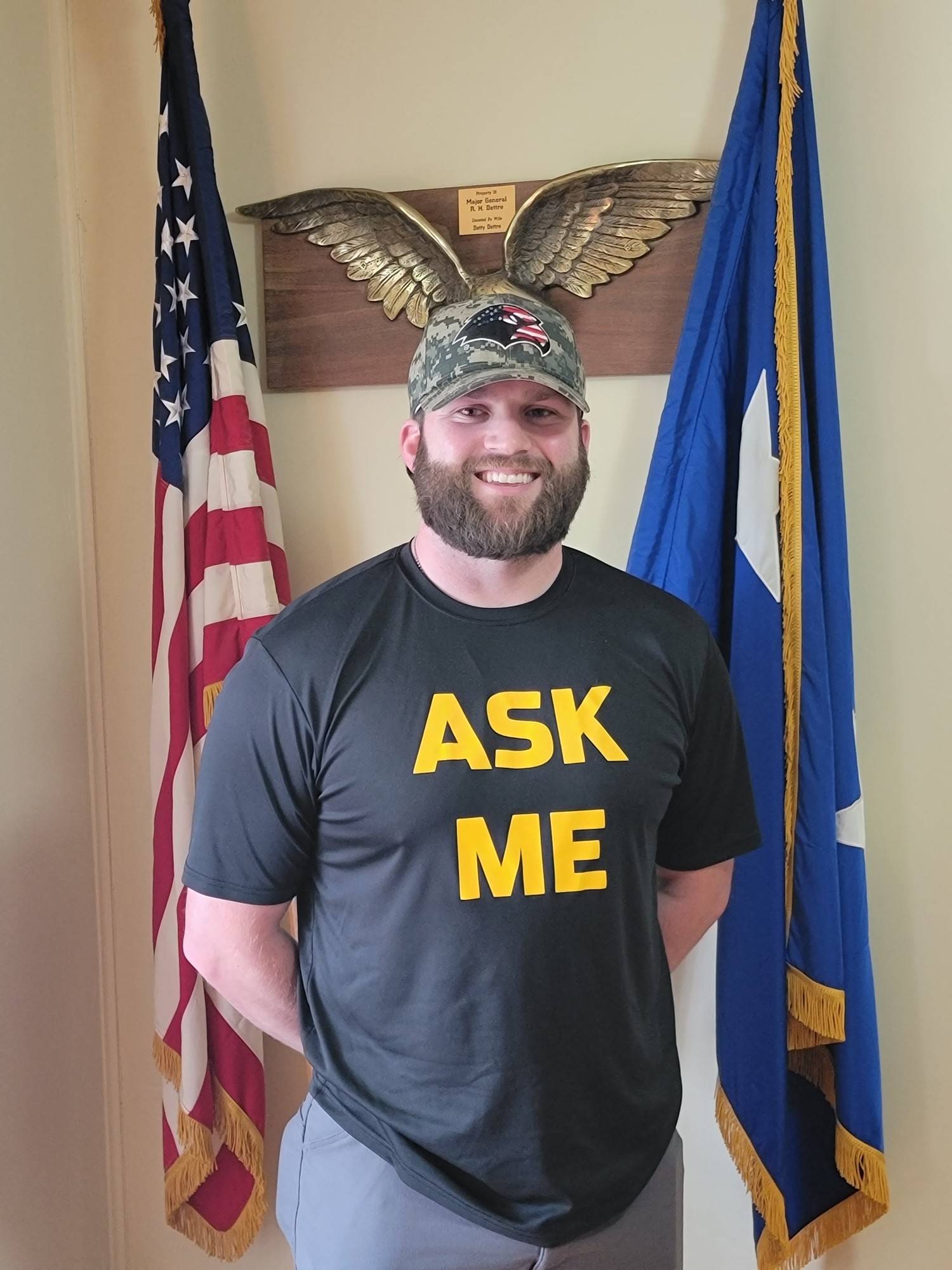 ​
Who are you? Jordan Johnson
What is your background? Before I joined the military I worked as a landscaper, went to The Ohio State University and I played two years of junior college football for the branch school of Ohio State. I tried
making it through the system to potential play football for the Buckeyes and ended up getting injured. I realized it was time to hang up the cleats and go a different direction. I also really didn't know what I wanted to go school for and also didn't want a lot of debt when I graduated. I love my family so much and was very happy at home, so I decided that I wanted to protect my family and get my school paid for so I joined the
military.
a. Where do you call home? Newark, Ohio
b. What branch did you join? The United States Air Force
c. When were you in the Military? January 29, 2013 - September 27, 2019
d. How long did you stay in the Military? Almost 7 years
e. What did you do in the Military? I was a Security Forces Specialist Manager.
f. What is your proudest moment? Deploying to Afghanistan and seeing different parts of the world. It was very life changing.
What are some of your hobbies? I like working out, hunting and
shooting my bow in competition. I am actually trying to get an Archery
team started at the university.
How do you deal with stress? (Please share your methods) I like to go on a jog or shoot my bow, both of those really relax me and get my mind right so I can stay focused.
Campus Resources
Counseling and Consultation Services
Southern Miss Student Counseling Services
Business Hours Phone: 601-266-4829
After Hours Phone: 601-606-4357

National Suicide Prevention Lifeline
Call: 800-273-8255 (ext. 1)
Text: 838255
Support Services
USM Military and Veteran Student Services:
Call: 601-264-4629
VA Vet Success on Campus:
Call: 601-264-4629
Office of Disability Services:
Hattiesburg Campus: 601-266-5024
Gulf Park Campus: 228-214-3302
USM Student Honored with the Prestigious General George C. Marshall Award
Tue, 02/16/2021 - 11:02am | By: Van Arnold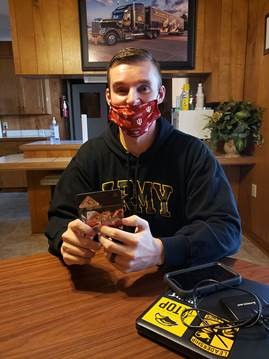 University of Southern Mississippi (USM) student-veteran Cadet Ryan Dean has been selected as a U.S. Army General George C. Marshall Award winner recognizing him as the top USM Army ROTC cadet within the class of 2021.
Dean is a military veteran, member of the Mississippi Army National Guard, and Army ROTC cadet majoring in business management. As an Army veteran, he attends USM via his Post 9-11 (Chapter-33) GI Bill. He maintains an overall 3.8 grade point average while working as a VA work-study employee, and caring for his family of four.
While attending USM over the past few years, Dean dedicated all his academic efforts to not only learning business management, but also earning a commission as a Second Lieutenant in the U.S. Army. In doing so was also selected to serve as the USM Army ROTC Corps of Cadets Command Sergeant Major.
"I am gladly representing the University, Army ROTC, and Center for Military Veterans, Service Members, and Families, accomplishing my goal of being a distinguished military graduate and now a George C. Marshall Award winner," said Dean.
Dean is expected to graduate with his degree this year in May, receive his commission as a Second Lieutenant, and serve in the Army Aviation branch.
"Ryan is a once-in-a lifetime young man who has set a high standard within our program and all of U.S. Army Cadet Command as the leadership example for others to follow," noted USM Army ROTC Professor of Military Science Lt. Col. Walker Nordan. "He will no doubt prove to be an exceptional army officer, and in doing so, we look forward years into the future watching him lead from the front, and progress in what will prove a wonderful future."
General George Catlett Marshall served as one of the great American statesmen of the 20th century. He played a crucial role in international affairs from 1939 to 1951 -- the years that shaped the second half of the century. Until 1945, he was in the military service of the United States. As Chief of Staff of the U.S. Army from 1939 to 1945 he was, in the words of Winston Churchill, the "true architect of victory" in the West European arena of World War II.
The young men and women such as Cadet Ryan Dean who are honored this year will continue the legacy of service established by Gen. George Catlett Marshall. In 1976 the Army Chief of Staff and the George C. Marshall Foundation agreed to memorialize the accomplishments of the man Sir Winston Churchill called the "Architect of Victory" in World War II with the Marshall Award. As a result, the General George C. Marshall Award serves as a unique method of honoring the achievements of the top Army ROTC cadet from every college-level campus.
Dean is married to his wife, Racheal, and they have a daughter (Nora) along with a new baby girl (Everlee).
USM is a Nationally Ranked Top-5 "Best for Vets" University
The prestigious publication Military Times released their annual "Best for Vets" assessment for 2021 ranking USM #3 across the Nation in providing services to Military Students.
Last year, Military Times ranked USM #9 yet through continued "hands-on" care and support to Military Students USM earned a nationally recognized top-5 rating as a Military Caring Universities of choice.
Click here to read more.
Department of Veterans AffairseBenefits
Purple Heart Recipient On-Campus Parking
USM Purple Heart recipients (and/or their respective widow) are not required to register their vehicle with Campus Parking Management.
In this regard, the display of a Purple Heart license plate tag will suffice.
Purple Heart tag owners may park in faculty/staff, commuter, resident and open zones.
Priority Registration for Student-Veterans
Student-Veterans who file with the University of Southern Mississippi (USM) Veterans Affairs office (in administratively processing their respective Educational VA Benefits) receive priority enrollment appointments – undergraduate or graduate.
Qualified Student-Veterans should self-identify with the USM Veterans Affairs School Certifying Officials (Mr. David Magola and Ms. Joy Forehand - Hattiesburg Campus or Stacy Henley - Gulf Park Campus) to ensure the timely assignment of an early enrollment appointment. Such individuals will be automatically assigned an appointment starting the morning of first day (of the enrollment period) continuing throughout the university appointment scheduling period.
VA Work Study Program
Part-time work-study opportunities may be available to those using VA Educational Benefits.
Interested? Find the application here.
Paws for Patriots
Established to provide Student-Veterans Military Working Dog companionship
Check out the latest article!
Golden Eagle Veteran Network
Established for local community sponsorship of Southern Miss Student-Veterans
Click here to see how you can be apart.