World War II Veterans Giving Archival Collection to Southern Miss, Participating in Roundtable Discussion Oct. 8
Wed, 10/07/2015 - 16:26pm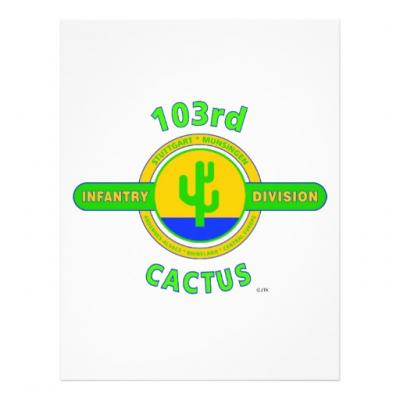 World War II veterans who served with the U.S. Army's highly decorated 103rd Infantry "Cactus" Division are giving the unit's archival collection and management duties for its website to The University of Southern Mississippi.
USM's Dale Center for the Study of War and Society, Department of History and University Libraries' Special Collections are hosting veterans who served with the group this week on the Hattiesburg campus. The highly decorated unit, which fought in Western and Central Europe, was nicknamed the "Cactus Division" because many of the soldiers were from the Southwest U.S. It is recognized as an official "Liberating Unit" by the U.S. Holocaust Memorial Museum for liberating Dachau's Kaufering Sub-Camp at Landsberg.
On Thursday, Oct. 8 at 5: 30 p.m. in room 108 of the University's Liberal Arts Building, nine of the unit's veterans will participate in a roundtable discussion about the collection and their wartime experiences, as well as a question and answer session with audience members. Admission is free.
"We're proud to welcome these members of the 'Greatest Generation' to Southern Miss, and honored that they've chosen the University as the home for this important collection," said Dr. Andrew Wiest, professor of history and founding director of the Dale Center.
For more information, contact Dr. Wiest at andrew.wiest@usm.edu; or David Tisdale at d.g.tisdaleFREEMississippi or 601.266.4499. For information about the Southern Miss Department of History and the Dale Center, visit www.usm.edu/history and http://www.usm.edu/history/war-society; or call 601.266.4333. Learn more about the "Cactus" Division at http://www.103didww2assn.org/index.htm.