Dale Center's War and Society Roundtable Continues Feb. 20
Wed, 02/20/2019 - 11:36am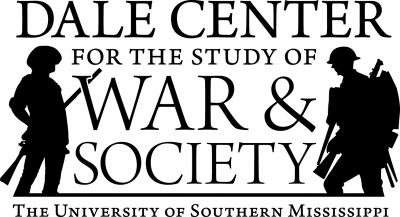 The War & Society Roundtable, jointly sponsored by The University of Southern Mississippi (USM) History Program's Dale Center for the Study of War and Society and the Hattiesburg Public Library, continues today, Wednesday, Feb. 20 at 6 p.m. when Dr. Heather Stur, associate professor and Blount Professor of Military History at USM, leads a discussion on Seafaring Women: Adventures of Pirate Queens, Female Stowaways, and Sailors' Wives by David Cordingly. Admission to War & Society Roundtables is free.
Held since 2006, the Roundtable focuses on a different war and society book each month of the academic year, and promotes friendly but spirited discussion about the book, usually moderated by a History faculty member from Southern Miss. It is designed as a way for community members, faculty, and students to interact while exploring topics of mutual interest, and copies of each month's book—generously provided by the Friends of the Hattiesburg Library—are available for loan at the Hattiesburg Public Library well in advance of each meeting.
The remainder of the spring 2019 War & Society Roundtable schedule follows:
*Tuesday, March 12, 6 p.m.: Aderian Partain, The Battle of Salamis: The Naval Encounter that Saved Greece and Western Civilization by Barry Strauss, Hattiesburg Public Library
*Tuesday, April 9; 6 p.m.: Dr. Joshua Haynes, Under the Black Flag by David Cordingly, Hattiesburg Public Library
*Thursday, May 9; 6 p.m.: Dr. Douglas Bristol, If He Hollers Let Him Go by Chester Himes, Hattiesburg Public Library
The Hattiesburg Public Library is located at 329 Hardy St. For information about the USM History Program and the Dale Center for the Study of War and Society, visit https://www.usm.edu/war-society.