March 25 Webinar to Feature Leading Experts on Sexual Assault Issues at College Campuses
Wed, 02/17/2021 - 09:52am | By: David Tisdale
Two prominent national researchers who have spent years examining multiple factors involved in the phenomenon of sexual assault on America's college campuses will be guest presenters for a webinar co-hosted by The University of Southern Mississippi's (USM) Title IX Office and the student group Sexual Assault Prevention Ambassadors (SAPA). This free online event will be held Thursday, March 25 from 6-7:30 p.m. and can be accessed at https://www.usm.edu/title-ix/titleix_campus_programming.php.
Dr. Jennifer Hirsch and Dr. Shamus Khan, faculty members at Columbia University and Princeton University, respectively, will discuss their groundbreaking work analyzing a problem frequently misunderstood, the basis for their highly acclaimed book, Sexual Citizens: A Landmark Study of Sex, Power, and Assault on Campus (Norton, W.W. & Company, 2020). It was named a Best Book for 2020 by National Public Radio (NPR).
Through their work, Dr. Hirsch and Dr. Khan seek to answer why sexual assault is such a notoriously common element of college life, and provide solutions to combat it. They take a new approach in the examination of the issue, looking more closely at the social roots of sexual assault and approaching it from a public health perspective.
A professor of sociomedical sciences at Columbia's Mailman School of Public Health, Dr. Hirsch co-directed the school's Sexual Health Initiative to Foster Transformation (SHIFT) which examined sexual health and sexual assault among Columbia and Barnard College undergraduates, and from which she and Dr. Khan, a professor of sociology and American Studies, draw extensively from in their examination of this phenomenon. The study included interviews with more than 150 students from varying genders, socioeconomic backgrounds and sexual orientations who shared their experiences with sexual assault that ranged from those of a violent nature to subtle violations of consent that some did not initially see as being assault.
Further, in Sexual Citizens, Drs. Hirsch and Khan consider the lens through which college students see sexual activity, as well as introduce new concepts about the forces in their lives that shape and influence their relationship with it. The authors also identify the ways in which class, race, sexuality and age intersect with gender to help determine those most at risk of being a victim of sexual assault, and who is most likely to engage in committing the act.
"We're looking forward to this opportunity to hear from Dr. Hirsch and Dr. Khan and be part of a broader, national conversation about an important issue facing college students across the country so that we may better understand it, and think about new approaches to effectively address it," said USM Title IX Coordinator Dr. Rebecca Woodrick Malley.
Isabella Brocato, a USM junior from the New Orleans, Louisiana area who serves as president of SAPA, says she's thrilled about the opportunity to connect with college students all over the country through co-hosting Dr. Hirsch and Dr. Khan for their presentation.

"You don't have to be the leader or even a member of an organization to create change in your everyday life; you only need to choose to do so," Brocato said. "Dr. Hirsch and Dr. Khan break down pivotal concepts surrounding sexual assault prevention that we not only can learn from, but can actually apply in our everyday life in order to become advocates for change. I'm hoping what the audience takes from their presentation is how to truly enact change and end toxic narratives and rape culture in the spaces we occupy each day."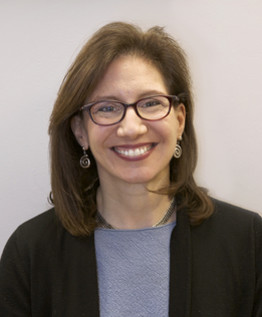 Dr. Hirsch's research has been published in journals that include American Journal of Public Health, Studies in Family Planning, AIDS, and Culture Health and Sexuality. Her other books include A Courtship After Marriage: Sexuality and Love in Mexican Transnational Families (University of California Press, 2003), which explores changing ideas and practices of love, sexuality and marriage among Mexicans in the U.S. and in Mexico; and is co-author of The Secret: Love, Marriage and HIV (Vanderbilt University Press, 2009), which analyzes the social organization of extramarital sexual practices in Mexico, Nigeria, Uganda, Vietnam, and Papua-New Guinea, and the implications of those practices for married women's HIV risk.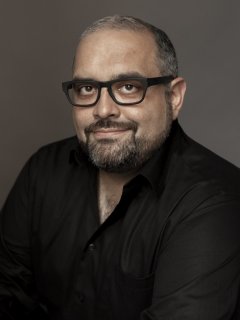 Dr. Khan served as co-director of the ethnographic component of SHIFT. He is a contributor for Time, The New York Times, The Washington Post and The New Yorker, among other popular press outlets. His publications include more than 100 articles, books, and essays, including Privilege: The Making of an Adolescent Elite at St. Paul's School (Princeton), The Practice of Research (Oxford, with Dana Fisher), Approaches to Ethnography: Modes of Representation and Analysis in Participant Observation (Oxford, with Colin Jerolmack).
The USM Title IX Office provides services designed to protect persons from sex-based discrimination in educational programs and activities supported by federal funding. Learn more at https://www.usm.edu/title-ix/about.php; the mission of SAPA is to promote and facilitate discussion among peers regarding the issue of sexual misconduct and other forms of sexual violence. Visit SAPA on Instagram @usm.sapa; visit the USM Title IX Office on Instagram @usm_titleix.