2021 Addy Awards Honor USM Professor Emeritus and Students
Wed, 03/31/2021 - 14:41pm | By: Ivonne Kawas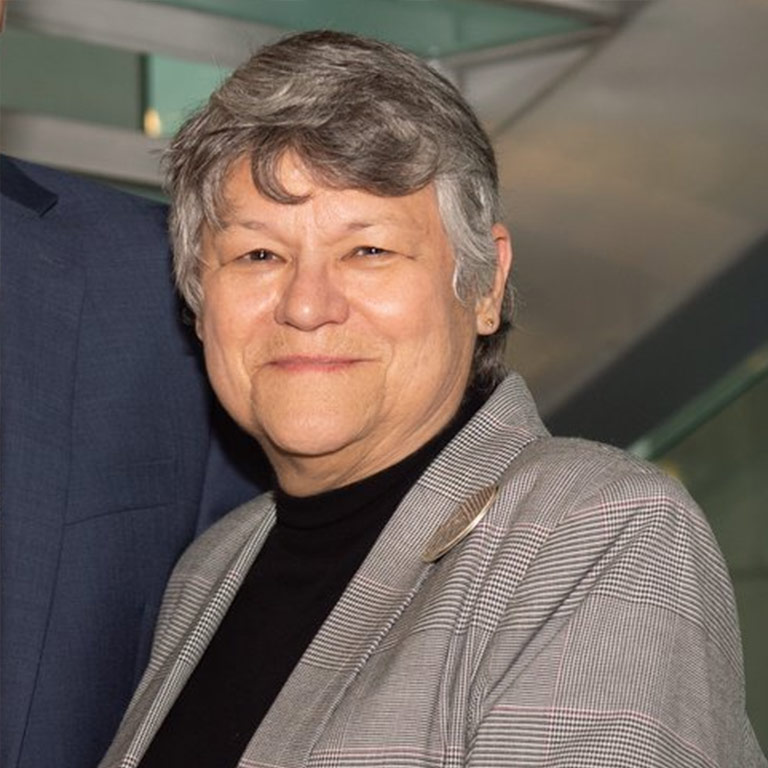 After four decades of teaching and 22 years of service given to her students at The University of Southern Mississippi (USM), Professor Emeritus Deanna Douglas was honored with this year's Silver Medal Award from the Gulf Coast chapter of the American Advertising Federation (AAF-MS Gulf Coast) - the highest honor in the local American Advertising Awards (ADDY), for her outstanding contributions to the industry.
Professor Douglas wasn't the only one honored at this year's virtual award ceremony. Despite constrictions forced by the COVID-19 pandemic, student designers in USM's School of Performing and Visual Arts (SPVA) continued their creative spirit of excellence and were recognized in several categories. The collective award count includes 11 Gold and 21 Silver ADDYs, a Judge's Choice, and a Best of Show.
Travis Cumbest from Moss Point, Miss., won the Judge's Choice Award as well as a gold ADDY for his "We Are Here" social media trailer that was created for his work as a member of SPVA's Design and Marketing team.
"It was an honor to be selected as the Judge's Choice Award," said Cumbest. "My classmates and I worked extremely hard, and I am very humbled to be recognized by the community."
Sydney Beech from Ellisville, Miss., won Best of Show as well as a gold ADDY for her social media advertisement "Her Story" that was created for a motion graphics course.
"I am incredibly honored to have received Best of Show, as I was up against some incredibly talented designers," said Beech. "It was a shock to hear they considered my piece to be one of the best. Winning this award gave me a huge confidence boost and the validation that this is exactly where God wants me to be."
Beech noted that she is thankful for her education at Southern Miss and credited much of her success to the support system she found in her professors and classmates.
"I also greatly appreciate the overwhelming support and love I have received from my classmates and professors during this experience. Southern Miss has blessed my life in so many ways and it was a privilege to represent SPVA at this year's ADDYs," she added.
When asked what advice she would give to other students, Beech said, "Never give up. I actually entered the ADDYs last year as well, but I didn't receive any awards. This year, I won three gold awards and Best of Show — a little hard work and determination will take you far."
The merit-based American Advertising Awards, created with the goal to recognize and reward creative excellence in the art of advertising, is the nation's largest design and advertising competition. Students placing in gold or special categories in the local phase of the competition move forward to regionals, where they will compete with works from across several states for the opportunity to compete at the national level.
The USM AAF-MS Gulf Coast ADDY Award winners, include:
Travis Cumbest (We Are Here/ Gold; Ozymandias/ Gold; Sang Pa Coffee Look Book/ Silver; Coca Cola Ad/ Silver)
Sydney Beech (Her Story Social Media Ad/ Gold; Smokey Mountain Memories Cards/ Gold; Space Race Board Game/ Gold)
Samantha Nguyen (We Are Here/ Gold; Fourcade Root Beer/ Silver; Loke Coffee/ Silver; Dublin Murder Squad Series/ Silver;Typography Infographic/ Silver; Accents Home & Gifts/ Silver)
Madison Copeland (Expedition Ale/ Gold; Secret Society Invitation Society/ Gold; Fredelig Sjel Look Book/ Silver; Fredelig Sjel Coffee Bags/ Silver; COVID Journal/ Silver; Carhartt Social Media Campaign/ Silver; Glossier Animated Logo/ Silver)
Caleb Guidry (Southern Prohibition Animation Logo/ Gold; Salute Light Lager/ Silver)
Madelynn Payne (Ozark TV Intro/ Gold; The Society of Kidnapped Knights/ Silver;)
Alia Scott (Apple Music TV Ad/ Gold; Black Mirror TV Intro/ Silver)
Conner Smith (Highland Park Dark Lager/ Silver; New Zealand Travel Posters/ Silver)
Alia Scott (Belu Coffee/ Silver)
Kaejha Dee (Ekte Coffee Company/ Silver)
Morgan Green (Dublin Murder Squad/ Silver; Dublin Murder Squad Series Posters/ Silver)
To learn more about the Art and Design program visit usm.edu/spva