MHC Teacher of the Year Rebecca Tuuri to Present Online Lecture March 16 on Black Mississippi Women in Civil Rights Movement
Tue, 03/09/2021 - 16:47pm | By: David Tisdale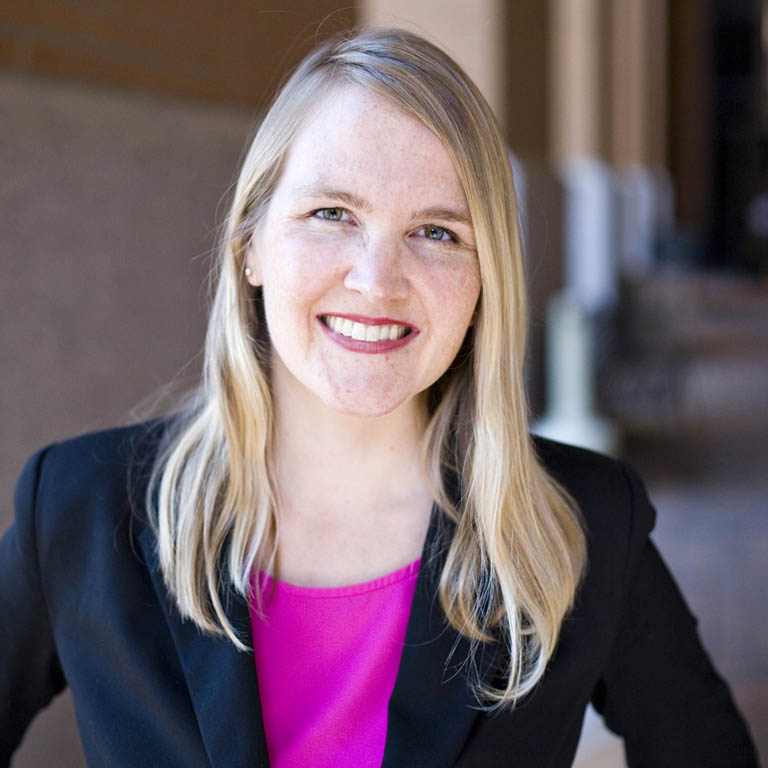 Dr. Rebecca Tuuri, a University of Southern Mississippi (USM) History professor nationally recognized for her research on the important role Black women played during the Civil Rights Movement, will present the online lecture "Black Mississippi Women's Pivotal Role in Securing the Vote for All Americans" Tuesday, March 16 at 5:30 p.m. The presentation is in conjunction with Dr. Tuuri being honored by the Mississippi Humanities Council (MHC) with its Teacher of the Year award.
The Zoom meeting ID for this lecture is 93274768312.
Dr. Tuuri's talk will spotlight three of those women -- Fannie Lou Hamer, Victoria Jackson Gray and Annie Devine -- whose bravery and perseverance proved invaluable in turning the tide against white supremacy and segregation. Her presentation will draw upon her second book project, I Question America: Mississippi Black Women's Leadership that Changed the Nation, which explores the history of these and other women in the Mississippi Freedom Democratic Party (MFDP), a rival Democratic party formed first to unseat segregationist Mississippi delegates at the 1964 Democratic National Convention.
A member of the USM School of Humanities faculty since 2013, Dr. Tuuri's research illuminates the important work Black women engaged in to secure freedom for all people, and how even though at times they toiled in the shadow of their more well-known male counterparts in the fight for freedom and justice, they were no less critical to the success of the Movement. She hopes her talk will inspire listeners to reconsider and evaluate their assumptions about expertise and historical significance by spotlighting historical actors like Hamer, Gray and Devine who, while often left out of mainstream narratives, significantly affected the course of democracy.
"The goal of my lecture is to illuminate the historic work of black women in Mississippi to secure the vote for all," Dr. Tuuri said. "I will draw upon key history, sociology, and anthropology works that analyze different models of leadership to show how Mississippi's black women community leaders worked behind the scenes for the larger Civil Rights Movement. "As I will show, the women of the MFDP are leaders who not only made Mississippi better, they made America better."
A native of New Orleans, La., Dr. Tuuri earned her Ph.D. in U.S. History from Rutgers University. She is the author of Strategic Sisterhood: The National Council of Negro Women in the Black Freedom Struggle (UNC Press, 2018), winner of the 2019 Julia Cherry Spruill prize for the best book on Southern women's history as given by the Southern Association for Women Historians.
Dr. Tuuri is an Association of College and University Educators Distinguished Teaching Scholar and an Academic Service-Learning Faculty Fellow at Southern Miss. She is also co-director of the Center for the Study of the Gulf South and affiliated faculty with the Center for Black Studies and Women's and Gender Studies. She is also the recipient of a 2016 NEH Summer Stipend, a 2015 Moody Foundation grant at the LBJ Library, and the 2019 USM College of Arts and Sciences Junior Faculty of the Year award. She currently serves on the boards of the Gulf South Historical Association, the Mississippi Historical Society, and the Mississippi Encyclopedia (electronic version). Dr. Tuuri previously served as the state liaison for Mississippi History Day, the state contest for National History Day, which teaches middle and high school students critical thinking, historical research, and writing skills.
"I'm so honored and humbled to be recognized with this award from the Mississippi Humanities Council," Dr. Tuuri said. "I stand on the shoulders of our dynamic, knowledgeable, and caring faculty at Southern Miss who have shared so many excellent ideas with me for how to make my classes more engaging and effective for our students. In addition, I owe a tremendous debt to community civil rights educators and countless others who have spoken with my classes over the years, educating both my students and me.

"Finally, I am very grateful to the wonderful students at Southern Miss, who always teach me new things. I am proud to be a part of their learning experience and constantly amazed by what they can do."
While she highly values the opportunity to teach classes on subjects that encompass her areas of expertise, which include Women and Gender, African American, U.S. and World History, Dr. Tuuri says she feels especially honored to teach the history of the Civil Rights Movement at USM.
"Hattiesburg was one of the most important locations of the Mississippi civil rights movement," she said. "With that in mind, I try to create a classroom environment that provides students, who are sometimes the direct descendants of both activists and resistors, the opportunity to learn from past freedom struggles. I hope these lessons empower my students to build a fairer and more just world."
The USM History program is housed in the College of Arts and Sciences' School of Humanities. For more information about the School of Humanities and the USM History program, visit https://www.usm.edu/humanities/index.php.