USM School of Computing Sciences and Engineering Add New Faculty
Tue, 08/10/2021 - 09:00am | By: Van Arnold
The School of Computing Sciences and Computer Engineering (CSCE) at The University of Southern Mississippi (USM) will feature several new faculty members when the fall 2021 semester begins later this month.
CSCE Director Dr. Sarah Lee notes that the new faculty cohort will help further the school's mission as a leader in computing and cybersecurity education and training.
New full-time faculty in CSCE: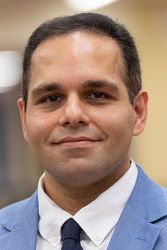 Dr. Nick Rahimi – New Assistant Professor
Rahimi comes to USM from the Southern Illinois University, where he earned his PhD on computer science and worked as an assistant professor. His teaching and research interests and experience in cybersecurity include Machine Learning with Applications in Cybersecurity and Applied Cryptography.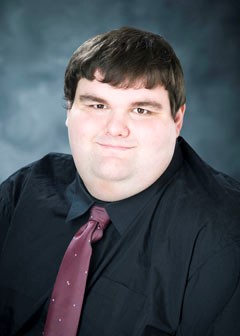 Chad McDaniel – New Instructor
McDaniel, a native of Fulton Miss., attended Itawamba Community College and graduated from Mississippi State University with a bachelor's degree in software engineering. After earning his master's degree in computer science at MSU, he joined the MSU Department of Computer Science and Engineering faculty in 2018 as an instructor.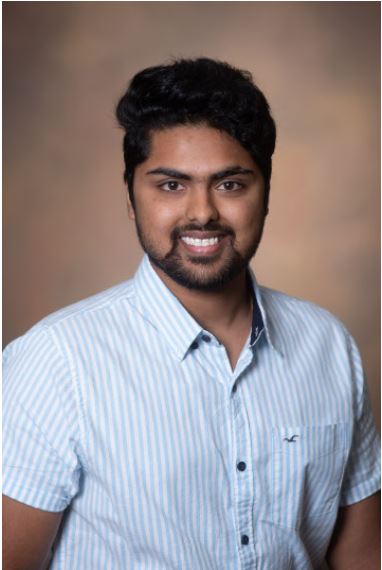 Dr. Charan Gudla – New Assistant Teaching Professor
Gudla received his graduate degrees from USM and has worked as a visiting instructor in the School of CSCE since fall 2019. He holds a number of industry credentials including Cisco's Certified Network Associate, CyberOps, and DevNet. Gudla has completed EC-Council Ethical Hacking Training and will be important to the evolution of our cybersecurity curriculum.
Dr. Mandrita Banerjee – New Visiting Assistant Teaching Professor
Banerjee received her PhD in Electrical and Computer Engineering at The University of Texas at San Antonio, where she worked as a research assistant for four years. Her research and teaching interests are hardware-assisted security mechanisms and security of IoT Systems.
New part-time instructional faculty in CSCE:
· Anna Harrison CISSP, cybersecurity engineer at H2L, earned a master's degree in computer science from Mississippi State University where she was a CyberCorps scholar. Harrison is a native of Meridian Miss. In 2019, she was awarded Information Security Practitioner of the Year by (ISC)² – the world's largest nonprofit association of certified cybersecurity professionals.
· Sandra Gibson – She holds a bachelor's in software engineering and a master's degree in computer science from Mississippi State University, where she was a CyberCorps scholar. She is employed with the U.S. Government Small Business Administration, and previously worked as a lecturer at MSU.
· Jason Hillman CISSP PMP is a Cyber Strategist for the US Army. He holds a BS in systems engineering from the US Military Academy at West Point and furthered his education in cybersecurity in the executive education program at Harvard Kennedy School.
· Eleashia Hodges, from Canton Miss., is a cybersecurity engineer who holds a master's degree in computer science and cybersecurity from Jackson State University, and a bachelor's degree in software engineering from MSU where she was a CyberCorps scholar.
· Dr. Silvia Preston, a USM alum, is a computer science instructor at Pearl River Community College, with extensive teaching experience including in the online environment. Before joining the faculty at PRCC in 2012, she worked in iTech at USM.
· Dr. Mark Boutwell works for the Department of Defense and brings a wealth of Cybersecurity, Data Analytics, Forensics, and Intelligence Analysis experience to the classroom. He holds degrees in information technology and computer science.
· Darwin Rivera CISSP PMP – a US Air Force veteran, brings over 15 years of information technology and cybersecurity risk management experience. He holds a master's degree in management information systems and is pursuing a doctorate in business management and information systems.
· Charlie Hudnall is a vice president and chief technologist at Mercury Systems. He holds a bachelor's in computer engineering from MSU and a master's degree in electrical engineering from Southern Methodist University. He brings current, leading-edge technical knowledge, skills, and abilities to our computer engineering program.
"Dr. Rahimi will be a critical part of our cybersecurity education strategy and growth of the information technology program," said Dr. Lee. "Mr. McDaniel and Mr. Gudla will enhance our student-centered focus in our undergraduate programs and help support growing enrollment."
Regarding the adjuncts, Lee said: "In the computing and cybersecurity domains, it is important to inject recent real-world experience into the learning environment. We are excited to have this elite group of adjuncts who will bring a diverse set knowledge and skills to our USM students."
To learn more about the School of Computing Sciences and Computer Engineering, call 601.266.4949 or visit: https://www.usm.edu/computing-sciences-computer-engineering/index.php