International Photo Exhibition Highlights Social Justice, COVID-19
Wed, 01/27/2021 - 07:56am | By: Ivonne Kawas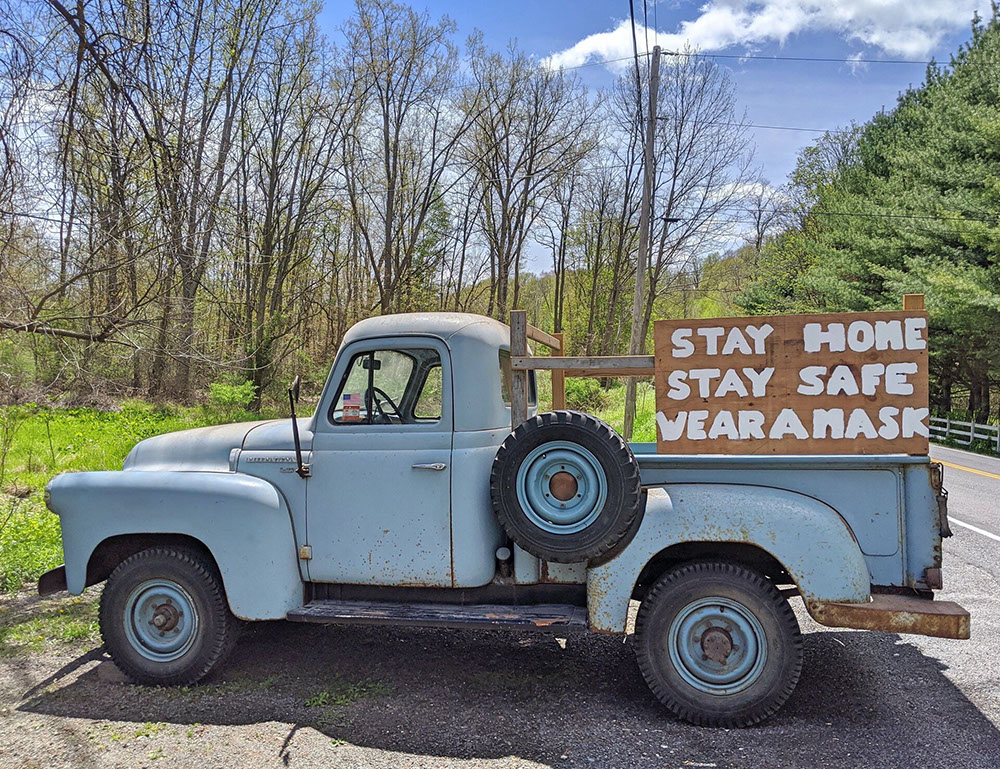 Liz Nealon, "Rural Lockdown," archival pigment print (Craryville, N.Y.)
The University of Southern Mississippi's (USM) Museum of Art and School of Performing and Visual Arts will present "2020: An International Juried Photography Exhibition," an online exhibit featuring photographs taken by artists and photographers from around the globe highlighting social justice and COVID-19.
The exhibit will be available virtually beginning Feb. 5 and continuing through March 22. All museum events are free and open to the public.
Juried by local artist and documentary fine art photographer Betty Press, this virtual exhibition will feature a powerful collection of 60 works by 50 photographers.
"Photographs in the show were all taken in 2020 and address a range of subjects from social justice, politics and climate change, to the COVID-19 pandemic," said Mark Rigsby, associate professor and museum director.
Inspired by social movements and the ongoing pandemic, the exhibit provides artists with an outlet—both emotionally and creatively—to express themselves and reflect on the shared and individual experiences from 2020.
"During my selections, I reflected on all events; the overarching pandemic, resulting lockdowns, quarantining and loss of life, the George Floyd killing, the Black Lives Matter movement, and the national elections," said Press. "Many artists embarked on a visual journey to explore feelings of anxiety, sadness, loss, isolation, uncertainty, and despair. For others, it was important to have a sense of humor, hope and joy."
Each photographer involved in the exhibit contributed to the documentation of this unprecedented time in history, where wearing masks and social distancing became the new normal. Because of this, light became the frequent metaphor for hope in the exhibit photos.
"Light was an abiding metaphor, bringing 'light into the walls that confine us,' and casting a light in the darkness, as we continue living through the pandemic," said Press. "I hope the viewers who see this exhibition will come away with a sense of healing and hope for the future."
Visit https://artdesign.usm.edu/events/revelry-2021-2020-an-international-juried-photography-exhibition/ for updates on the exhibit and its virtual showroom.