Top International Artists Highlight USM's Virtual Trombone Day
Mon, 03/08/2021 - 10:11am | By: Mike Lopinto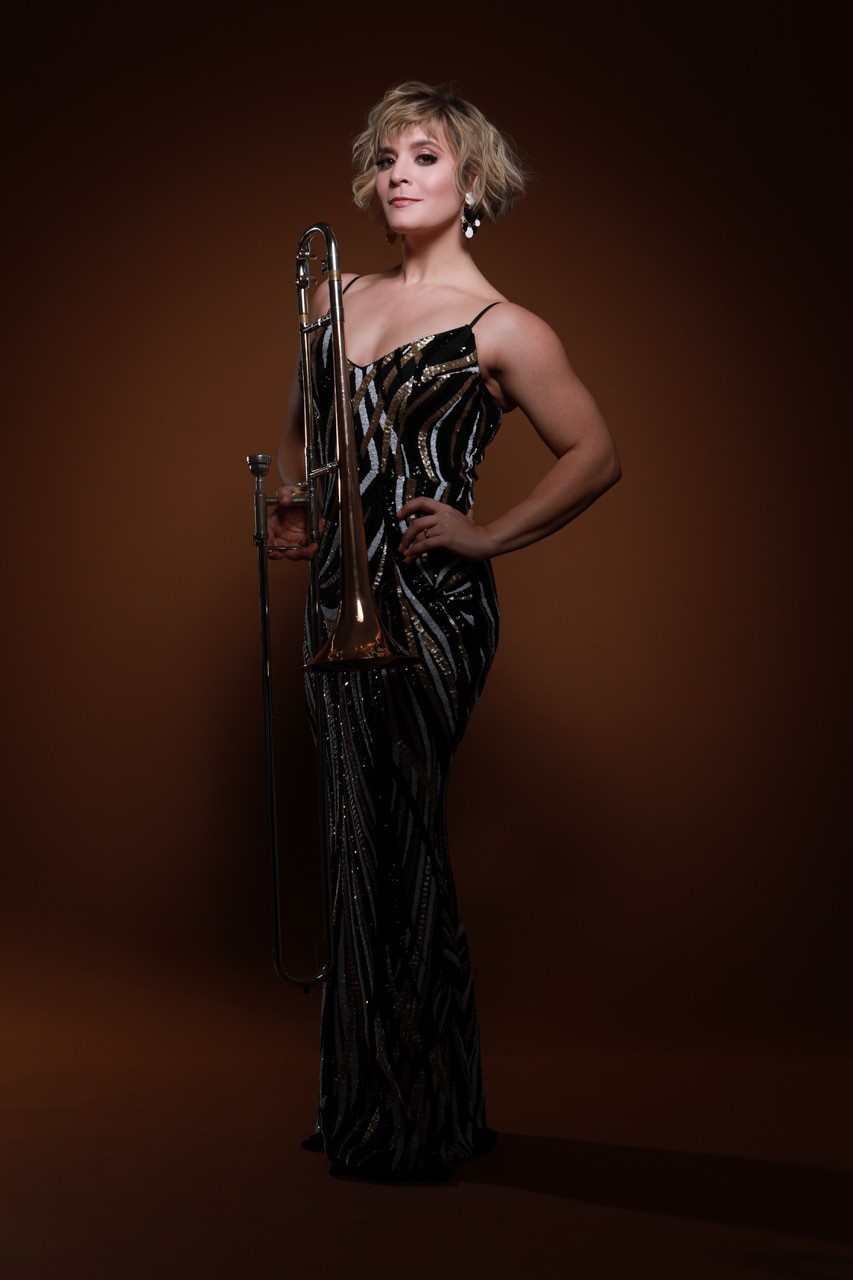 The University of Southern Mississippi Trombone Studio presents the 2021 Southern Miss Virtual Trombone Day - an all-day event – set for Saturday, April 10. Sponsored in part by the Partners for the Arts, this free event will include five 90-minute Zoom sessions with artists that span multiple musical genres and music industry careers.
While open to trombonists of any age or career path, from middle school through college students, professional or amateurs, it is also open to other instrumentalists or music lovers around the globe. Though free, participants must register to attend at usm.edu/music/trombone.
"The technology we have all learned during the pandemic has brought us closer together though physically distanced, resulting in an epic Trombone Day with five top-tier artists in one virtual location made possible due to the accessibility of Zoom," said Dr. Ben McIlwain, Southern Miss associate professor of trombone. "You will not see this diverse and world-class collection of artists gathered together anywhere else and at a price that can't be beat."
Last year's Trombone Day was cancelled due to COVID-19. Even though COVID-19 protocols are resulting in this event being virtual, the studio is taking advantage of technology to bring in artists that are each at the top of their field including, Nikki Abissi, Achilles Liarmakopoulus, Aubrey Logan, John Romero, and Nick Schwartz.
Abissi is a professional trombonist and a passionate educator. Additionally, she is the inventor of Exendabone, an ergonomic slide extension handle made for reaching extended positions.
Liarmakopoulos is a member of both the Canadian Brass and Pink Martini. Additionally, his discography includes five solo albums - "Obvious" with French Harp Soloist Coline-Marie Orliac, "Ethereal" with 20th and 21st-century lyrical works from around the world, "Trombone Atrevido" dedicated to Choro music from Brazil, "Discoveries" with contemporary compositions on the ODEG label, "Tango Distinto" with Astor Piazzolla's music on the NAXOS label - five recordings with the Canadian Brass and numerous appearances on classical, pop, Latin, and other albums.
Logan is an International Jazz Artist: Singer and Trombonist. Her Top-5 debut album in 2017, Impossible, helped establish her as one of the premier young singer-instrumentalists in the country. In between her recording commitments, Logan finds time to share the stage with Alabama Shakes and Meghan Trainor and Pharrell Williams and Josh Groban and Dave Koz and The Commodores and Boston Pops at venues as diverse as Ronnie Scott's famous jazz club in London to the expansive Hollywood Bowl in Los Angeles.
She has appeared on Jimmy Kimmel and the Grammys' Award Show and ABC's The Goldbergs. She has recorded a duet with her childhood hero, Gloria Estefan. She has won multiple awards at the Montreux Jazz Festival. She is beloved by not just the dedicated fans of Postmodern Jukebox, but she considers the creator, Scott Bradlee, and her colleagues within the collective her true friends.
Romero is the Principal Trombone of the Metropolitan Opera Orchestra and was a semi-finalist in the prestigious XVI Tchaikovsky Competition in St. Petersburg, Russia in 2019.
Schwartz is the Bass Trombonist of the New York City Ballet Orchestra and has performed with the New York Philharmonic and Metropolitan Opera Orchestra, among others.
"I'm very excited to be a part of the Southern Miss Trombone Day," said Romero. "Getting to collaborate with these great musicians and further the pursuit of artistry is especially needed in these times."
To register and for more information, visit usm.edu/music/trombone.