English Program, Pakistani Student Organization Hold Kick-Off for Common Reading Experience
Fri, 10/20/2023 - 12:53pm | By: David Tisdale
An opportunity for first-year students to engage in a focused learning community while also learning about other cultures was the goal of organizers for the Common Reading Experience Launch Party held earlier this month at The University of Southern Mississippi (USM).
Hosted by the USM English Program's Basic Writing Program and the Pakistani Student Organization, the Common Reading Experience's goal is building rapport among participating students and establish a learning community built around a book read by all in the program. This year's common read is the novel All My Rage by Sabaa Tahir, which follows the lives of two Pakistani American teens growing up in a small town in California's Mojave Desert.
Because the novel features Pakistani culture and deals with the experience of immigration, faculty affiliates of the Basic Writing Program teamed up with USM's Pakistani Student Organization for a reading kick-off event to get students excited about the novel and provide context for understanding the cross-cultural issues central to the narrative. Held in the lobby of the Liberal Arts Building and its Gonzales Auditorium, it featured Pakistani style cuisine, door prizes, a photo booth, and a presentation by members of the Pakistani Student Organization and staff of USM's International Student and Scholar Services about Pakistani culture.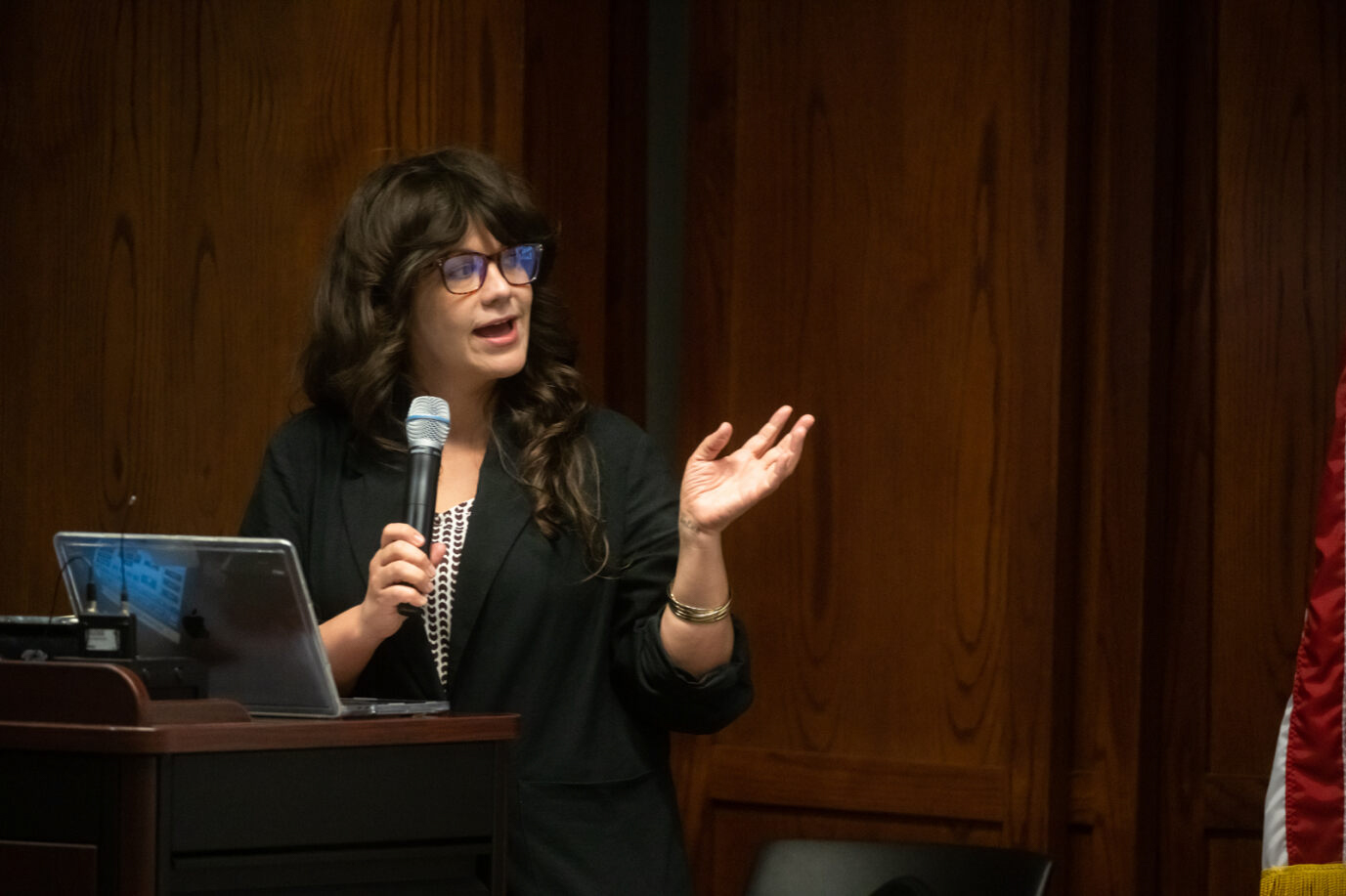 The Basic Writing program serves more than 400 students enrolled in 23 sections of the course titled ENG 100E: Introduction to Composition, a three-hour writing course that is a key component of the overall Basic Writing program. The course provides an opportunity for students who can benefit from more time engaging in preparations for a successful transition to ENG 101 and ENG 102 by further developing their skill set through writing, reading, and expressing complex thinking in an academic.
"Our common reading experience is designed to help English 100E students practice the fundamental academic skills of active reading and responding to texts in writing," said Jennifer Polson Peterson, a visiting assistant teaching professor of English. "In this course, we embark together on the project of reading a longer, more complex text--a novel--because it gives us shared content that we can discuss and write through together.
"We hope that reading All My Rage builds unity and excitement across all sections of English 100E."
Peterson's colleague Dr. Corrine Dekkers concurred, saying "By reading a novel as a course cohort together, we strengthen our analysis and close reading muscles while fostering communal discourse and mutual support. All My Rage offers multiple narrators and plot lines, allowing readers to both identify with and learn from the characters and their experiences."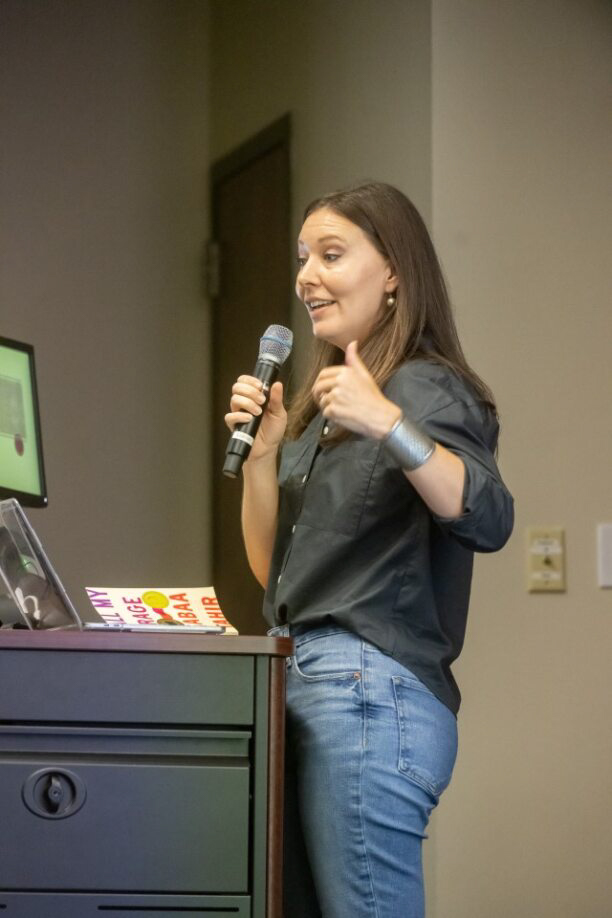 Layla Locicero, a freshman Biomedical Sciences major, said she decided to attend the common reading launch to have more of an understanding of Pakistani culture before diving into the book.
"I wasn't familiar with the Pakistani [Student] Organization before this event," Locicero said. "After the presentation, I am more aware of this culture, and can better understand their emotions as they transition into a new life across this country.
"I've enjoyed the novel so far," she continued "It's very interesting to see the different ways each character connects to Pakistani culture."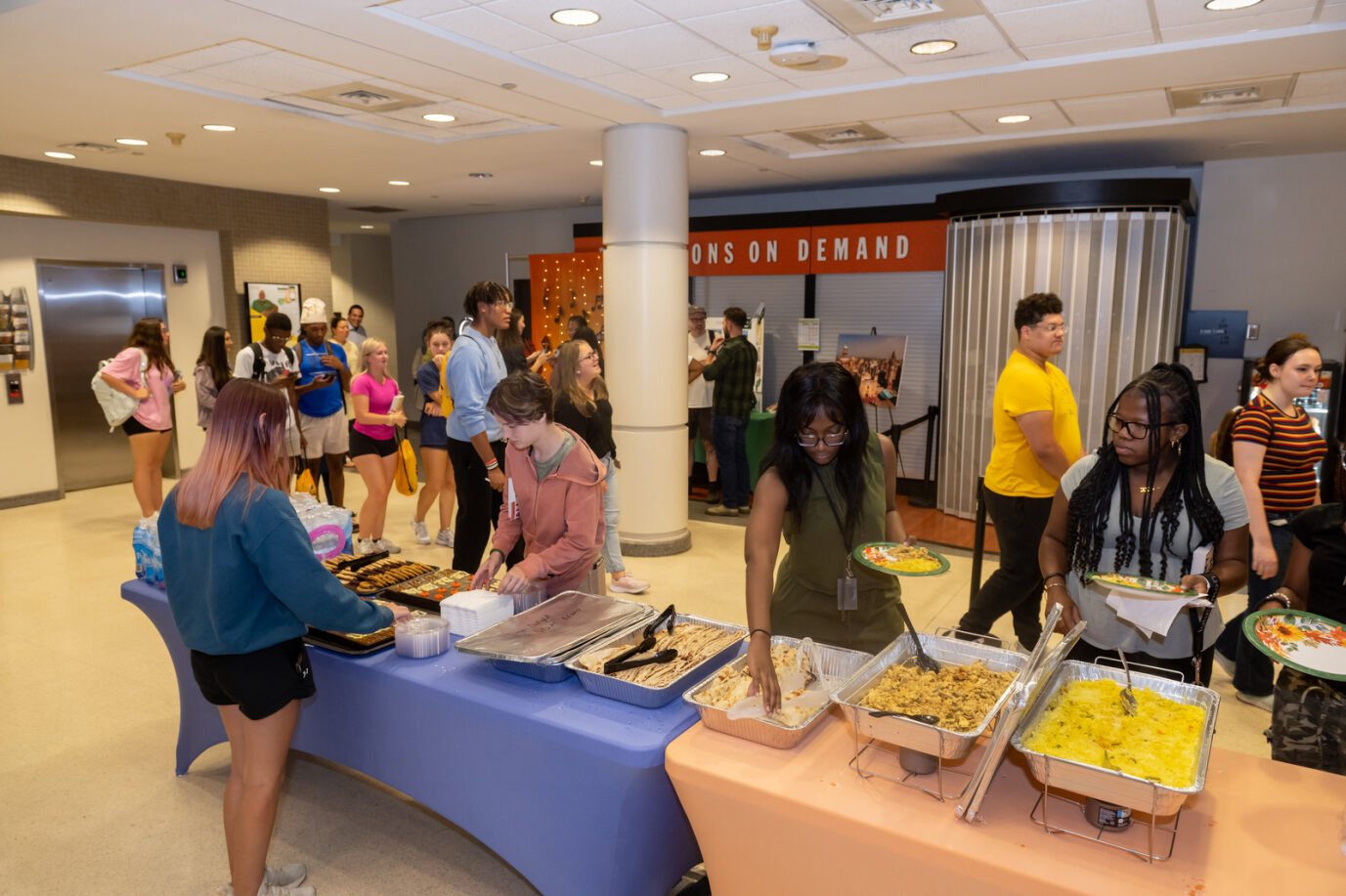 Members of the Pakistani Student Organization embraced the opportunity to contribute its cultural expertise and individual experiences at the event.
"We believe sharing our insights and experiences can help students connect with the novel on a deeper level," said Shiza Shahid, president of the organization; Saba Shahid, who serves as vice president, noted that "By participating in the event, we aimed to promote cultural exchange and inclusivity on campus, creating a valuable opportunity for students to engage with diverse perspectives and enrich their understanding of the immigrant experience."
Learn more about the USM English Program, housed in the College of Arts and Sciences' School of Humanities.