Setting the Standard: USM's Construction Management Degree Program Earns ACCE Reaccreditation
Thu, 02/02/2023 - 02:26pm | By: Ivonne Kawas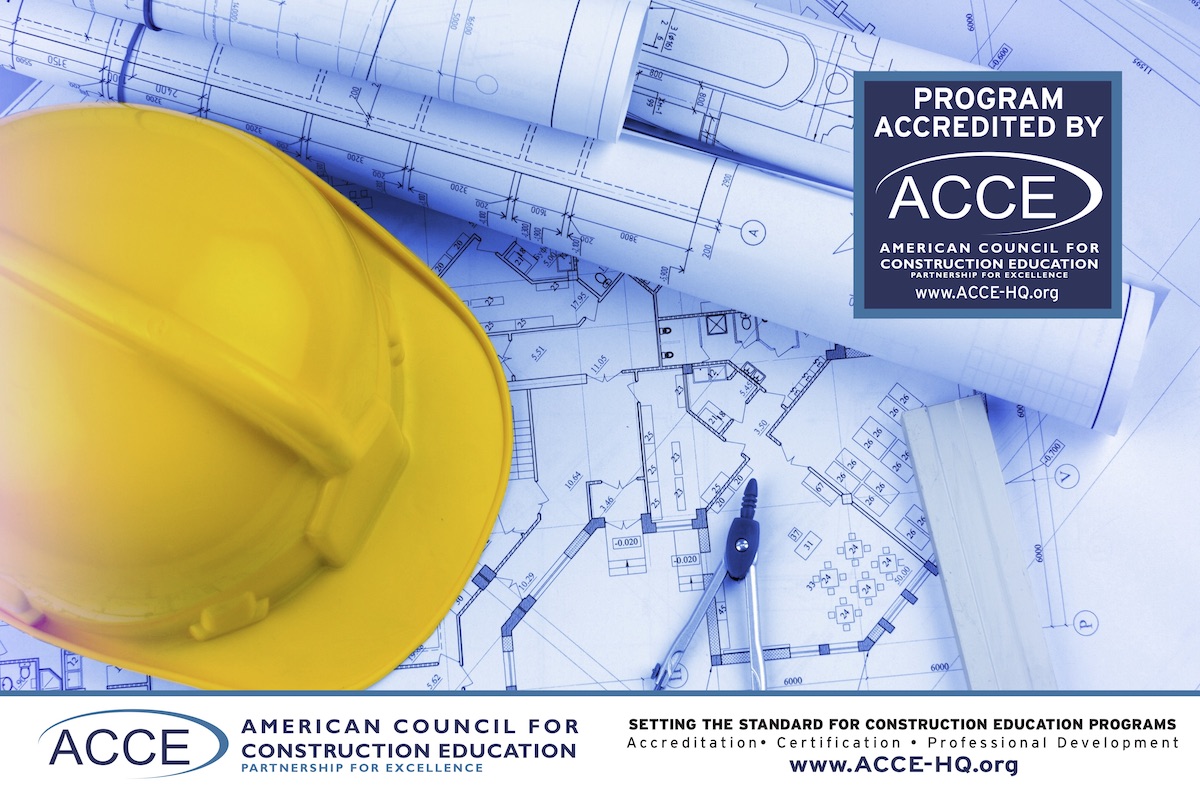 The University of Southern Mississippi (USM)'s School of Construction and Design recently earned a six-year reaccreditation for its Bachelor of Science in Construction Management degree program by the American Council for Construction Education (ACCE), the accreditation body that sets the standards for Construction Education programs.
This milestone places the program among the 72 Bachelor's degree programs in the United States that are accredited by ACCE.
ACCE accreditation has been the standard of excellence for construction education and is widely recognized throughout the construction industry, making graduates of accredited programs be in high demand by construction employers.
"With ACCE being the major accreditation body for higher-education programs in Construction Management across the country, reaccreditation confirms that the program meets all established quality standards, offers a value-rich education, and is committed to continuous improvement," said Dr. Emre Bayraktar, director of the School of Construction and Design. "Maintaining our accredited status and cultivating strong relationships with our alumni and the construction industry will enable us to continue to establish ourselves as national leaders in Construction Management education."
Program Coordinator Dr. Fang Zhang noted that the school has been able to develop and maintain curriculum standards that prepare graduates for success in the industry thanks to USM's strong relationship with the construction industry and its accomplished alumni.
"An engaging and supportive Industry Advisory Council of more than 40 Architecture, Engineering and Construction (AEC) companies participates in and advises on degree program initiatives," said Dr. Zhang. "Our members meet twice a year to provide critical feedback on curriculum updates, allowing the program's curriculum to remain up to date. They also participate as guest lecturers, assist with construction site visits, provide internship opportunities, and support student competitions."
Recent prominent guest lecturers include Michael Rozier from Rozier Construction (General Contractor); Dan Eckenrode from PCI Gulf South (Concrete Industry); Matt Pace from Codaray Construction (General Contractor); David Tomley from Golf Coast Prestress (Concrete Industry); and Wilson Ruff (Mississippi DOT Materials Laboratory).
USM's School of Construction and Design offers three nationally accredited programs and excellent faculty expertise. The purpose of the Construction Management degree is to teach students how to plan and manage the workflow, personnel, equipment, and processes required to construct a project safely and ethically on time and within budget using best practices and current technology.
Learn more about the School of Construction and Design.