SLIS Graduate Student Earns Prestigious Award from American Library Association
Tue, 10/24/2023 - 10:44am | By: David Tisdale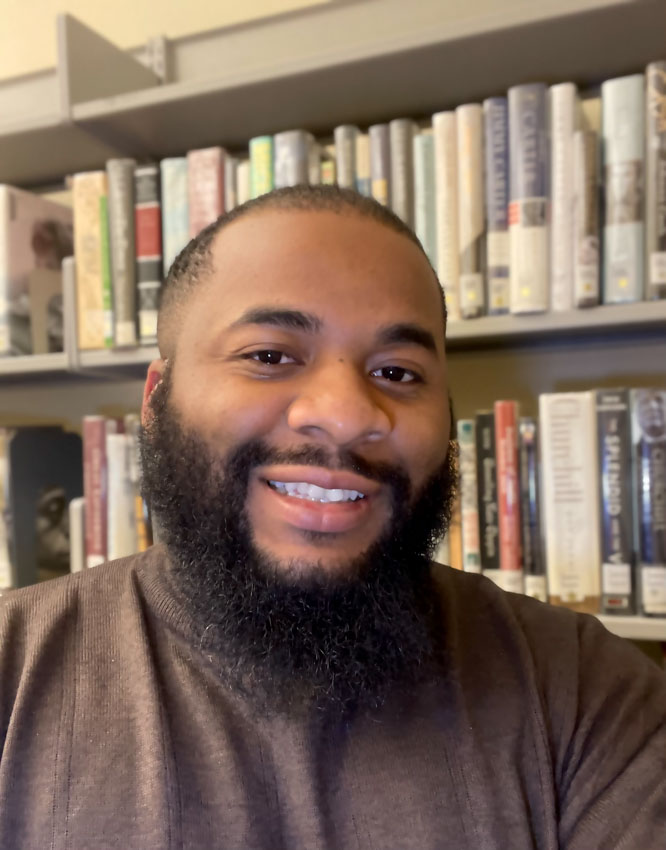 Jordon Jones, a graduate student in The University of Southern Mississippi's (USM) School of Library and Information Science (SLIS) who also serves as branch manager for the Willie Morris Library in the Jackson-Hinds Library System, has been named an American Library Association (ALA) Spectrum Diversity Scholar for 2023-24.
An initiative of ALA's Office for Diversity, Literacy and Outreach Services, the Spectrum Diversity Scholar recognition comes with an approximately $7,000 grant and matching graduate tuition reimbursement, while also providing travel to and training with the Spectrum Leadership Institute in San Diego in June 2024.
Through the Spectrum Scholarship Program, the American Library Association affirms its commitment to diversity and inclusion by seeking the broadest participation of new generations of racially and ethnically diverse librarians to position ALA to provide leadership in the transformation of libraries and library services. The program actively recruits and provides scholarships to American Indian/Alaska Native, Asian, Black/African American, Hispanic/Latino, Middle Eastern and North African, and/or Native Hawaiian/Other Pacific Islander students to assist them with obtaining a graduate degree and leadership positions within the profession and ALA.
"Obtaining the ALA Spectrum Diversity Scholarship is an unforgettable honor," said Jones, a native of Canton, Mississippi. "It will allow me to improve people's quality of life and create a more knowledgeable world where different ideas and beliefs are accepted.
"With the support of this award, I have new opportunities to learn even more about the field of librarianship, and I can use that knowledge to help achieve my goals."
Jones began his academic career at USM in 2015. "It was my first time away from home, and I was nervous to be around so many new faces since I came from a small town," he recounted. "I had never seen so many people in one place or so many people of different backgrounds, colors, and ethnicities."
He said he quickly gravitated to the university's library, which he always found calming and warm. "The library made it easier to meet and interact with people because of its welcoming spaces," Jones said, further noting "I want the feeling of inclusiveness to reach everyone who walks into a library who may feel scared or intimidated. Most importantly, I want those who do not have the abilities or accommodations to visit a library to have access to the same values and services."
What Jones loves most about his work is aiding his library colleagues in their mission to connect people, places, and ideas.
"I want everyone who seeks knowledge, information, and a good story to have an opportunity to obtain those valuable assets," he said.
Dr. Stacy Creel, director of the SLIS, says she and her faculty colleagues in the school are proud of Jones and his many accomplishments.
"His leadership in the Jackson Hinds Library System and his excellent record in the master's program make him an obvious choice for this prestigious award," Dr. Creel said. "We know he'll do great things and be an outstanding advocate for libraries and his community."
The SLIS is housed in the College of Education and Human Sciences.