Stokes: Studying Philosophy at USM "Changed Me Fundamentally"
Wed, 08/30/2023 - 12:01pm | By: David Tisdale
Knowing yourself is the beginning of all wisdom. – Aristotle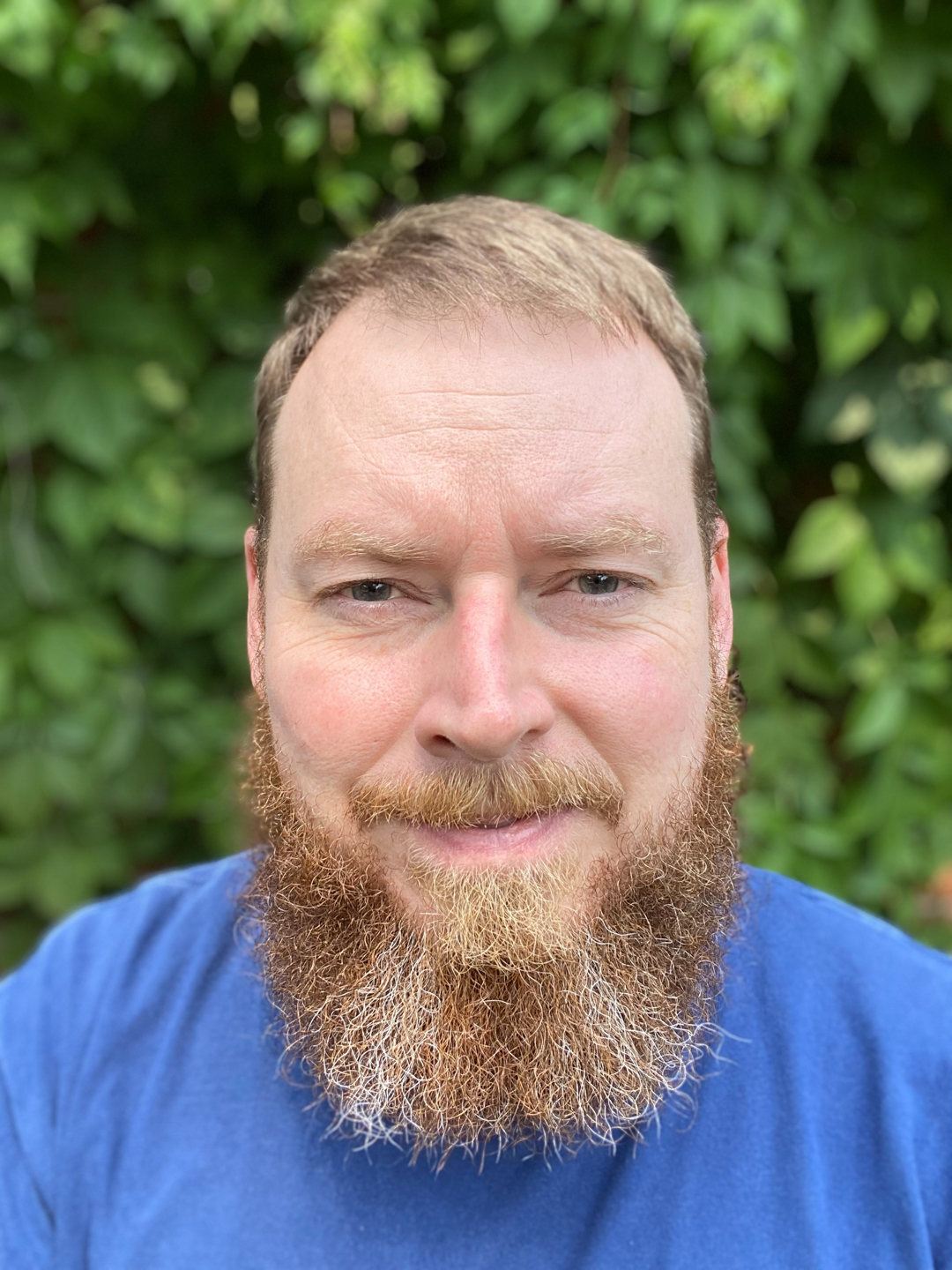 Michael Stokes enrolled at The University of Southern Mississippi (USM) as a transfer student in the spring semester of 1997 to pursue a degree in philosophy.
But his head wasn't really in it.
"I was not a good student," the Laurel, Mississippi native recounted. "I wasn't motivated to study, and I had a couple of bad semesters before I gave up on college."
After dropping out of USM, Stokes held a variety of jobs, including work on oil rigs across the country for several years. But the idea of continuing his education was never far from his mind as he toiled with crews drilling for black gold, thinking more and more as the years passed about finishing his undergraduate degree and then going to law school.
Nearly two decades after his first attempt, he returned to USM in the fall of 2015. He was on academic probation for his first two semesters until he improved his grade point average (GPA), but he pressed forward, earning a bachelor's degree in philosophy and graduating with honors in May of 2019.
"One thing I was certain about from the beginning was that I wanted to major in philosophy," Stokes said. "I liked the idea of struggling with philosophical concepts, even if it would be many years before I came back to USM and actually did so."
Stokes cashed that second-chance check with a vengeance, earning the Outstanding Philosophy Undergraduate award for the 2016-17 academic year and the Forrest Wood Philosophy Scholarship for the 2017-18 and 2018-19 academic years. In further sharp contrast with his previous stint as a USM student, he made the President's List with a GPA of 4.0 for eight semesters, from fall of 2015 to spring of 2019.
A cadre of supportive faculty guided Stokes, armed with his newfound attitude about his future, to the finish line and his diploma.
"I was very fortunate to study in a small department under professors who were generous with their time," he said. "Dr. Sam Bruton mentored me and was instrumental in my academic development. I was able to do independent studies under him and Dr. Michael DeArmey, and those experiences were some of the most valuable of my college career.
"Dr. [Paula] Smithka helped me through my capstone project and was always patient with me, and Dr. Amy Slagle remains one of my favorite people at USM."
Stokes cited the works of German philosopher and political theorist Carl Schmitt, whose writings and research centered around the idea of human tribalism, as being of particular interest to him in the discipline.
"His work gave me a framework of analysis to apply to our modern, hyper-polarized politics," Stokes explained. "I don't believe Schmitt was always correct, but the ideas from his writing helped me better understand politics in the internet age on a more intuitive level. I still read Schmitt and think about his ideas often."
He also studied German extensively at USM under Dr. William Odom, earning him induction into the Tau Psi chapter of Delta Phi Alpha National German Honor Society. "He (Dr. Odom) is someone I respect and admire greatly," Stokes said. "I think I took more classes under him than anyone else aside from Dr. Bruton, and I loved every one of them."
Tending to legal matters
After graduating from USM, Stokes enrolled at the University of Mississippi's Law School, made the Dean's list all six semesters and graduated summa cum laude. He earned the Bobby Wood Clinical Programs Award for his work with the George C. Cochran Innocence Project during his final year of law school.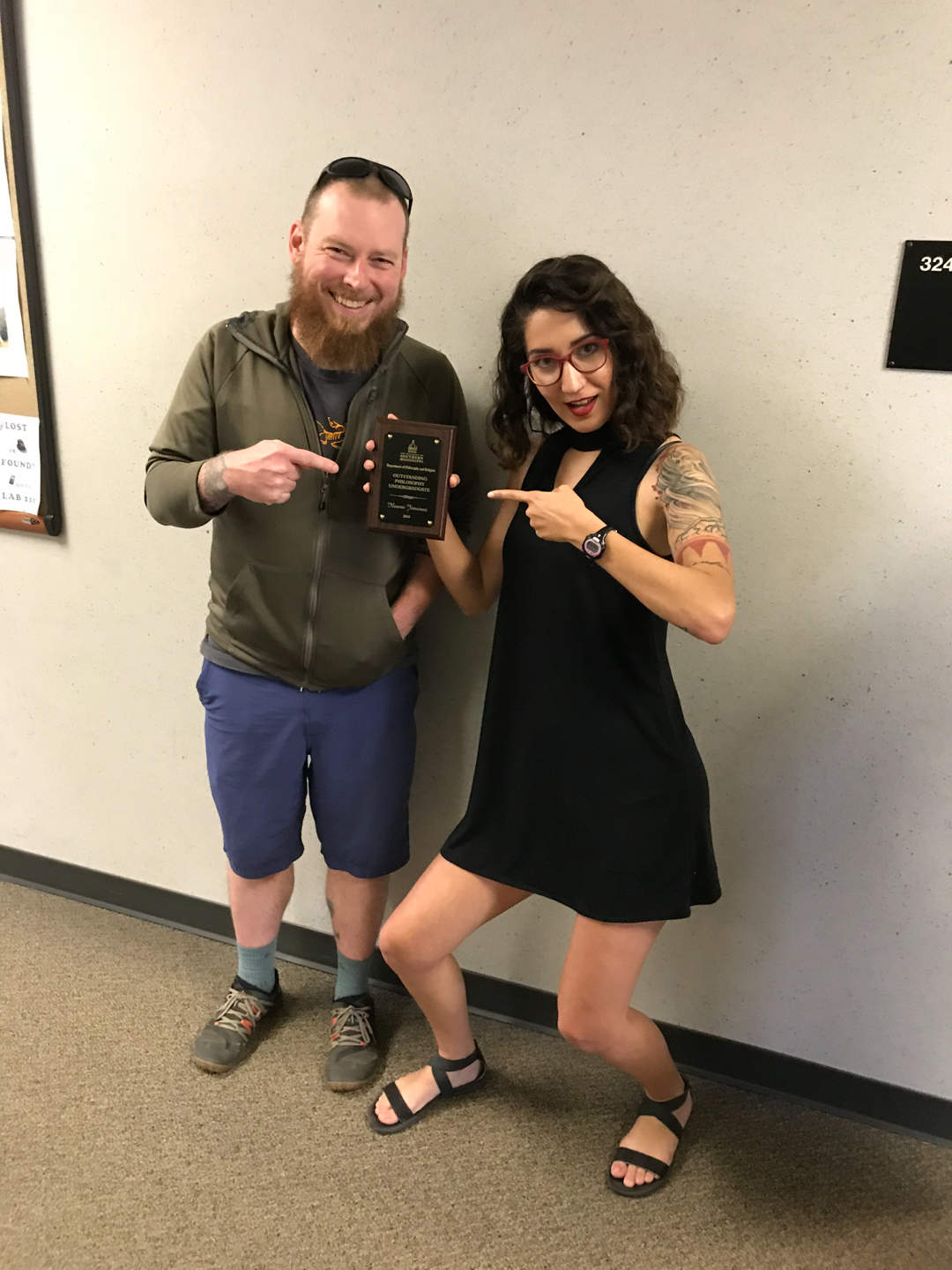 He also received the Outstanding Student Award for the highest grade in Law 707: Incarceration Law in the fall of 2022, served as the Student Bar Association's director of communications, and was inducted into Phi Kappa Phi Honor Society, the nation's oldest, largest, and most selective honor society for all academic disciplines.
"The job of a lawyer in our legal system is to advocate for a client by contradicting the opposing side, demonstrating there is another way to view facts and legal principles," Stokes said. "The 'correct' answer is the one that best supports the position for which one is advocating. Doing this is a challenging exercise of one's wits, especially when the argument is one that must be made quickly.
"And so, studying philosophy at USM helped me understand my academic strengths and weaknesses, but also helped me develop the ability to get to the heart of an issue quickly and identify any areas of weakness or flexibility. This is especially helpful when reading, or drafting, statutes and regulations. I don't know that there is any academic discipline that can prepare someone more effectively for the study of law than philosophy."
Entering law school having a system in place – his USM education – helped Stokes cope with the demands of his coursework. "Many people struggle with imposter syndrome in law school, the feeling that you don't belong or that you aren't good enough to be there," he noted. "I had already faced my inadequacies as an undergraduate student, so I was able to focus on reading and learning the material and not be sidetracked by worries like that."
Studying logic at USM also helped him score high on the Law School Admission Test (LSAT) and secure grants to help pay his tuition. "But more than that, understanding logic and logical fallacies has helped me be a better thinker and a more reasonable person in general," he explained. "I think every undergraduate degree program should require a logic class."
Pursuit of true justice through the Innocence Project
Stokes met Tucker Carrington, director of the George C. Cochran Innocence Project at the University of Mississippi School of Law when Carrington came to USM to give a lecture. The project is affiliated with the national Innocence Project, with the goals of freeing innocent, wrongly convicted individuals and advancing more equitable systems of justice across the country to prevent future wrongful convictions.
"I was familiar with his work (Carrington's) prior to that, having read his book The Cadaver King and the Country Dentist about Dr. Steven Hayne and Hattiesburg dentist Dr. Michael West, and their work on cases that resulted in wrongful convictions," Stokes said.
That encounter placed his view of legal education in a frame focused on equity, specifically for those maligned with incarceration by the system either through error or, too often, in the cause of expediency. He enthusiastically joined Professor Carrington at the Innocence Project over the summer after his second year of law school, archiving records, and worked in the project's clinic during the fall of 2022. Stokes continued with the initiative this summer, while also assisting Professor Hans Sinha in collecting information about jails, prisons, and inmate deaths in Mississippi for the Mississippi Prison Project website to be launched in the fall.
"The [Innocence] project has both a classroom component, studying fundamental criminal law, and a clinical component," Stokes explained. "The clinic advocates for incarcerated people who have meritorious claims of innocence. Students in the clinic do the nuts-and-bolts work of screening applications from potential clients, among other tasks. Innocence litigation takes a long time, so the work that students do depends on the needs of the [individual] cases.
"Our system favors finality over fairness, unfortunately. When an innocent person is wrongfully convicted, it is very hard to fix. For example, a claim of innocence is not on its own an issue that an appellate court will hear; it must be brought with some other defect in the trial process, such as ineffective assistance of counsel. To litigate innocence cases takes a special kind of person, one who has the stomach for it and the patience to keep going against all odds. Professor Carrington is one such person, and it's been a real honor to work with him."
Along with Carrington and Sinha, two other law school faculty members who shaped Stokes' legal education included former Mississippi Supreme Court Justice Randy Pierce and Rankin County Chancery Court Judge Troy Odom, both USM alums.
"Judge Pierce is one of the kindest people I know, and Judge Odom is a great lecturer with an uncommon wit," he said of his former law professors.
Dr. Bruton, who advised Stokes on his undergraduate honors project, described him as "every professor's dream student."
"He was exceptionally hard-working and conscientious, whip smart, wide-ranging in his interests and curiosity, and a joy to work with," Dr. Bruton continued. "I'm thrilled, but hardly surprised by his success in law school – he worked towards the goal for years, studying day and night for months to ace the LSAT test, for example – and has made the most of his opportunities.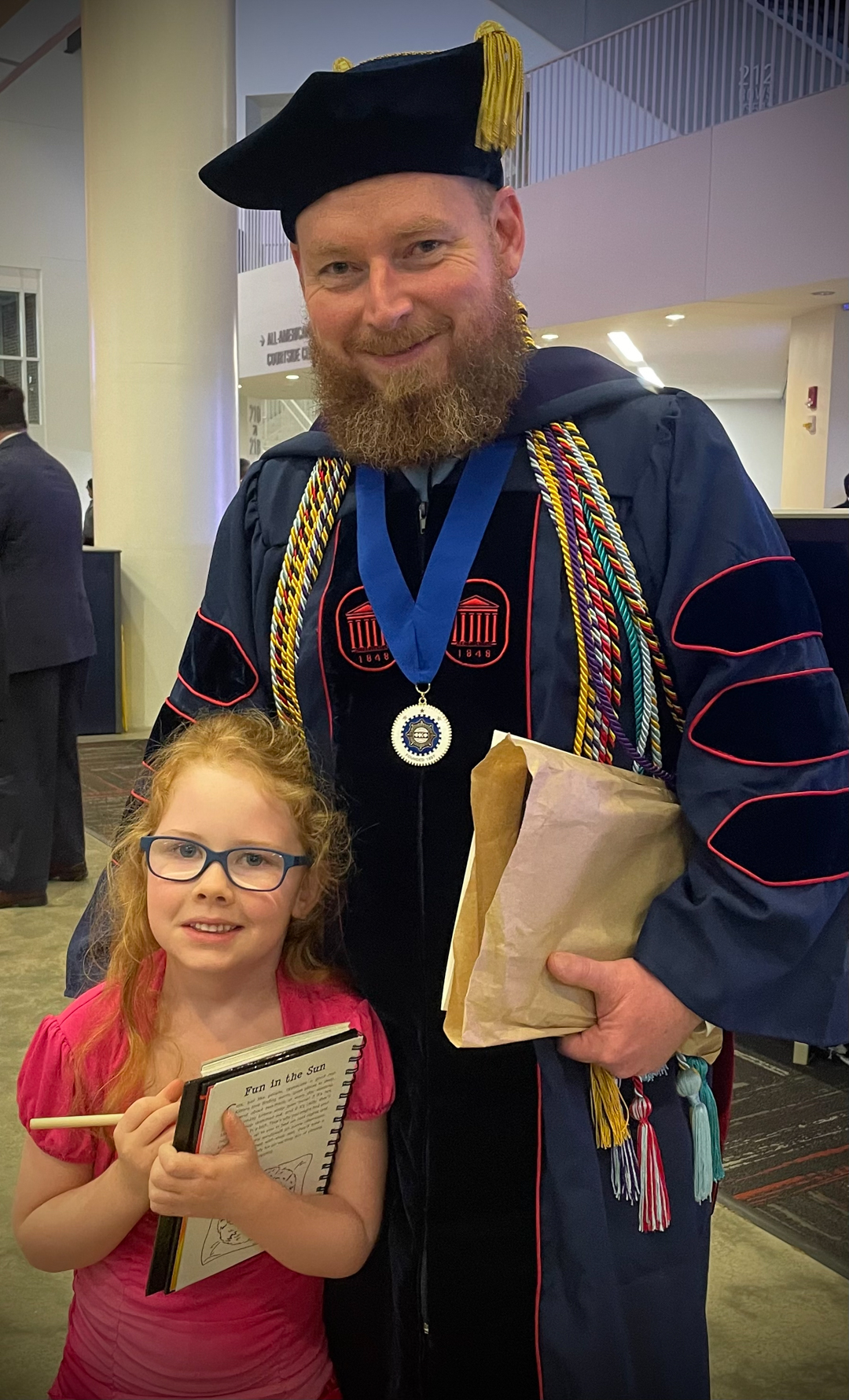 "Michael is also an uncommonly generous person. He was always quick to assist classmates who were struggling with class materials and anyone else in need of help, for that matter. He is motivated by deep and sincere concerns about injustice in the world. I am excited to see where his post-law school pursuits will take him and have no doubt that he will continue to be a credit to USM."
For now, Stokes is keeping his career options open, even considering working in higher education one day, as he now ponders pursuing a Ph.D. - inspired by the example his USM professors set for him - now that his head is in it.
"My years at USM studying philosophy changed me fundamentally and gave me tools to do better in life," Stokes said. "I doubt any other subject matter could have been more rewarding."
The USM Philosophy and Religion Program is housed in the College of Arts and Sciences' School of Humanities.