Science and Spirituality Focus of April 18 University Forum
Thu, 04/06/2023 - 03:04pm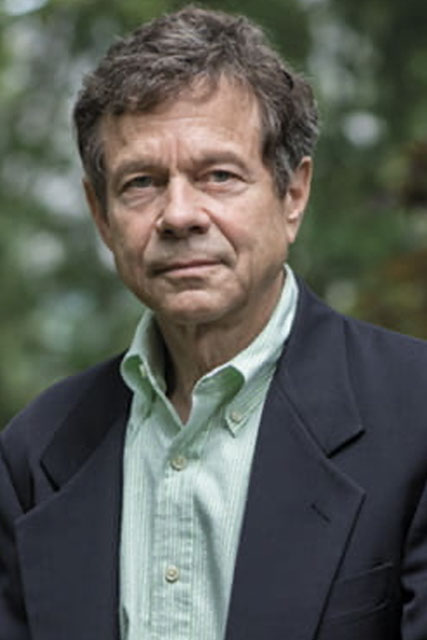 Dr. Alan Lightman, an astrophysicist and author of fiction and nonfiction whose work explores how we understand our place in the universe, will give the final talk of the spring 2023 University of Southern Mississippi (USM) University Forum schedule when he presents "Probable Impossibilities" Tuesday, April 18 at 6:30 p.m. in Bennett Auditorium on the Hattiesburg campus. This event, which is free and open to the public, will also be livestreamed; visit usm.edu/forum to sign up for a reminder or to attend online.
Dr. Lightman's presentation will focus on his new book The Transcendent Brain: Spirituality in the Age of Science. He is a professor of practice in the humanities at the Massachusetts Institute of Technology (MIT) and the recipient of six honorary degrees and has earned countless awards for his literary and scholarly ventures. His most famous work, the international bestseller Einstein's Dreams, explores our relationship to time.
A native of Memphis, Tennessee, Dr. Lightman has made contributions to the theory of astrophysical processes under extreme temperatures and densities. In his philosophical works, he "aims," as the New York Times wrote in a review of The Accidental Universe, "to ignite a sense of wonder in any reader who's ever pondered the universe, our world, and the nature of human consciousness."
In his novels, Dr. Lightman combines science and philosophy to make the complex intelligible. The Diagnosis, a finalist for the National Book Award, considers America's obsession with information and speed; another renowned work, Mr g, is the story of the creation of the earth as narrated by God. This spring, he explored "how modern science helps us find our bearings in the cosmos" in the three-part PBS series Searching: Our Quest for Meaning in the Age of Science.
"Alan Lightman demystifies science so we can explore our relationship to the material world," said University Forum Director Dr. Andrew Haley. "His novels are great reads, but they also take science seriously and force us to consider what it means to be part of a complex and evolving universe. His presentation will be a prime example of what makes Forum important; it considers a question that has haunted Americans for generations: How do we hone our scientific knowledge and remain spiritual? You will not want to miss this."
University Forum is presented by the USM Honors College. For more information about University Forum and for updates on programming, like the University Forum Facebook page, follow on Instagram, visit https://www.usm.edu/honors/about-university-forum.php, or email forumFREEMississippi.