Institutional Review Board
All research performed by Southern Miss faculty, staff, or students involving human subjects requires prior approval by the University's Institutional Board (IRB) to ensure that the proposed research meets the relevant federal and institutional standards and guidelines. All investigations and experiments involving human subjects in any way, regardless of funding source, must be reviewed and sanctioned by the IRB before beginning the research. Data collected before formal IRB approval is received may not be used under any circumstances.
Upon approval, the research team will receive an electronic approval letter from the IRB Chair. Expect 3 – 4 weeks for approval from the time the form is submitted to the IRB by the School Director.
For any questions involving the application process please contact Jo Ann Johnson at Joann.Johnson@usm.edu or 601.266.5997.
This website is designed to guide you through the process of obtaining approval for human subject research. The CITI Requirements page links to where you can obtain certification to conduct research involving human subjects.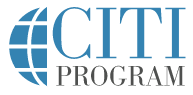 RESEARCHERS MUST HAVE ACTIVE (NON-EXPIRED) CITI CERTIFICATES FOR BOTH THE HUMAN SUBJECTS COURSE AND THE COMMON COURSE. THIS INCLUDES FACULTY MEMBERS WHO ARE SUPERVISING STUDENT THESES REQUIRING IRB APPROVAL OR ARE MEMBERS OF THE IRB COMMITTEE.
Per USM IRB policies (link -Institutional Policies RSCH-VP-004) failure to receive prior approval from the IRB before data collection and/or not having active CITI certifications results in non-compliance. Non-compliance with this policy by faculty/staff members may result in one or more of the following:
Censure;
Suspension of research privileges at the University;
Students may jeopardize awarding of the degree being sought;
Removal from graduate faculty status;
Termination of employment.
CAYUSE IRB
USM researchers are now required to use Cayuse IRB for all protocol submissions.
Some benefits of Cayuse IRB include:
Easy to use electronic forms with autofill features;
Ability to submit and certify protocols from your computer;
Real-time submission tracking;
IRB record management from initial submission through study closure.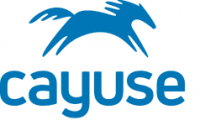 View information on training and
using Cayuse IRB here.
For additional Institutional Review Board (IRB) information not found on these pages, or for any questions involving the application process, please email irb@usm.edu.