Let's Get Creative! Visual Arts at Southern Miss
The department offers two distinct degree programs that include a broad range of opportunities for preparation in either traditional or professional career paths. These undergraduate degree tracks are:
Bachelor of Arts (B.A.), a broadly based, traditional arts program offered in general Art studies.
Bachelor of Fine Arts (B.F.A.), professional career preparation in Drawing & Painting, Graphic Design, or Sculpture.
Scholarships are based on portfolio review and area of study.
The University of Southern Mississippi is an accredited, institutional member of the National Association of Schools of Art & Design.
1
facility dedicated to 3D art
3
BFA areas of specialization
What Will I Learn?
Students begin their studies in the art foundations program, a first-year experience that includes studio courses in drawing, design, and color theory. Advanced studio courses and courses in art history follow. Courses are oriented toward understanding the creative process, as well as comprehending and developing a personal sense of visual sophistication. Students develop confidence and a strong artistic vocabulary relating to the visual arts as a whole.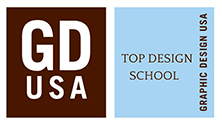 Faculty Spotlight
Jennifer Torres
Creative Research Scholar of the Year
Jennifer Torres, professor of sculpture and ceramics at Southern Miss, showcased her most recent creative endeavor titled, "Misfit Children: Landscapes and Creatures from the Mind of Jennifer Torres," at the Tennessee Valley Museum of Art. The exhibition intrigued visitors with the stories each piece had to tell using texture, color, and intentional detail. As the 2020 College of Arts and Sciences Creative Research Scholar of the Year, we sat down with professor Torres to get to know her and learn more about her exhibition and creative process.
Areas of Study
Availability
Historian

Graphic/Multimedia Designer
Art Gallery Manager

Creative Director
Jesse McDonald


2012. SEO Specialist at Geek Powered Studios in Austin.
Jared Walters


2006. Marketing Manager/Burton Computer Resources, web developer for/Communication Arts Company, web communications specialist/Mississippi College.
Blake O'Brien


2016. Working artist with exhibitions in Covington, LA. Dime Magazine Featured Artist.
The Museum of Art/Gallery of Art and Design present a wide range of regional to national exhibitions—providing a forum for education by hosting lectures and gallery talks, workshops, and symposia by leading artists, critics, curators, and historians.
The 3-D Arts building is a state-of-the-art facility that includes a ceramics lab, metal shop, and foundry