Black Student Agenda
Agenda for Black Students on White College Campuses?
By Robert P. Taylor, Ed.D., '90
This is a very complicated question and requires Black students to think deeply about the meaning of their existence at a white university and their purpose for being there. My first suggestion to them is to realize that they belong there, that they and their ancestors worked for decades to build and support the institution, but they are probably only the second generation to attend the university.
Their goal should always be to get the university to see how it needs to purposefully address the needs of Black students. HBCUs have and will always address the unique needs of its students. Black college students should seek for their white universities to study HBCUs and determine how they can take HBCU success and turn it into a productive endeavor for Black college students.
Black college students should also be mindful that they are viewed in a different and similar light to Black people not in college. This is a duality they must confront, making the university and its other students recognize that while they come from the same communities as those not attending college, Black people are not a monolith. We simply suffer from the same oppression and caste system, regardless of who we are as a family or individual.
Black college students should work to develop a specific agenda as it relates to Black students at their school. They should recognize that the agenda may and will be different at individual universities, but many commonalities will exist. Specifically, they should want the university to speak in detail about how to address what will clearly be equity issues for Black students entering the university.
Their agenda should provide details on the retention and graduation rate, as well as the job placement rate for Black students. Such an agenda should require that the university provide an annual report on the state of the Black student, and along with a Black student representation, work annually on developing and reviewing goals associated with them.
The Black student agenda should certainly have goals related to the support of what are still mostly first-generation college students. Even if the university does not specifically address these kinds of issues, the Black student agenda should have it at the forefront of theirs.
And finally, their agenda should speak to the heart of why they all attend college….to matriculate! Support systems regarding college success, financing the endeavor, and post-college success is so important. They should want fellow students to leave college fully prepared, have an established network, get good career placement, and not have a ton of debt that will take decades to pay off.
➤ To comment on this fall 2020 article, visit the Center for Black Studies on Facebook.
➤ To give, visit the USM Foundation.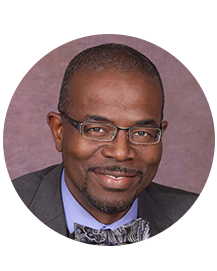 Robert P. Taylor, Ed.D., '90, is Superintendent of Bladen County Schools in North Carolina. Deputy State Superintendent, North Carolina Department of Public Instruction, January 2021.
Go back to The Unheard Word page
By Michael Snowden, Ph.D., '92, '94, '97
I am honored to provide insight into what Black students need as they navigate the landscape of predominantly white institutions (PWIs). Although I was a student in a different time and space, I have continued to keep my finger on the pulse of campus life.
Survival Tactic #1 - Know your worth and live up to it.
You were admitted to the institution. What you accomplished earlier as a student, athlete, band member or vocalist created the portfolio that the institution valued as worthy of admission. I challenge you to go to class, study hard, make your school life your priority and live up to the legacy you want to create.
Survival Tactic #2 - Find your crew.
Your "crew" is the like-minded folks who want to succeed. My brother attended an HBCU (historically Black college or university), but his message is applicable. He told me that he was successful in college because when he asked his people what they were going to do, they said "study." He realized at that moment to be successful you must put the work in. The old cliché that the only place work comes after success is in the dictionary rings true.
Survival Tactic #3 -Read for knowledge.
In the 1995 movie Higher Learning, O'Shea Jackson, also known as Ice Cube, plays a character named Fudge. He is conversing with Malik, a character portrayed by Omar Epps. Malik wants to borrow The Autobiography of Frederick Douglass. When he explains to Fudge that the book is just for a class, Fudge lets him know this, in no uncertain terms: "You need to read for your own attainment of knowledge." I challenge you—read to gain knowledge.
Survival Tactic #4 - Ask for help.
If you find that you have an area of study that is not your strong point, seek out help. My mantra to students is that tutoring is not for someone trying to get a C, but for the person who is trying to get an A. Also, with all this world's trauma, seek counseling if needed. It is not a stigma. It is a service. I liken counseling to visiting a doctor. The emotional things that can cause stress and anxiety are real, and they should be dealt with in real-world ways.
Survival Tactic #5 - Balance.
Most of my thoughts have been about the betterment of how to survive. You need to have fun -- "turn up," as you say. Do it responsibly and do not record everything. My generation did some of the same wild things you did, but all we have are the fading memories.
In closing, I want to encourage you as a student of color. The system was not designed for you. You can and will succeed. I want you to invest in yourself. Add credits of knowledge and leadership. Increase your network so you can increase your net worth. You can yield the harvest of a strong and confident leader. My time to shine is lessening, and it is time for the new school to take over and represent.
Be strong, be resilient, and always be authentic.
➤ To comment on this fall 2020 article, visit the Center for Black Studies on Facebook.
➤ To give, visit the USM Foundation.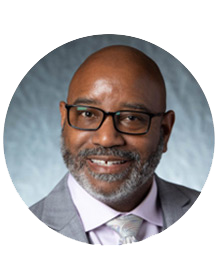 Michael Snowden, Ph.D., '92, '94, '97, is the Vice President of Inclusion and Diversity at Northwestern State University in Natchitoches, Louisiana. He earned a BS in Business Administration in 1992, a Master of Education in 1994, and a Doctorate of Philosophy in 1997, all from The University of Southern Mississippi.