Clyde Kennard
He Was Bigger Than One Man
By Eddie A. Holloway, Ph.D.


Since I was a little boy growing up in Hattiesburg's Mobile-Bouie neighborhood -- going in and out of my mother's beautician shop, attending club meetings, watching the women quilt in the living room of my house, and listening to their conversations while they fished -- I have always remembered the stories about Clyde Kennard. Kennard and his attempts to integrate Mississippi Southern College were the topics of conversations in many African American households. I vaguely remember hearing some people say, "He should go to or have gone to some of the other colleges." (I think they were speaking of Jackson State or Alcorn State, historically black colleges and universities.)
Since those days of his historical ventures in 1956, 1957, and 1959, I never fully understood the magnitude of his salient efforts to enroll at what is now The University of Southern Mississippi years before James Meredith's 1962 efforts to integrate Ole Miss (the University of Mississippi) in Oxford. If the readers can remember those days, Kennard's heroics preceded Meredith's and many others who struggled to dismantle Jim Crow in higher education. It is to this point that I now see that Kennard's thoughts, desires, and efforts were bigger than any one man.
I did not know that Mississippi represented "a closed society" (among other Southern states) that barred equal access to quality education.
This type of closed system defied my earlier community instruction: "Go to school, boy, and by every means get you some learning in your head." The elders of my community who framed our destiny knew that quality education was the best way to break the shackles of destitution, poverty, ignorance, and racism. In other words, education was the ladder to our breakthrough and pathway to enlightenment, knowledge, inspiration, motivation, tenacity, and perseverance. Education was the best antidote for mental and physical forms of slavery. However, Kennard's ability to read, write, and dream ultimately led to his death.

Kennard, Other Blacks Show Bravery, Pay Price
It must be understood that slavery and indentured servitude were designed to last forever. There was no sunset on the period of time for mistreatment of a segment of the underclass, especially people of color.
This key point is far too devastating to imagine and understand for a fair-minded person. The culture of the underclass and slavery are so overwhelming that history tells us that even after the signing of the Emancipation Proclamation and other Congressional legislation was passed to grant civil rights, most African Americans still were not "free."
However, history records that many weakened and enslaved people who experienced and endured life's atrocities gained enough courage and energy to fight against oppression. Kennard was one of the bravest, and he paid the ultimate price for his bravery – false legal claims, conviction, imprisonment, and death. But, let us also remember that many other Black and white people struggled for justice and equality.


Kennard Seeks to Defy 'Southern Way of Life'
Kennard knew that education was a key to upward mobility socially and economically. It appears that the powers that be knew for sure that if Kennard prevailed, then many others would fulfill this same desire to attend college in the Great State of Mississippi. So, it was far bigger than one man or one dream of wanting to enter Mississippi Southern College. Kennard was symbolic of a generation of young people who would change the landscape governance of the nation.
Can you imagine the fear, uncertainty, and overwhelming compulsion for resistance that this brought about in the minds and hands of people in power? This mentality was pervasive throughout the South: Governor Ross Barnett of Mississippi, Governor Lester Maddox of Georgia, and Governor George Wallace of Alabama were united in the belief of segregation now and segregation forever – The Southern Way of Life.
Until then, if a person of color wanted to attend graduate school, the State of Mississippi supplemented the cost of education for them to attend schools out of state, such as New York University, Iowa State University, the University of Indiana, Ohio State University, Wayne State University, and the University of Illinois. Then, these graduate students/employees could come back to Mississippi and work with our students and residents. We know that all residents of the South and even America were not against upward mobility of Black people; however, the compounding pressures were so great that people of goodwill (white people) who felt differently were forced to keep silent.
The governmental machine was destined not to be interrupted, and fear prevailed to the point that plans were made to bomb Kennard's car or poison him. But we know at the end of the story that he was framed with the false charge of stealing chicken feed and ultimately having his farm foreclosed. Then he was charged with the theft of whiskey, convicted, imprisoned, sentenced to hard labor, and denied medical treatment – ultimately meeting his death. He describes his quest and intuition in his poem, "Ode to the Death Angel."
I am sure that some people thought killing Clyde Kennard would halt his thoughts and dreams for a better life for generations to come.
But today, USM's student enrollment is over 25% and growing with students of color, thanks to men and women like Kennard. The strength of USM's enrollment is from high schools in Mississippi, and Southern Miss stands tall on its commitment to be a true higher education institution of inclusion.


Kennard Scholarship Started, Black Staff Hired
Always remembering the stories of Kennard from my younger days, I brought them with me when I enrolled at Southern in 1970. I worked with the Race Relations Committee of the Student Government Association and the Afro–American Cultural Society, now the African American Student Organization (AASO).
I raised money from local friends and businesses to fund the first Clyde Kennard Scholarship in 1972 and made the award to Vivian Gore Deloach during an AASO banquet. The second went to Dr. Anthony Harris in 1973. In 1989, some of the first African American students enrolled at USM returned to campus after graduation. We collected $3,500 and started the Clyde Kennard Scholarship in the USM Alumni Association Office. I am proud to say that the amount endowed 62 scholarships that have been awarded in Kennard's honor.
Thanks to former USM President Dr. Aubrey Lucas and Dr. Bud Ginn, Vrita Delaine was hired in 1989 at my request to work with students as an Assistant Dean of Students. It took some convincing that Black students brought some unique perspectives and personal challenges that needed special or particular understanding to obtain the best academic results.
In addition to work with the Student Government Association, she advised the AASO and other campus organizations and clubs. Students of color became one of her focus areas. When I served as the Dean of Students, the Office of Multicultural Services and Programs also was started; Valencia Walls served as Office Coordinator. In 2006, the AASO, led by Lakeisha Bryant, gathered 1,500 signatures supporting Clyde Kennard's pardon, which led to the reversal of his conviction by Judge Bob Helfrich on May 17, 2006.


Celebrating Kennard's Life, Preserving His Legacy
I am grateful to have been a part of many efforts to commemorate Clyde Kennard's life and to preserve his legacy. In 2013, I attended the unveiling of Kennard's portrait by Robert Shutterly in Washington, DC. It is a part of the artist's "Americans Who Tell the Truth" exhibit.
How better to anchor Kennard's legacy than to host the unveiling ceremony of a historic marker on the Southern Miss campus? It was installed on February 2, 2018, in front of the Kennard-Washington Hall. The Freedom50 Research Group also premiered the documentary on Kennard, "The Measure of Progress," during a private luncheon at USM. My deepest appreciation goes to the Mississippi Civil Rights Commission for its dedication to recognizing the patriots' shoulders on which we stand.
Many people have traveled a long road over a long period, but the dream and quest of Clyde Kennard have continued to live and produce mightily. I am thankful for my role in continuing his dream. Thanks to Jerry Mitchell, a retired news reporter with The Clarion-Ledger, the Dahmers, and many others who have been steadfast in their support and belief of Clyde Kennard.
Additionally, a special thanks to the other abolitionists, voices of reason, supporters -- Black and white -- who worked and fought silently behind the scenes to keep this train moving to our current destination of success. To be forever recorded in history, in the fall semester of 1965, Gwendolyn Elaine Armstrong and Raylawni Adams successfully integrated The University of Southern Mississippi.


➤ To comment on this spring 2021 article, visit the Center for Black Studies on Facebook.
➤ To give and support the Kennard Scholars, visit the USM Foundation.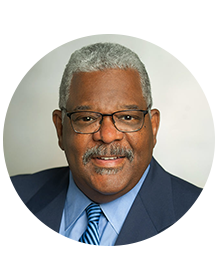 Eddie A. Holloway, Ph.D., is Dean of Students - Emeritus and an Associate Professor of Psychology at The University of Southern Mississippi.



Go back to The Unheard Word page
---
Paving the Pathway: Honoring the Life and Legacy
of Clyde Kennard
By Eddie A. Holloway, Ph.D.
Throughout my employment at USM, I saw a need for the Kennard Scholars program. We have always promoted student group learning opportunities, but we did not target specific students.
Upon my enrollment as a Southern Miss student, I wanted to honor Clyde Kennard's life for his role in paving the pathway for aspiring students of color to integrate and graduate from the university. History records that the Mississippi State Sovereignty Commission orchestrated tenacious efforts to prohibit his enrollment because he was Black. Being a native of Hattiesburg, I thought it fitting to recognize his life.
The Kennard Scholars are selected to motivate them, enhance their overall college experience and, most importantly, ensure their graduation. Many students benefit from extra incentives for personal development as well as civic and social involvement.
The Scholars are mentored by faculty and professional staff, who are committed to the program for an academic year. Academic performance and high achievement are the focus of their mentorships.
For cultural enrichment, the Scholars have traveled to the Mississippi Civil Rights Museum in Jackson. They also are required to attend various campus lectures, presentations, activities, and programs.
The program provides an extra eye on the Scholars to help them succeed. They are encouraged to act responsibly and honor The Creed at Southern Miss, which outlines how students are expected to behave. The Scholars also are given this mantra: "Student participants in the Kennard Scholars Program stand on the shoulders of Clyde Kennard."
For their successful participation and completion of the outlined requirements, plus grade-point average achievement, each Scholar earns $400 for educational use.
College graduation is the ultimate aim, along with personal development. Kennard Scholars learn essential skills such as time management, grit, team building, networking, conflict management, personal reflection, and goal setting. Achieving these objectives increases the likelihood of students graduating and being prepared for life beyond college.
I have experienced a lifetime of rewards during my 48 years of employment in student affairs, student life, and student development. Perhaps, the Clyde Kennard Scholars is one of the crown jewels of these years.
Upon my appointment as interim Dean of Students, my goal was to become the best Dean of Students in America. I thank the Kennard Scholars and numerous others for helping me do more: Honor the legacy of Clyde Kennard.


➤ To comment on this spring 2021 article, visit the Center for Black Studies on Facebook.
➤ To give and support Kennard Scholars, visit the USM Foundation.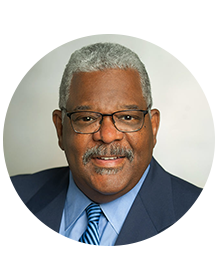 Eddie A. Holloway, Ph.D., is Dean of Students - Emeritus and an Associate Professor of Psychology at The University of Southern Mississippi.

Go back to The Unheard Word page
---
Kennard Scholars Program "Frames the Future"
for Black Students
By Valencia Walls, '02, '06


Serving as director for the Kennard Scholars program from January 2018 to January 2021 felt like a dream deferred. As an African American woman who was not only granted admission, the opportunity to earn two degrees, and employment at the university where Clyde Kennard was denied admittance, I counted it as both an honor and a privilege to direct a program that is an extension of his dream. Although his personal story ended tragically, there is triumph in the doors it opened for students who came after him.
Prior to serving as director of the program, I was a Kennard Scholars mentor and participated in our mentees' "future frame" ceremony at which they received from their parents and/or mentors the "future frames" that would later hold their college diplomas. After that ceremony, my mentee experienced many challenges academically and personally, but she never gave up. Witnessing her walk across the stage, graduate, and thank me for my support along the way was one of my most rewarding experiences with the Kennard Scholars program.
African American males currently have the lowest retention rates at Southern Miss. To see them unable to complete their education for any reason is a tragic reminder of Kennard's experiences over 50 years ago. My hope is that the Kennard Scholars program will provide enough support for any African American students at-risk and aid them in becoming successful GRADUATES of Southern Miss. The current cohorts include about 30 students. I would love to see growth in the number of students impacted by the program.
Since its inception, the Kennard Scholars program has afforded minority students the guidance and financial support needed to pursue a higher education successfully. It yields an 84% graduation rate of program participants. Over $120,000 in scholarships have been awarded. In fall 2020, the Jimmy A. Payne Foundation Board of Directors selected the Kennard Scholars program as one of 11 programs to receive funding. This gracious donation will financially secure the program for the next three years.
With its proven success rate, I hope that the program continues to receive the financial backing and administrative support necessary for it to succeed.


➤ To comment on this spring 2021 article, visit the Center for Black Studies on Facebook.
➤ To give and support the Kennard Scholars, visit the USM Foundation.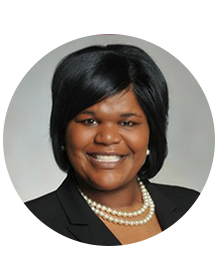 Valencia Walls serves as the Interim Assistant Director for the Office of Fraternity and Sorority Life. She received a Bachelor of Science degree in Child and Family Studies in 2002 and a Master of Education in Higher Education with an emphasis in College Student Personnel Services in 2006.