Welcome to Career Services!
Click here for Handshake information and instructions.
OUR MAJOR EVENTS
Graduate and Professional Schools Fair Teacher Job Fair
Career and Internship Fair Business Career and Internship Fair

CALENDAR
1st - Career and Internship Fair, 10:30 a.m. to 1:30 p.m., Thad Cochran Center Ballroom - The Career and Internship Fair is an excellent opportunity for all students and alumni to network with a large number of employers right here on the Hattiesburg campus. There is no cost to you, to learn about careers, discover internship opportunities, network, present resumes, and make that ever so important first impression. Whether you are exploring careers, seeking internship opportunities, or looking for that perfect professional position.
For more information, click HERE!
2nd - Business Career and Internship Fair, 10:30 a.m. to 1:30 p.m., Scianna Hall - The Business Career and Internship Fair is an excellent opportunity for all students and alumni to network with a large number of employers right here on the Hattiesburg campus. There is no cost to you, to learn about careers, discover internship opportunities, network, present resumes, and make that ever so important first impression. Whether you are exploring careers, seeking internship opportunities, or looking for that perfect professional position, this is the place to be.
For more information, click HERE!
6th - Gulf Park Career Services Satellite Hours, 9 a.m. – 10:30 a.m., North Academic Building Lobby
8th - Interviewing Skills Workshop, 12:20 p.m. to 12:50 p.m., Scianna Hall, Room 1014 - Learn how to make a positive impression during job interviews with your discussion during the interview and overall professional presence.
Click HERE to join online. Password: Interviewing101
13th - Gulf Park Career Services Satellite Hours, 9 a.m. – 10:30 a.m., Science Building Lobby
14th - Professional Etiquette 101, 12:15 p.m – 1 p.m., Gulf Park Library, 2nd Floor room 204 - Learn the basic rules of social and dining etiquette.
14th - Etiquette Dinner, 6:00 p.m. to 8:00 p.m., Thad Cochran Center, Room 216 - Develop your professional skills by learning the basic rules of social and dining etiquette. Topics include introductions, timelines, using the correct utensils, and handling trick foods.
REGISTRATION INSTRUCTIONS: *** Space is limited, so you must sign-up in advance. Pre-Register by Mon, Nov 6 in Scianna Hall Suite 2025. A cash deposit of $20 is required when you register. The deposit will be returned to you when you arrive at the dinner.
20th - Gulf Park Career Services Satellite Hours, 9 a.m. – 10:30 a.m., Nursing Building Lobby
27th - Gulf Park Career Services Satellite Hours, 9 a.m. – 10:30 a.m., Fleming Education Center Lobby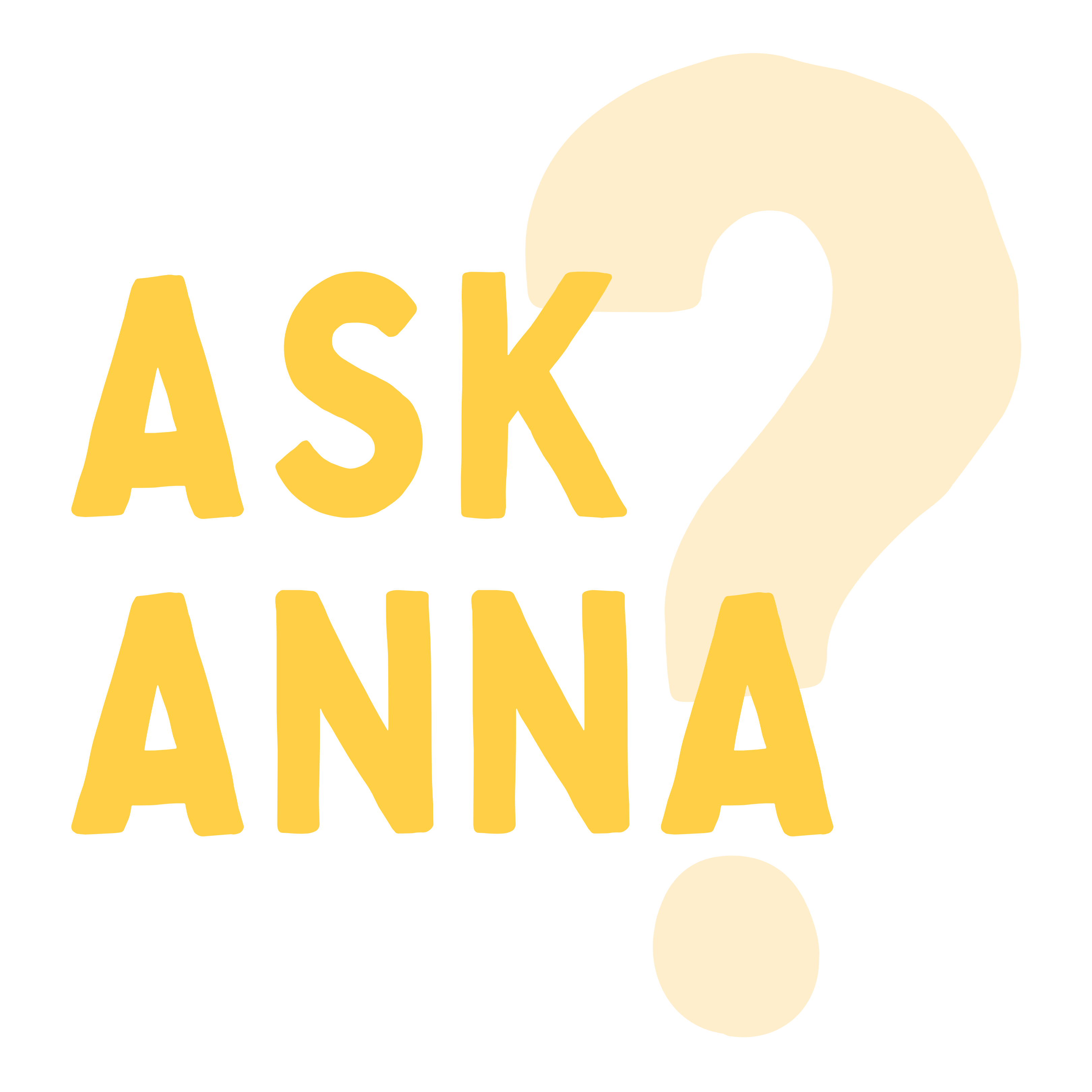 Look for answers to your career-related questions, under FAQs button below.
A: Your question is one I actually did not know the answer to, so kudos to you for stumping me. I reached out to my colleague in the psychology department, and I'm sure the answer will be beneficial to many.
To find current undergraduate research activities available in the School of Psychology, go to https://www.usm.edu/undergraduate-programs/psychology.php . Locate the column on the left-hand side, and find the box labeled, "Resources and Information for Current Students". Click on that. A SharePoint file will immediately open. Lastly, click on "PSY Student Files & Resources".
Voila! You will see a list of undergraduate, psychology research assistant openings from faculty research labs in the department. Each state how to apply and the requirements needed.
Thank you for your question.
A: What a great question! We have two online resources listed on our Career Services website that come to mind, and I'm feeling confident that Career Shift will end up being your "go-to" site. Career Shift is a giant job board that allows you to search jobs and internships by country. USAJOBS is another site that allows you to search by country. USAJOBS is a federal job site that also lists federal internships and pathway experiences. Please call the front desk at 601.266.4153 for the code to Career Shift.
Congratulations on your graduation, and bon voyage!
A: The book you are referring to, I believe, is our ever-popular Career Guide. It can be found on the Career Services webpage, or you can stop by McLemore Hall to pick one up at your convenience. Our Career Guide is full of information to help you put your best foot forward before, during and after the interview. In addition, you can also use the Career Guide as a powerful resource to help you discover your career, aid in the job prep process, or connect with employers.
This Guide can be found on our webpage under, "Online Resources". While you're there, check out "Big Interview", and practice interviews in the comfort of your own space with immediate feedback through AI. Or, feel free to sign up for a mock interview by connecting with a Career Advisor. Whichever way you decide, make it your best interview yet.
A: Thank you for your question. I'm sure many USM students will also benefit from knowing the answer. We offer two inventories. Both are designed to help you explore your career options and both can aid in decision making when it comes to selecting a major or career. The first assessment is the Focus 2. It is found on our 'Online Resources' page, and it takes into consideration your interest, skills, values, leisure activities and personality to help "introduce" you to your career interests. The second assessment is the Strong Interest Inventory. The Strong provides "robust insight" by linking your answers to related interests and specific occupations.
The Focus 2 is more self-guided and requires you to call Career Services only to get the needed code to log in. You have the option of connecting with a Career Advisor after taking it, to delve more into the information. The Strong Interest Inventory requires you to make an initial appointment (to get started) and a follow up appointment (to discuss your results). Both assessments are free to USM students.
A: Congratulations on all your hard work. When it comes to getting a job in Career Counseling, a person with experience in psychology, higher education, student personnel, counseling or related field may qualify; but as with any occupation, those that tip the scale in some way, will rise to the top. Therefore having specific career counseling or assessment knowledge becomes an asset. Having experience in the employment field such as hiring, interviewing or helping with resume development is also a plus.
In order to gain these skills, start building resume as early in your college journey as possible. Volunteer, job shadow, inquire about practicums and internships, capitalize on opportunities to work alongside professors with an interest in vocational psychology, assessment and career development. Don't be afraid to think outside the box. For example, you may gain necessary skills by working in the Speaking Center or Writing Center on campus.
Additionally, list experiences and skills on your resume in a way that the reader does not have to guess or connect the dots. You'd be surprised, but this is something that I run into time and time again when reading resumes.
Finally, I'll let you in on a small tip that could make a huge difference. When turning in your application materials for a career counseling position, make sure your resume is on point in that it meets basic resume guidelines. That means pay attention to your formatting and make sure there are no misspelled words. A good resume translates to the reader that you really do know your stuff, and it sends a clear signal that if they hire you, less training will be needed.
Best wishes on all your endeavors!
A: This is an awesome question that shows you are considering a proactive approach in your internship search. However, after glancing at your question for a minute, I realized that it can be interpreted in one of two ways. So, after deliberation, I've decided to address the dichotomy with one deserving answer.
A: Don't be afraid to turn your inquisitiveness into initiative. You can directly email or call an employer to set up an informational interview to learn more about internship prospects. Check out our video on informational interviewing under 'Helpful Videos' on the 'Online Resources' page. In addition, you can connect with employers and look for internships through platforms such as Handshake, LinkedIn and Career Shift. And have you heard about Southern Miss Connections? It's an informative way to engage with alumni from various companies and gain insight about their knowledge, including that of internships.
Whatever mode of networking you choose, do your homework by first researching the company and knowing why you are interested in obtaining an internship there.
A: Don't be afraid to turn your inquisitiveness into initiative. If a company is coming to the career fair, but does not mention internships, feel free to ask about current and future opportunities. Sometimes it's as easy as typing the question into the chat box.
For specific help with questions about internships, feel free to make a virtual appointment with the Center for Pathway Experiences.
A: Thanks for sending in your question. It's thought-provoking because on one hand, good teachers are always needed. On the other hand, many students are often conflicted with whether they should give back so soon after acquiring a degree.
Audrey Hepburn once said, "As you grow older, you will discover that you have two hands, one for helping yourself, the other for helping others."
If you would like to teach as an instructor in your field, then you should continue on your path. Gain as much knowledge as you can. In helping yourself now, you'll be more qualified to help your students in the future. Teaching at the college level often requires a minimum of a Master's degree. In some instances, you may find a few teaching positions that require a Bachelor's degree plus several years of work experience. Most likely, though, a Ph.D. will be preferred.
If you are wanting to finish your degree and then get a Master of Arts in Teaching, check out the alternate route to teaching information located on the USM webpage: https://www.usm.edu/graduate-programs/secondary-teacher-education.php. However, it is important to keep in mind that most people completing this type of degree usually teach on the secondary level (7th - 12th grades).
More indirectly, there are many options for someone wanting to teach or help students on a college campus. For example, at USM we have Student Support Services and Student Success Programs, both of which focus on student development and help make maneuvering through the college experience a little easier. Such skills can be taught inside or outside of the classroom.
Want to continue the conversation? Head on over to the Career Services website to make a virtual appointment.
A: In an effort to retain top talent in our state, might I suggest Career Shift and Handshake? Both databases allow you to search by city and state. You can then limit or expand the radius as appropriate. While Career Shift is more comprehensive, with Handshake you might find local employers who are specifically considering USM students to fill their positions.
Both job portals can be found on the Career Services webpage under 'Online Resources'. Career Shift requires a code, which is located in Handshake under 'Career Center' then 'Resources'.
While in Handshake, check out the 'Events' page to see when the next Career and Internship Expo will take place. For additional services, please feel free to make a virtual appointment.
And thanks for your efforts to contribute to one of our tourism state mottos which says, "Mississippi, feels like coming home".
A: There used to be a slogan that said, "Pick Enterprise. We'll pick you up." Your question reminds me of this slogan, because as a career counselor, my answer will probably come down to whether you are enterprising or not. I think of an enterprising person as one who is able to 'pick up' on opportunities.
If you have the ability to focus on 'job content' instead of 'job title', you can usually tailor a Master's degree in a counseling-related field to work for you. For example, when we think of school counseling, we automatically think of grades K-12th. However, a quick search on HigherEdJobs.com reveals that there are several positions at the college level that only require (or prefer) a Master's degree in Counseling. These jobs include: Career Counselors, Recruiters for Adult & Continuing Education, Outreach Coordinators, Behavioral/Mental Health Counselors, etc. Some of the positions require a counseling license or license eligibility, and others do not. In addition, you can usually teach as an adjunct with a Master's level of education.
In looking at traditional degree programs which transfer almost seamlessly in working with primary, secondary or postsecondary students; a general degree in counseling psychology with licensure comes to mind. Social work degrees and degrees in education also seem to translate well. However, an enterprising person with a degree in School Counseling should have plenty of options as well.
Looking for additional resources? Check out 'What Can I Do With This Major?' on the Career Services webpage under, 'Online Resources'. It will allow you to see which types of employers hire based on major. Also, feel free to make a virtual appointment for further assistance.
A: First, let me "applAuD" you on your endeavors. (A little career counselor humor).
You've asked a great question. For years, you were probably taught to keep your resume to one page. Now, I'm going to introduce you to one of the exceptions - graduate school.
Most admissions committees want to know all about your wonderful achievements from college including (but not limited to) your: Leadership, Community Involvement, Participation in Organizations, Research, Time Studying Abroad, Internships, Job Shadowing, Clinical Experience, Certifications, Professional Memberships and Employment. Therefore, unless otherwise stated, you are allowed to submit a two-page resume. Just make sure all the information is relevant (i.e. no fluff).
In thinking about the areas of Speech Pathology and Audiology in particular, it might also benefit the reader(s) to know if you were trained in using equipment specific to your industry and/or if you know how to administer certain types of testing. Have you obtained a proficiency level in American Sign Language? If so, that is yet another accolade in helping you 'tip the scales' in impressing your "AuDience" to land that spot at your dream graduate school.
Need more assistance? Feel free to email your graduate school resume to one of the Career Counselors in Career Services for a critique, and check out the resume examples in the Career Guide on our online resources page @ www.usm.edu/career-services .
A: With career fairs, it all comes down to your mindset and what you truly wish to accomplish. In your quest to become a Child Life Specialist, there are a few employers at the Virtual Career & Internship Expo who may be able to provide you with internship opportunities. Several hospitals will be there along with Youth Villages, City Year and Peace Corps. Check out the exact days of attendance (since each of the four days will host different employers), and research the employers in advance to determine which options are best suited for you.
If thinking in broader terms, you can always use the Expo to network, practice talking to employers, refine your elevator pitch, or to learn more about various jobs in your field. Also, there are advantages to being first. In the changing times we live in today, many of the employers may be attending a virtual fair for the first time. That could take a lot of the pressure off you now, and give you more confidence in the future.
So I guess when it comes to whether or not you should attend the Virtual Career & Internship Expo, my advice to you, is to just make sure your decision is 'fair'.
A: This question is for all those with expectations of securing non-academic or academic activities that pay through USM, or in layman's terms, finding employment on campus. It's my fancy way of preparing you for an answer that is twofold, but not complicated.
If you are a student looking for an on-campus job, you might start by looking on Handshake on the Career Services website. Click on 'Jobs' and then search 'On-campus' jobs. If you need further assistance, feel free to call the Career Services office or the department in which you are seeking the job. However, if you are looking for a faculty or staff position, it would be best for you to start with the job listings on USM's Human Resources website. You would then complete the application process through their HR system.
Need a little motivation? Remember that the difference between 'try' and 'triumph' is a little 'umph' (quotegarden.com), and trading your 'umph' for an 'empl ID' sounds like a natural progression to me.
A: I'm picking up a strong signal. Yes, we have communication(s).
Please refer to Handshake and Career Shift on the Career Services webpage, under 'Online Resources'. I just performed a quick search for you. I also typed the word 'remote' into the search bar just in case there were internships during the pandemic that you could be conducting from home. I only found one social media position, but never fear, we have an entire office dedicated to internships here. Contact The Center for Pathway Experiences at USM for assistance. Also, you can scroll to the bottom of this page and read my previous answer under: Internship 101? Here's the 411.
Wait, I'm getting another signal. It says, "Phone home." (Just a little ET humor for those of us who remember it, unless it has been awhile and you really do need to phone home).
A: I'm so glad you're taking the time to attach a cover letter. Cover letters usually make the job application better. But a better cover letter? Now that's just clever.
Here are a few of my tips: 1) Pull up the job description for the job you are applying and tweak your cover letter based on the qualifications being sought. Use terminology related to your field. 2) Write from a 'You' perspective. Count the number of times you started each sentence with 'I'. If you counted too many instances, go back and re-word. 3) Try not to write about experiences not listed on your resume. The reader may try to find it on your resume, and get a little confused when it's not there. 4) Strongly consider finding the reader's name and title for the inside address and salutation. Avoid the impersonal use of, 'To Whom it May Concern'. If you get stuck, try going to Career Shift on the Career Services page and looking under 'Company' and then scrolling through the 'Company Contacts'. 5) Show enthusiasm for the specified position.
Need more feedback? Check out the cover letter example and guidelines in the Career Guide, https://www.usm.edu/career-services/gallery/2020cg.pdf. After following my tips, feel free to email your cover letter to Career Services for a critique.
With a little practice, you'll learn that effective cover letter construction is a sure-fire way to help you dismantle your competition.
A: As a career counselor who answers this question a lot, I feel the need to amp it up a little. How about, 'Hunter Hacks for Getting Hired'?
Now that you have my full attention, let's get started. Most students use Indeed. Indeed is a great site. However, it's a job board without many of the bells and whistles I've grown accustom to.
If I were searching for a job, I would choose a portal based on its features but also based on my specific needs. Searching this way almost feels like a hack, because it gives you access to specific questions and makes you feel like you've stumbled across something that maybe others have not.
Therefore, my top picks for employment websites are: Career Shift (for job searches and a glimpse at inside information such as company contacts or who's hiring during times of COVID-19), LinkedIn (for networking, making connections or joining groups), Handshake (for on-campus jobs & campus events, as well as local and national jobs), USAJobs (for finding government positions), and Glassdoor (for employer reviews on everything from a company's climate to their interview questions).
All of these websites are not really limited to what I just presented. For example, Career Shift pulls from many different current resources, including Indeed; and you can search any one of these sites for information on jobs or internships. Overall though (in my opinion), each site has its own specialty areas.
Interested? Head on over to the Career Services page and click on 'Online Resources'. The code to Career Shift is located in Handshake under 'Career Center' then 'Resources'.
After all, a hunter with no game plan, is just not that 'a-moose-ing'.
A: So, you're looking for a graduate assistantship on campus, and don't know where to start. Therefore, you've come to Ask Anna in Career Services. It makes sense since Career Services is known for helping students find jobs. Also, you really can't go wrong when you network, right?
That being said, it sounds like you're about to experience a little assistantship shake up, because finding out about graduate assistantship placements is not entirely in the Career Services domain. When it comes to finding a listing of graduate assistantships on campus, the resources are not all in one place, and that can be tricky.
The good news is that Career Services does provide information on some graduate assistantship positions in the job section of Handshake. Handshake is located on our website under 'Online Resources'. However, it's worth noting that we count on individual departments to tell us about their open positions. So unfortunately, it is not always a comprehensive list.
My advice to you is to start looking for assistantships as soon as you get accepted into your graduate school program, and know that you might not be able to rely on your department or the Graduate School to tell you where those assistantships might be. Many departments do, either offer several assistantships and/or try to steer students in the right direction in obtaining them. In addition, the Graduate School provides a list of departments that commonly hire for assistantships (on their webpage). Feel free to email those departments to see if they have any availabilities. Keep in mind that you do not have to seek a position in your field of study.
By now you are probably starting to understand why we, at Career Services, are always saying, "Network, network, network." In this case, it could mean the difference between having a shipshape assistantship . . . or one that is simply shook up.
A: Ah, you keep hearing this term called Work-study, but you have no clue how to get it or if you already have it. Well, you're almost in the right place. Financial Aid would be the right place, but since you're asking Anna, I'm going to fill you in on everything I know (since I've been asked so many questions about Work-study over the years).
Let's start at the beginning. Our Career Services office does not determine Federal Work-study eligibility, FAFSA does. To find out if you are Work-study eligible, make sure you check the box on your FAFSA indicating that you are interested in being considered for Work-study, then follow up by contacting the Financial Aid office on campus to confirm your status. Here is the downside: 1) There are limited dollars allocated, 2) Funds are awarded on a first come basis and 3) The funding runs out quickly. Therefore, complete your FAFSA early. It is available each October. Also keep in mind that receiving Work-study one year does not guarantee that you will receive it the next year.
Having financial need and meeting satisfactory academic standards are two eligibility criteria for Work-study. If you are a student and are awarded Work-study at USM, you can obtain Work-study jobs 1) On campus or 2) In the community through the REACH Program (Center for Community Engagement). After you start working however, you will notice that the actual payment whether Work-study or wage, looks the same (as in you are being paid for the number of hours you work and the pay will be sent through direct deposit into your bank account).
This answers another popular question: Will Work-study be directly applied to my tuition? The answer is 'No'. Work-study is not applied to your tuition unless you take the money that you've earned and actually use it to pay for your tuition.
Lastly, you might ask, how do you find a Work-study position? Now you've come to the right place! Career Services can help you with that. On the Career Services webpage you will find 'Handshake' and 'Job Location and Development'. Check Handshake (found on the Career Services page under 'online resources'), for a listing of jobs. Here, you can usually determine if the job is designated as Work-study or wage. You can also go to the Career Services page, click on 'Job Location and Development' and then click on the list of 'Current On-Campus Jobs'. Again, starting early is key. Many jobs are posted prior to the beginning of each semester.
Now that you know how to work Work-study, how about contacting Career Services to get started on that resume?
(Special thanks to our wonderful Financial Aid office for all the invaluable knowledge they bestowed upon me).
A: Resumes: Should They Be LinkedIn . . . or Out? That is an awesome question and one that I'm sure many students want to know the answer. If you have a profile on LinkedIn, it is actually an online form of your resume. A strong profile on LinkedIn is definitely recommended. You can also upload your resume, but that may raise some privacy issues. In most instances, you are making your resume public when you upload it through your profile page. Consider first, developing a detailed networking strategy. That way, even if you upload your resume, you can make it private and send the URL to recruiters that you select. Or, you can choose not to upload it, and send your resume as an attachment to posts when you apply for specific positions. In deciding which option is best for you, remember your job chances increase when you tweak each resume for each job, while still allowing it to mirror your profile.
A: Resumes Are Like Shopping. Think of your resume as if you were buying an outfit for several special occasions. Let's say you need to go to a graduation, a birthday, and a wedding. Would you want to wear the same thing to each? In the same manner, you should select key words and phrases that 'look good' to each employer. Highlight your experiences and skill sets so that an employer sees you as the 'perfect fit' for his/her particular position. For example, maybe you are a public relations major looking for a professional job in your field. You apply to two jobs. One job is looking for someone who can respond to news media inquiries using video and audio. The other job calls for someone who can edit websites. You have experience in both areas, but your resume does not showcase your website skills in a prominent position. The second employer scans your resume and misses your website qualifications completely. What are your odds of getting an interview with the second employer? Exactly. One resume does not fit all.
A: Internship 101? Here's the 411. I really like this question a lot, because I think many students don't know who to ask about internships. Obtaining an internship (or pathway experience), is a great way to receive real-world, work experience while gaining a glimpse into your future profession. Internships typically last for a short duration, but can boost your resume and tip the scales in helping you secure a good job in the future. Some departments on campus require internships, and credit is given just like a class. Regardless, all students can benefit from internship experience, and it can be independent of your school or department. Some internships pay and others do not. To search for an internship, you can go to almost any job search and type in 'internship'. Want to increase your chances of landing an impressive internship? Check out our Online Resources, including Handshake and Career Shift. You can also plan to attend one of our upcoming Career Events (listed above) in the fall or spring. For additional information and individual guidance, contact The Center for Pathway Experiences at USM pathways@usm.edu.
PEER CAREER AMBASSADOR APPLICATION for spring 2024!
Email: CareerServicesFREEMississippi
To connect to the College Diversity Network