Adult ADHD Evaluations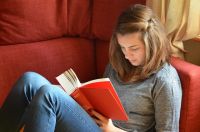 Attention-Deficit/Hyperactivity Disorder (ADHD) is a pattern of persistent inattention and/or hyperactivity-impulsivity, beginning during childhood, that causes significant impairment in multiple contexts of an individual's life (American Psychiatric Association, 2013). Among adults with ADHD, impairment is most commonly seen in academic and occupational settings. Symptoms may also affect relationships. The core symptoms of ADHD include:
Difficulty sustaining attention
Hyperactivity
Impulsivity
The Community Counseling and Assessment Clinic provides specialized diagnostic evaluations for adults (18+) who suspect they might have ADHD. If you suspect you may have ADHD and are interested in an evaluation, call the clinic at 601.266.4601.
Diagnosing ADHD in Adults
By definition, ADHD begins during childhood and is not something one can develop later in life. This means that a diagnosis of ADHD during adulthood requires evidence of the disorder earlier in life. One of the challenges in diagnosing ADHD in adults is that many of the symptoms are fairly common among persons without ADHD. Most of us have periods of time when we feel restless, have difficulty concentrating, or find it challenging to stay on task. In ADHD, these symptoms are more than minor deficits; they cause significant impairment in academic, occupational, and/or social functioning. In addition, some symptoms of ADHD are common in other mental health problems (e.g., mood disorders, anxiety disorders, or substance abuse). Thus, a diagnosis of ADHD requires that competing explanations for symptoms are ruled out.
A client's first visit to the Community Counseling and Assessment Clinic begins with an initial assessment interview required to assess one's needs and make sure we can meet them. Persons seeking an ADHD evaluation will then be assigned an examiner who will contact them to set up the ADHD evaluation. The ADHD evaluation starts with an extended diagnostic interview focusing on their developmental and health history, childhood behavior problems, social history, current mental health status, and academic and occupational history. The client will also be asked to complete a number of brief questionnaires, provide school records, and obtain information from a close friend or significant other and at least one family member who knew the client during childhood. Psychological tests will then be administered.
The fee for an adult ADHD evaluation is $175.
For Southern Miss Students
At the University of Southern Mississippi, students diagnosed with ADHD are eligible to receive academic support services through the Office for Disability of Accommodations (ODA). We work closely with the ODA to provide documentation for students who meet diagnostic criteria for ADHD.
Southern Miss students can receive adult ADHD evaluations at a reduced rate of $125.