Get ready to live Southern Miss!
We are excited that you want to make The University of Southern Mississippi Hattiesburg campus your home away from home! The Department of Housing and Residence Life at Southern Miss offers a convenient and safe place for students to live while making the most of their social and academic lives. The department is made up of 12 residence halls, 1 apartment complex, 10 sorority houses, and 10 fraternity houses, for an overall on-campus population of more than 3,000 students!
---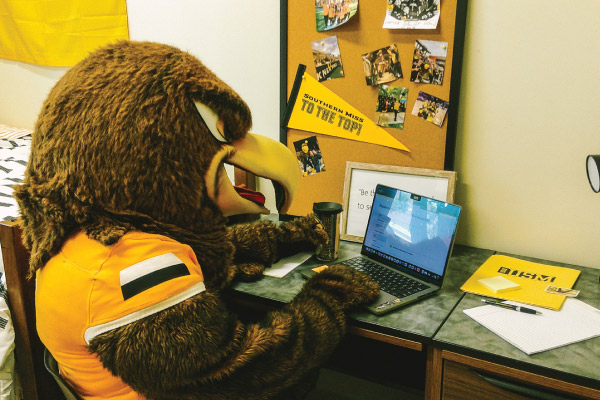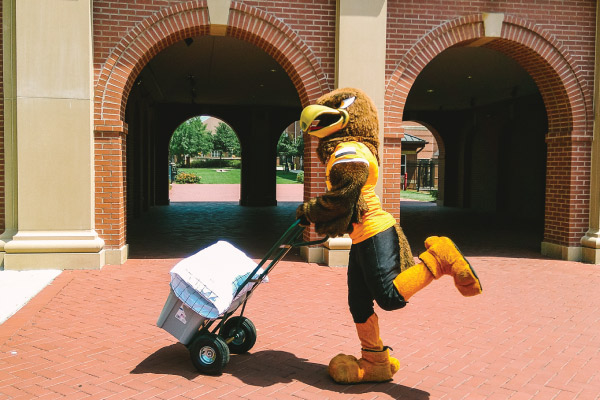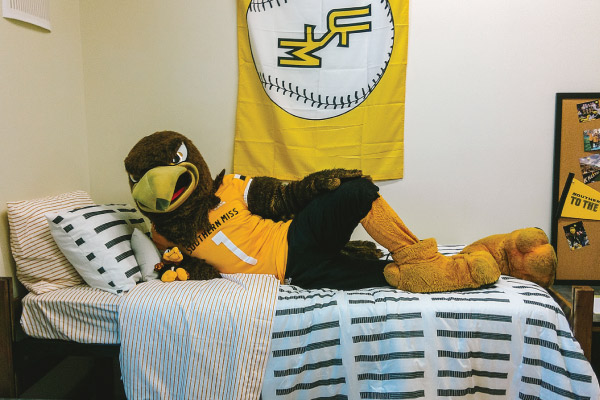 Getting Started: The Housing Application
First of all, congrats on being accepted to the University of Southern Mississippi! As an incoming freshman, you are required to live on campus your first year at Southern Miss, unless you meet any of the exemptions, which you can find in the Housing Portal. With this requirement in mind, all freshman will be placed in housing, but we strongly recommend you submit your Housing Application as soon as possible. The sooner it is completed, the earlier you get to go through the room selection process that occurs in the spring, which means a better chance of being able to choose what building you'd prefer to live in.
Below is information pertaining to the freshman application process, so please review these steps carefully!
Step 1 - Apply and get accepted to Southern Miss
In order for you to access the Housing Portal and apply for Southern Miss housing, you must be accepted by admissions. From here, you'll receive your student ID and create a password to be able to log into SOAR and the Housing Portal.
Step 2 - Log into the Housing Portal and apply for housing
Once you've received your student ID and your password has been created, you can log into the Housing Portal using the same credentials. After you log in, you'll want to select "Application Portal" under the Applications and Assignments tile, and then select "Fall 2024 - Spring 2025 Housing Application."
Step 3 - Fill out the Housing Application
You'll need to read and fill out the information required from you. This should take you about 10 - 15 minutes to complete.
Step 4 - Read and sign the Housing Contract
Once you've completed step 3, you'll need to read the Housing Contract, virtually sign it, and submit. If you are under the age of 18 at the time of applying, a parent will need to read and sign the parent contract.
Step 5 - Pay the Housing Application Fee
Now that you've filled out the Housing Application and signed the Housing Contract, you'll need to pay the application fee in order for the application to be completed and submitted.
Important Dates
October 1st: The Housing Application becomes available online (this date will never change from year to year)
October 1st - March 1st: This is the priority window and the application fee is $75
March 2nd and on: Once it's past the priority window, the application fee goes up to $150
Please Note: The Housing Application does not have a set close date, but again we advise you to complete it as soon as possible.
---
Now that you've submitted your Housing Application, the first task is complete! The room selection process will begin in May, so please continue to check back to this page for further information when it becomes available. We also advise to start checking your USM email regularly so you don't miss important housing related emails. In the meantime, you can check out the housing options we offer by clicking here.
Finding a Roommate
Now that you've completed your Housing Application and are waiting for the room selection process to begin, you can start thinking about who you'd like to have as a roommate! There are a few ways you can proceed with finding a roommate, and below is some information about those options and processes.
Option 1 - Roommate Connection
The roommate connection process will become available from December 1st, 2023 to April 30th, 2024 in the Housing Portal. This process allows you to connect with other incoming freshman who are looking for a roommate for the Fall 2024 - Spring 2025 academic year. You'll create a profile and fill out a questionnaire and once completed, others can view your survey and you can view others who have filled it out. You will be able to initiate communication with other freshman students through their USM email, so please make sure you are checking yours to see who is reaching out to you. Once you've paired up with someone in the roommate connection process, you can deactivate your account so you don't continue to receive emails from other students.
Option 2 - Meet a potential roommate at Black and Gold Days or already know someone
Black and Gold Days are for accepted students, and a great way to meet a potential roommate in person! If trying to find a roommate online is challenging, this is a great alternative. You may also already know someone from your hometown that is also attending USM, and that can be another option for you as well to pair up with a roommate.
Option 3 - Random Roommate
If you filled out the roommate questionnaire and attended a Black and Gold Day, but still have not found a roommate, don't worry! Other residents going through the room selection process are able to view what beds are still available and may select the room you booked. If your room still has no assigned roommate, Housing may place someone in that empty bed as well.
Roommate Requests
If you've found a roommate with option 1 or 2, or are attending Southern Miss with a roommate already in mind, you can proceed with submitting a roommate request in the Housing Portal! Both of you will need to submit a roommate request so Housing staff know that you both want to live in the same room. Once the room selection process begins, whoever has the earlier date and time to pick the room will be able to select the room and pull that roommate in with them. The roommate who is being pulled into the room must go into the Housing Portal to accept this in order for the process to be completed.
Please Note: In order for the roommate request to be processed, both of you must have completed a housing application. It will not work if only one of you has applied.
Honors/Luckyday/ACES Students
If you are a student who has been accepted into the Honors College, Luckyday, or ACES LLC, you are required to live with another student in that community. Designated residence halls are reserved for these programs, and further information will be shared via email. In the meantime, you can learn more about each program by clicking here.
Questions?
If you have questions about the housing application or roommate selection process, you can email us at reslifeFREEMississippi or call 601.266.4783 Monday - Friday from 8:00 a.m. - 5:00 p.m. and we will be happy to assist you!
---
Important Information