Marine Education Center
The Marine Education Center (MEC) at the University of Southern Mississippi's Cedar Point site in Ocean Springs, Mississippi, serves as the education and outreach arm of the School of Ocean Science and Engineering.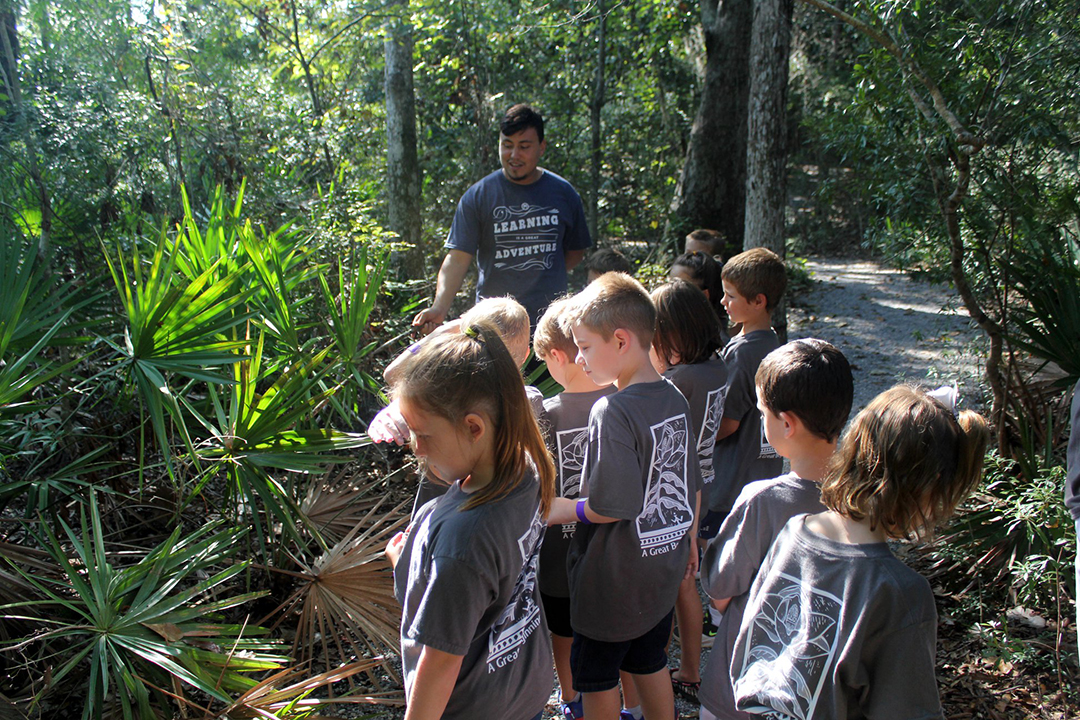 Innovative Field-Based Educational Experience
The center promotes understanding of coastal and marine science within the public sector and provides the tools coastal residents can use to become more effective stewards and advocates for the Gulf of Mexico through innovative, field-based educational experiences. A visit to the Marine Education Center takes visitors through different coastal habitats including the sensitive transition from forested bayhead to tidal marsh as seen from the pedestrian suspension bridge on campus.
Our Programs
MEC programs reflect coastal science research conducted within the Gulf of Mexico and provide participants with a better understanding of the Gulf. Teachers bring their students to the MEC for an outdoor, immersive program knowing the experience can have a profound impact on a young person's life, sparking an interest in a STEM career.
Summer Camp Registration NOW OPEN!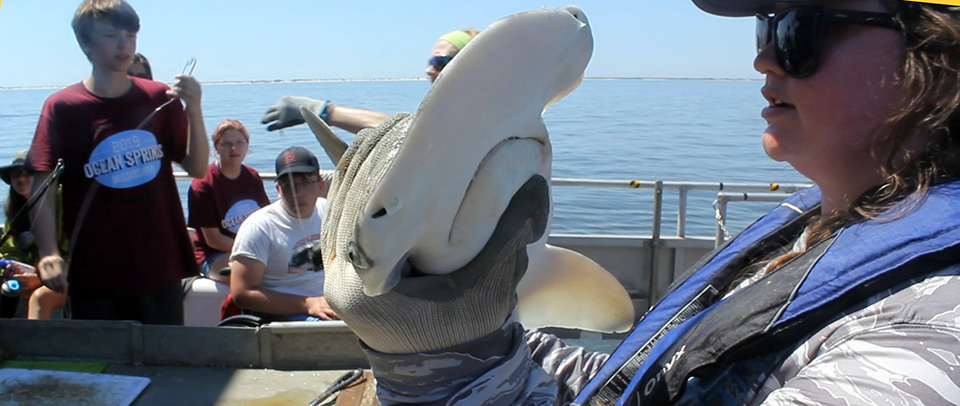 Summer Camps at the Marine Education Center offer an adventure in learning on the Mississippi Gulf Coast each year. Week-long camps are available for rising 1st - 12th graders. Sea Camp for 1st - 6th graders is back in its 35th year with the "Ultimate Sea-vivor" theme, Shark Fest will venture out into the Gulf of Mexico for an elasmobranch expedition, Angler Camp will catch some fishy facts this summer, and the new in 2022 camp, Island Adventure, will take campers on a learning expedition across coastal Mississippi! Information below in Camps menu.
10K
Stem students from Minnesota to Mississippi
100
Acres of outdoor and floating classrooms
1
Suspension bridge with treetop views of coastal marshes