Virtual Fair
Welcome to the USM Army ROTC Golden Eagle Battalion! Today, our Enrollment & Scholarship Officer, Mr. Chuck S. Mitchell, will answer some of your questions about Army ROTC.

Meet your Enrollment & Scholarship Officer
Mr. Chuck S. Mitchell
Mr. Chuck Mitchell is a native of Fairview Park, Ohio and is currently a resident of Oak Gove, Miss. Mr. Mitchell served more than 22 years of active service in numerous types of infantry units, to include airborne, motorized, and mechanized.
West Point with a Bachelor of Science degree in Electrical Engineering (Micro Circuit Material Design)
Master of Science degree in Operations Research from the School of Industrial Engineering at Georgia Tech. (2007)
He has also earned a Management of Technology Certificate.
His military education includes the Infantry Officer Basic and Advanced Courses, Airborne School, Ranger School, Advanced Airborne School, Infantry Mortar Platoon Course, Jungle Warfare Course, Northern Warfare Course, the Combined Arms Services and Staff School, the Command and General Staff College, Army Strategist Identifier, School of Cadet Command, and Faculty Development Course.
He served as the Airborne Rifle Platoon Leader, Airborne Mortar Platoon Leader, Company Executive Officer, Battalion Logistical Officer, Troop Commander, Assistant Professor of Industrial Engineering, Division Operations Officer, Battalion Executive Officer, Task Force Senior Analyst, Deputy Senior Task Force Observer Controller, Chief of Operations, and Professor of Military Science and Leadership. He participated in the Cold War, Operations Just Cause, Operation Desert Shield, and Operation Desert Storm. He retired in 2009 with the rank of Lieutenant Colonel.

Take the Next Steps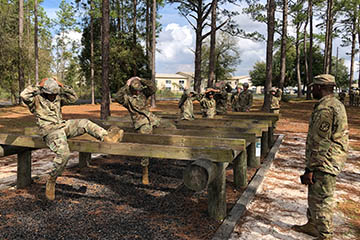 Try out the Program
Enroll in MS 101 for the Fall Semester and try out Army ROTC with no commitment. Then work toward contracting.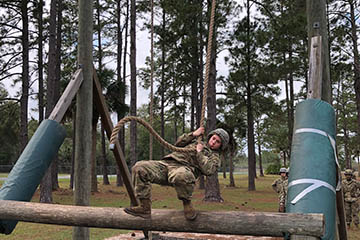 Commit to the Program
When fully qualified and 6 semesters or less from graduation, contract with Army ROTC.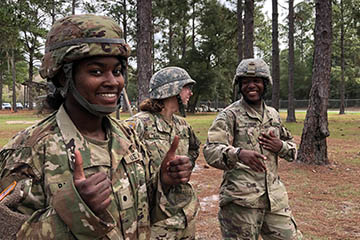 Finish the Program
Graduate with a degree and a minor in Military Science and Leadership. Begin your career as a full time or part time officer in the Army.
---