USM Theatre Presents Award-Winning Play Is God Is Written by USM Alumna
Fri, 09/22/2023 - 09:29am | By: Caroline Neese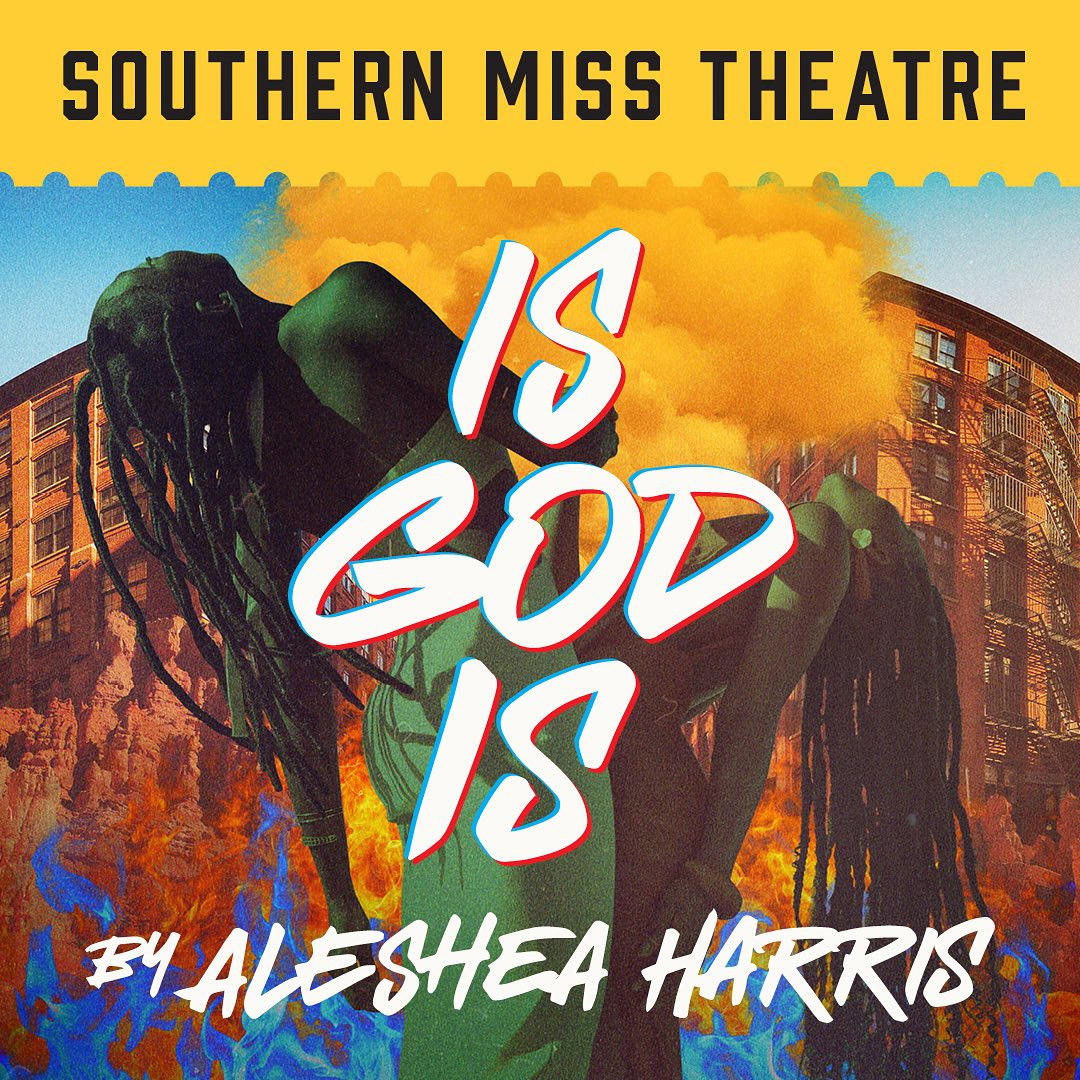 The University of Southern Mississippi (USM)'s Theatre program presents Is God Is. Written by Pulitzer-Prize finalist and Southern Miss Alumna Aleshea Harris, Is God Is follows twin sisters fueled by revenge on an epic quest from the Dirty South to the California desert in search of their father.
The show, sponsored by Partners for the Arts, opens Thursday, September 28 at 7:30 p.m. in the Gilbert F. Hartwig Theatre on the Hattiesburg campus. Production continues on September 29 at 7:30 p.m. and concludes on October 1 with a matinée at 2 p.m. and a performance at 7:30 p.m.. Tickets are $18 for general admission, $15 seniors, military, faculty, and staff, and $8 for students. The show is recommended for audiences ages 18 years or older.
Is God Is, written by Pulitzer-Prize finalist and Southern Miss Alumna Aleshea Harris, collides the ancient, the modern, the tragic, the Spaghetti Western, hip-hop, and Afropunk as it explores themes of deviant morality, familial dysfunction, being a Black woman, and patricide.
Is God Is first premiered off-Broadway in 2018 to much acclaim, receiving 3 Obie Awards, including the award for Playwriting for Harris. Harris would beat out nearly 2,000 plays up for consideration when Is God Is won the American Playwriting Foundation's Relentless Award in 2016. This prize afforded Harris funding to have stage readings nationwide and abroad.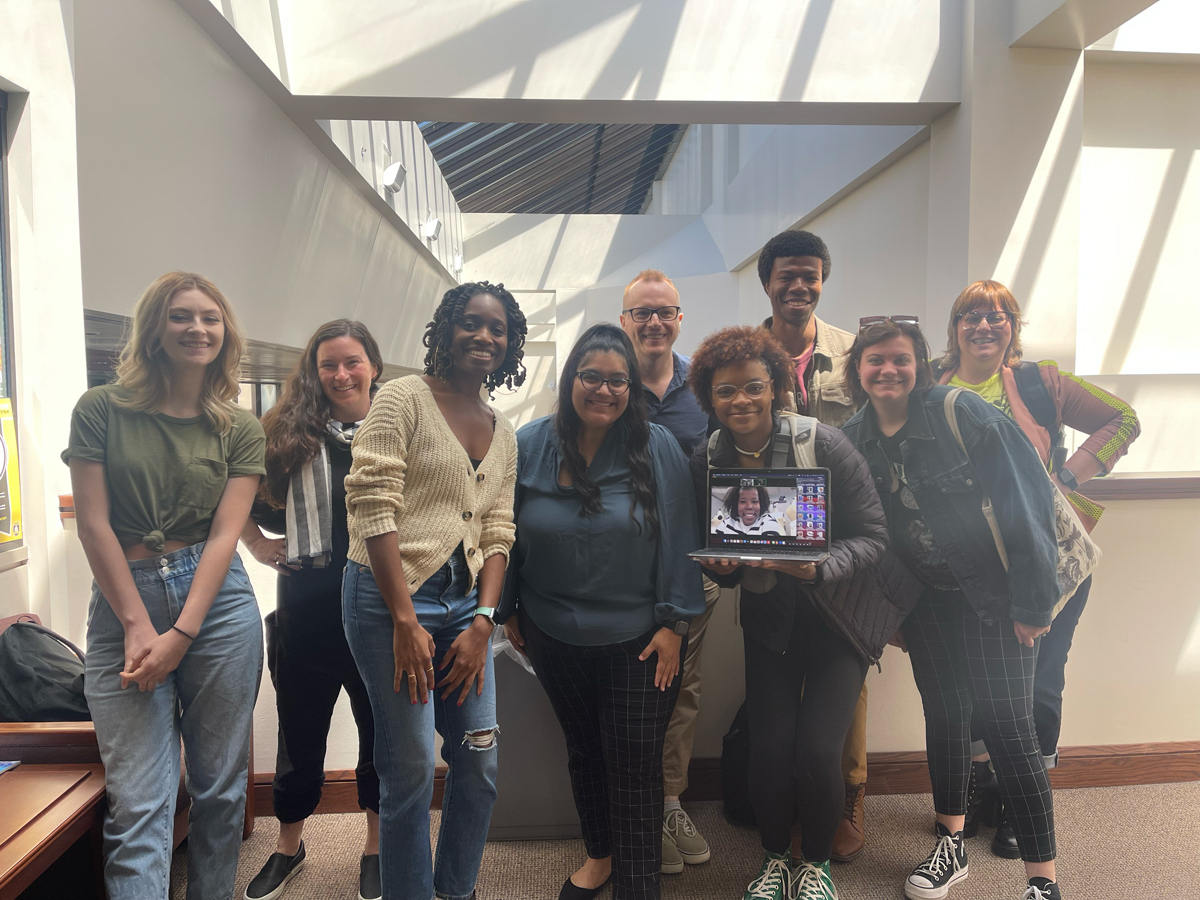 Harris' accomplishments come full circle as the Southern Miss Theatre program presents her play on a Southern Miss stage. Harris visited the USM Hattiesburg campus in Spring 2023 to meet with the creative team behind the upcoming production.
The play's director, Mia Taylor, anticipates the production's eclectic style and universal themes will transcend audiences.
"This show is for everyone," said Taylor. "Those who like the old and those who like the new. This production cleanses and expands all traditional tropes of violent Greek tragedy, and action-packed spaghetti westerns."
The production team also welcomes back Southern Miss Theatre alumna Jerrilyn Lannier-Duckworth, who serves as the costume and makeup designer for the production. Lannier-Duckworth is a professional costume, hair, and makeup designer and founder of the consulting company Bridging the Gap: A Look at African American Hair and Makeup for the Stage.
While working on Is God Is, Lannier-Duckworth has provided training sessions and consultations for a design curriculum directed for, by, and with students of color.
Taylor notes that this production of Is God Is celebrates Southern Miss student talent, past and present.
"Collaborating with fellow theatre artists on this awesome story has been the most riveting work I've done in theatre," said Taylor.
Noell Prince, who is playing the role of Anaia, highlights the many elements that go into the production of a show like this.
"There are so many incredible elements for this show including captivating sound design, amazing set designs, and awesome stage combat," said Prince. "This is definitely a show you're not going to want to miss!"
Purchase tickets at the Southern Miss Ticket Office.