Pre-Dental Hygiene
As you become dental hygienist, under the supervision of dentists, you'll examine patients and provide preventative oral care treatment plans to prevent diseases like gum disease, tooth decay and gingivitis. You'll become a healthcare professional licensed to provide oral health services such as teeth cleaning, plaque removal, and oral hygiene education.
CurriculumSchedule an Appointment
Why Consider Dental Hygiene?
Dental Hygiene is a gratifying career for those who are attentive to detail, good with their hands, and interested in other people's health, as you'll study the relationship between diseases of the mouth and the rest of the body.
According to the U.S. Bureau of Labor Statistics, employment of dental hygienists is projected to grow 6 percent from 2019 to 2029, faster than the average for all occupations.
Dental Hygienist

Dental Laboratory Technicians
Health Educator

Dental Hygiene Instructor
Private Dental Practices

University Clinics
Orthodontic Clinics

Government Agencies

Dental Supply Companies
Community Clinics

Non-profit Organizations
Explore: Pre-Dental Hygiene Pathways
Become a student at USM and obtain the necessary requirements to apply to dental hygiene programs, with the guidance of our pathways expert!
In Mississippi, there are two primary pathways for dental hygiene, each with their own benefits.
USM/UMMC (B.S.): Choose this pathway and after 2 years after completing the prerequisite coursework at USM, you can enter into The University of Mississippi Medical Center (UMMC)'s Bachelor's Degree program in dental hygiene for the other 2 years.
USM/PRCC (A.S.): You may choose to attend a junior or community college and receive an associate degree in dental hygiene. The closest community college offering such a program is Pearl River Community College (PRCC) at their Hattiesburg campus. This allows you to begin working in their field earlier and generally requires fewer prerequisites, but with a limited academic background.
Navigating the Application Process
Beginning early with the application process allows students to structure an academic plan of study. Dental Hygiene programs do not admit based on course prerequisites and GPA alone. Most programs also have a series of additional requirements, including submitted ACT scores, a submitted resume, shadowing hours completed (and verified) by a dental hygienist or dentist, possible dexterity tests, and other requirements not listed.
We encourage you to contact our pathways expert to support you in your professional development endeavors.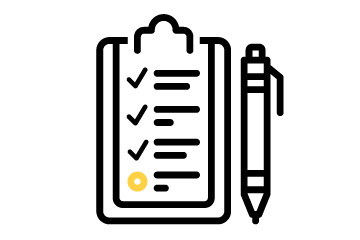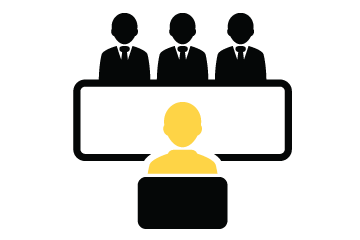 Practice Your Interview Skills
What Should I Major In?
Even if you plan to apply to a dental hygiene program after taking only the courses required for admission, you must declare an academic major at USM. Explore related majors:
Not interested in the sciences? Explore Schools that have compatible majors, so you pursue a degree that fits your abilities and passions!