Title IX at The University of Southern Mississippi
Overview of Title IX
USM complies with applicable state and federal regulations, including Title IX of the Education Amendments of 1972 (Title IX), which prohibits sex discrimination in any education program or activity receiving federal funding. USM will not tolerate discrimination and sexual misconduct and has provided a way to report these incidents through the Title IX Office.
The University of Southern Mississippi's Title IX Office has three primary functions. The Office:
1. Responds to allegations of harassment or discrimination based on a person's sex, gender, gender identity, sexual orientation, or
pregnancy and parenting status.
2. Implements and oversees the University's Sexual Harassment Policy and Grievance Procedure.
3. Coordinating the University's implementation of supportive measures.
The Title IX coordinator oversees the College's response to reports and complaints that involve possible sex discrimination in order to:
monitor outcomes
identify and address any patterns and
assess effects on the campus climate
Through the Title IX Coordinator's efforts, the University can more effectively address issues that affect the wider University community.
A student should contact the Title IX Coordinator in order to:
seek information or training about student's rights and courses of action available to resolve reports or complaints that involve potential sex discrimination including sexual misconduct;
file a complaint or make a report of sex discrimination, including sexual misconduct;
notify the University of an incident or policy or procedure that may raise potential Title IX concerns;
get information about available resources (including confidential resources) and support services relating to sex discrimination, including sexual misconduct;
and ask questions about the University's policies and procedures related to sex discrimination, including sexual misconduct.
The University's Title IX Coordinator is: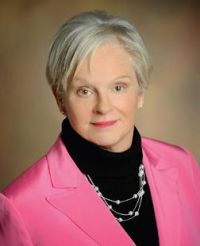 Rebecca Malley, PhD Cook Library (LIB) Room 129 118 College Drive #5079 Hattiesburg, MS 39406 Phone: 601.266.6804 Email:
rebecca.malleyFREEMississippi
The University's Deputy Coordinator is:
Cristin Reynolds Cook Library (LIB) Room 129 118 College Drive #5079 Hattiesburg, MS 39406 Phone: 601.266.4671 Email:
cristin.reynoldsFREEMississippi
The Coordinators are at the Hattiesburg location most of the time; they come to the Gulf Park campus weekly or by appointment. Please call the Hattiesburg campus first if you would like to find out more about when they will be at the Gulf Park campus or to set up a meeting with them at that location. If they are at the Gulf Park campus, please call 228.214.3363, and their office is in Hardy Hall 332.
Unless designated as a confidential resource (for example, counseling center therapists), all University employees must report incidents of possible sexual misconduct to the Title IX Coordinator or Deputy Title IX Coordinator. Additionally, employees designated as Campus Security Authorities must also report possible sexual misconduct to the University Police.
To immediately report sexual misconduct, fill out a complaint form.
Learn More About Title IX
It's On Us
Select the icon below to find out more about Southern Miss SGA's annual It's On Us: Week of Action.
Find out more about the national It's On Us campaign.
Get Title IX To Speak To Your Group!
Please request in-person training by filling out the Title IX Training Request Form.
Use the iSouthern Miss App to Get Help
You can find information on who to contact under Help. For information on downloading the app, view the iTech iSouthernMS Mobile app page.
Contact Information
Sexual Misconduct
Title IX Office
Dr. Rebecca N. Malley, Title IX Coordinator
118 College Drive #5079
Cook Library (LIB) Room 129
Hattiesburg, MS 39406
Phone:
601.266.6804/266.4466
Email:
titleixFREEMississippi
NOTICE: If you have difficulty accessing any portions of this website with adaptive technology or because of a disability, please contact the Office of the Title IX Coordinator at 601.266.6804 or by email at
titleixFREEMississippi
.