School of Accountancy
Accounting: The Language of Business
Accounting is the measurement, processing and communication of financial information. Other aspects of accounting include tax compliance and planning, providing assurance on financial statements and IT systems, advising on technology and IT issues, designing and implementing business processes, and assisting in mergers and acquisitions. The School of Accountancy offers programs designed to prepare graduates for the challenges and opportunities that await them after graduation, including how to use innovative technologies to address these challenges and opportunities. Our programs provide a comprehensive education in accounting principles and business fundamentals. An accounting degree from Southern Miss will provide you with many career options given the breadth and scope of knowledge acquired.


While at Southern Miss, accounting students can complete an internship, participate in our chapter of Beta Alpha Psi and the Center for the Public Trust, participate in many professional development opportunities delivered by accounting and business professionals, and ultimately sit for the nationally administrated Certified Public Accountant (CPA) Examination or other accounting related professional exams. In addition, our School of Accountancy takes pride in holding separate accounting accreditation by AACSB International, placing our program among only 1% of schools worldwide offering a degree in business that hold separate AACSB accounting accreditation.
Meet our faculty Plan your visitGiving
Our Programs
We strive to provide our students with curriculum parallel to situations they will face in the corporate world.
The School of Accountancy is separately accredited by the Association to Advance Collegiate Schools of Business (AACSB). One percent (1%) of accounting programs worldwide have earned the honor of separate AACSB International accounting accreditation.
Meet Our Exceptional Accounting Faculty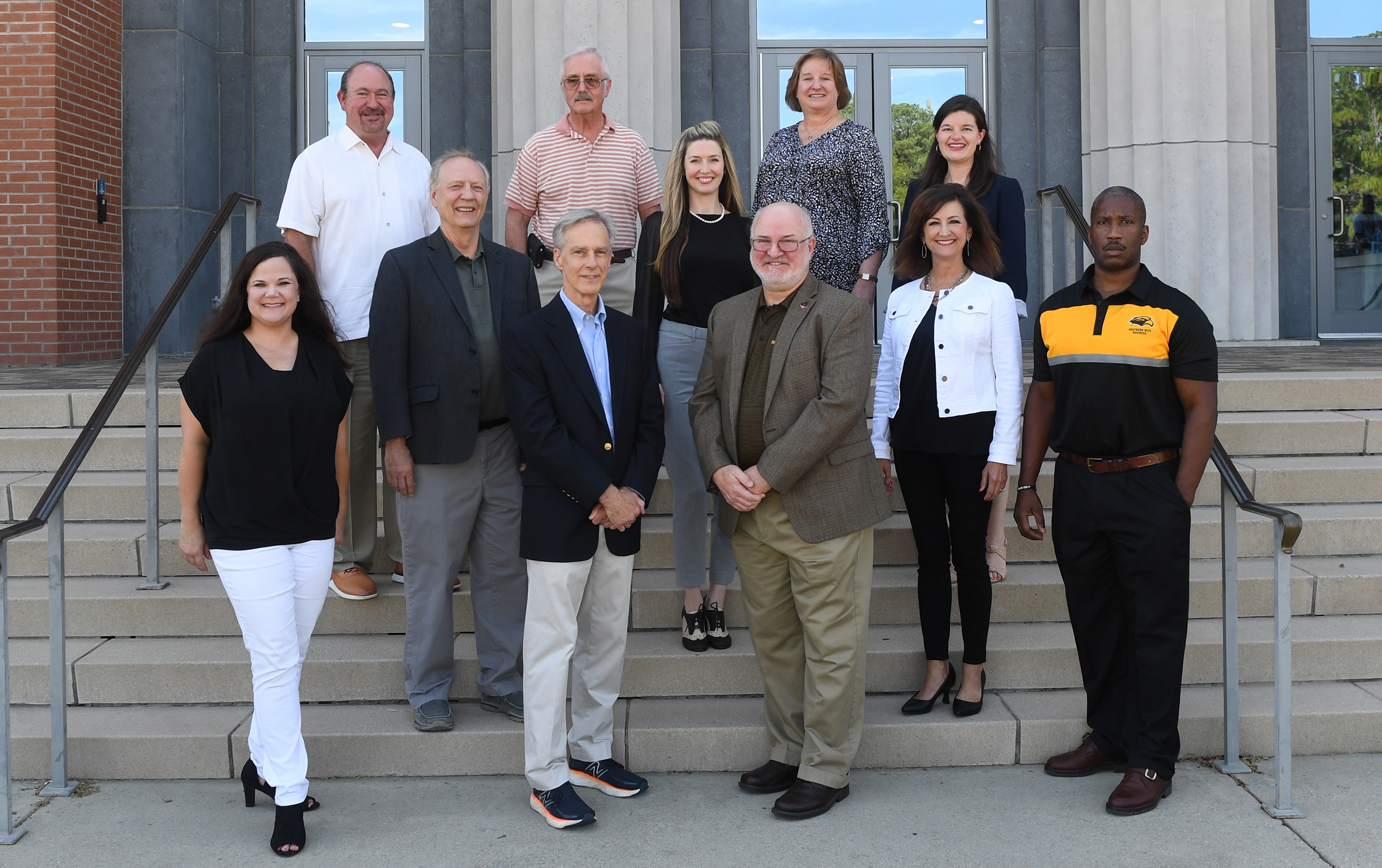 Our School of Accountancy faculty bringing a wealth of both teaching and industry experience to the classroom. Our dedicated team of educators is committed to providing students with a comprehensive and practical education that bridges the gap between theory and real-world application. With years of experience in various sectors of the accounting profession, our faculty members enrich the learning journey by sharing their insights and expertise.
30
hours to a Master of Professional Accountancy degree
100%
placement of Master of Professional Accountancy graduates
2/3
of 2017-18 undergraduates obtained a position, entered the military or entered graduate school