Common Questions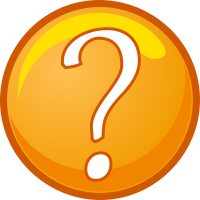 Here are some of the more common questions we are asked at the Clinic:
Where are you located?
We are located in Owings-McQuagge Hall on the University of Southern Mississippi's Hattiesburg campus. You can find directions here. Persons not affiliated with the university can find information on visitor parking here.
Who are your counselors?
All services at the Clinic are provided by graduate students in the Counseling Psychology Program at the University of Southern Mississippi. Counselors are directly supervised by faculty in the Department of Psychology, all of whom are licensed psychologists or working toward licensure.
Does something have to be wrong with me before I seek services?
No! We work with people for many reasons: to improve relationships, to make better adjustments to life's demands, to foster personal enrichment - to name a few. Persons seeking services do not necessarily have something "wrong." Many simply desire to improve their current situations.
What are you doing to protect my confidentiality?
Maintaining the privacy and confidentiality of our clients is important to us, and every effort will be made to keep counseling and assessment strictly confidential. The Health Insurance Portability and Privacy Act of 1996 gives clients certain rights with regard to the privacy of their information (see notice_of_privacy_practices.pdf). In most cases, we will only release information about a client's evaluation or treatment to others with a written authorization to do so that meets certain legal requirements. The few situations in which no authorization is required include:
We may share client information with clinic staff for the purpose of training and coordinating client care. Clinic staff have received training about protecting client privacy and have agreed not to disclose information except as authorized.
We may share client information as necessary for administrative purposes (e.g., scheduling, billing, quality assurance).
We may share client information when faced with an ethical or legal situation requiring us to do so (see Limits to Confidentiality below).
Are there limits to confidentiality?
There are some situations where we may be required or permitted to disclose client information without authorization. These situations are not common and include:
If a client has a medical emergency at the Clinic, their identity may be disclosed to medical personnel as necessary.
If clinic staff have knowledge, evidence, or reasonable concern regarding the abuse or neglect of a child, elderly person, or otherwise vulnerable person, we may be required to file a report with the appropriate state agency, typically the Department of Health and Human Services.
If a client communicates an explicit threat of serious physical harm against another person and has the apparent intent and ability to carry out such a threat, we may take protective actions (e.g., alerting law enforcement, notifying the person against whom the threat has been made, and/or seeing hospitalization for the client).
If we believe that there is a high risk that a client will physically harm himself or herself, we may take protective actions (e.g., alerting law enforcement, seeking hospitalization for the client).
In some circumstances, a court may order the clinic to disclose information about a client. We may also be required to provide information about court-ordered evaluations or counseling. Any clients currently involved in or considering litigation, should be aware of this risk and consult an attorney.
If a client files a complaint or lawsuit against the clinic or its staff, we may disclose relevant information in order to defend ourselves.
If any of these situations were to arise, we would make every effort to fully discuss it with you before taking action and would limit our disclosure of confidential information to what is necessary.
How long do counseling sessions usually last?
Counseling sessions generally last 45-50 minutes. We make every effort to stay on schedule by beginning and ending sessions on time.
What do I need to know about payment options?
Fees for counseling services are based on a sliding scale based on income. Fees for assessment services and some of the specialty programs are fixed but kept as low as possible.

Payment is due at the time of service and must be made by cash or check. As a training clinic, we are not able to bill insurance.
What is the cancellation policy?
If you will be unable to attend a scheduled session, we ask that you call our office to cancel your appointment at least 24 hours in advance. Please be advised that you may be charged for the session if you do not provide sufficient notice.
What do I do if I have an emergency?
We do not have the resources to provide emergency services or walk-in appointments at the Clinic. Please refer to our emergency resources page for information on who to contact in the event of an emergency.