Common Questions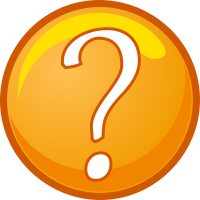 Here are some of the more common questions we are asked at the Clinic:
Where are you located?
We are located in Owings-McQuagge Hall on the University of Southern Mississippi's Hattiesburg campus. You can find directions here. Persons not affiliated with the university can find information on visitor parking here.
Who are your counselors?
All services at the Clinic are provided by graduate students in the Counseling Psychology Program at the University of Southern Mississippi. Counselors are directly supervised by faculty in the Department of Psychology, all of whom are licensed psychologists or working toward licensure.
Does something have to be wrong with me before I seek services?
No! We work with people for many reasons: to improve relationships, to make better adjustments to life's demands, to foster personal enrichment - to name a few. Persons seeking services do not necessarily have something "wrong." Many simply desire to improve their current situations.
What do I need to know about payment options?
Fees for counseling services are based on a sliding scale based on income. Fees for assessment services and some of the specialty programs are fixed but kept as low as possible.
Payment is due at the time of service and must be made by cash or check. As a training clinic, we are not able to bill insurance.
What do I do if I have an emergency?
We do not have the resources to provide emergency services or walk-in appointments at the Clinic. Please refer to our emergency resources page for information on who to contact in the event of an emergency.