Master of Education Degree in Dyslexia Therapy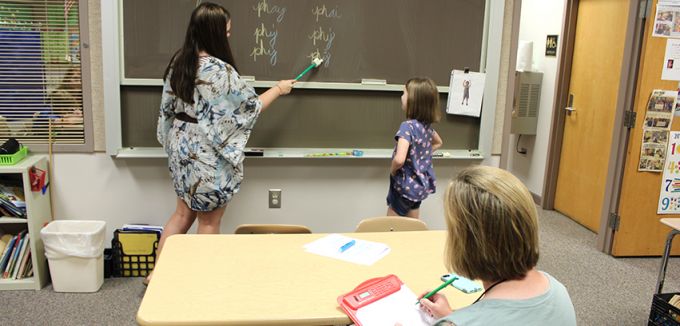 Thank you for your interest in the Master of Education degree in Dyslexia Therapy at The University of Southern Mississippi. We invite you to learn more about the program as well as the application process here. Should you have any questions, please contact the DuBard School at 601.266.5223.
Not seeing all of the information that you're looking for below? Visit our Frequently Asked Questions page for more information.
About the Program:
In development for over four years, this innovative program is the first such degree offered by a Mississippi public university. As school administrators, teachers, therapists and the general public are becoming more aware of students with reading difficulties and the academic challenges they face, the need for extensive and specialized professional development becomes more obvious.
The program began in May 2014. New cohorts begin each summer.
It is a 30-semester-hour master's degree program, including the practicum component.
The program will result in a Master of Education degree.
The methodology taught is the scientifically based DuBard Association Method

® which is Orton-Gillingham based in content and principles of instruction.

Those eligible for admission will have a teaching license and/or a bachelor's degree in education, speech and hearing sciences, or a related field.
The program is a collaboration between the School of Education and the DuBard School for Language Disorders in the School of Speech and Hearing Sciences.
The DuBard School Professional Development program has been accredited by the International Multisensory Structured Language Education Council (IMSLEC) since 1998 and was one of the first four nationally accredited programs for multisensory structured language education (MSLE). Therefore, the master's degree program is accredited by IMSLEC (www.imslec.org).
The DuBard School Professional Development program and the Master's degree program are also accredited by the International Dyslexia Association (IDA) for meeting their Knowledge and Practice Standards for Teachers of Reading (www.interdys.org).
The degree program is delivered in a hybrid format including on-campus instruction during part of two summers, online courses, three weekends (Friday evening and Saturday) in the fall and spring, and a supervised practicum experience.
The practicum may be completed on the Southern Miss campus and at other sites such as the graduate student's work site. Supervision will be live and/or by virtual technology.
All instructors are highly qualified and hold a Ph.D., Ed.D., CALT-QI (Certified Academic Language Therapist, Qualified Instructor), or combinations of these credentials, therefore are experts in dyslexia. In addition, they hold credentials in literacy, communication disorders, learning disabilities, related disorders, elementary education, special education and school administration.
Graduates will be eligible for the MDE Educator Licensure endorsement #203 for dyslexia therapy.
Graduates will be eligible to sit for the Alliance for Accreditation and Certification national exam which, when successfully completed, will lead to eligibility for the Certified Academic Language Therapist (CALT) national credential and membership in the Academic Language Therapy Association (ALTA) (www.altaread.org).
Applications are available online at the Graduate School website.
About the Application Process:
Applications are typically due by April 1 for the following school year, but interested individuals are encouraged to apply early, as space and scholarships are limited. Applications are available online at the Graduate School website.
Applicants will need:
Official transcripts from all colleges and universities attended
Official reports of test scores (GRE or Praxis I & II)
Three letters of recommendation. Letters of recommendation will be submitted through the Southern Miss graduate school website, through which the recommender will complete a form and upload the letter of recommendation.
Application fee ($50)
Letter of intent stating your professional goals, your reasons for pursuing this degree, and how attainment of this degree would help meet those goals. This will be used as a writing sample.
Professional vita (resume)
Copy of all current teaching licenses (if applicable)
For more information or if you have additional questions, contact the School of Education at 601.266.6987 or Alison Webster at 601.266.5223 or alison.webster@usm.edu.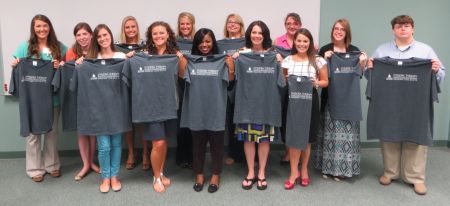 The 2014-15 Inaugural Class

Updated June 2015