Advisement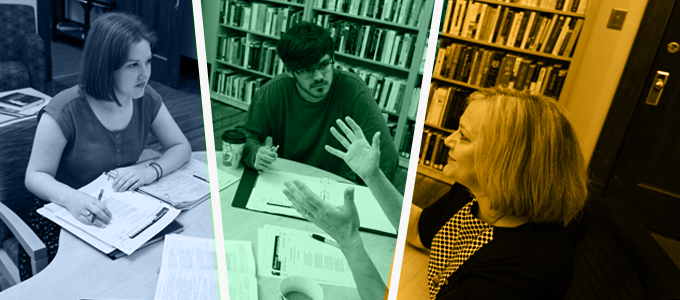 What is Honors Advisement?
One of the major benefits of Honors College membership is the careful attention and guidance provided to Honors Scholars. Honors College advisers will assist you by:
Guiding course selection;
Discussing AP, IB and transfer credit;
Exploring class availability and options when scheduling difficulties arise;
Helping you formulate a plan for your research/thesis project (including adviser selection, appropriate timelines for completion, and trouble-shooting when difficulties arise);
Connecting you with resources on the Southern Miss campus and in the community;
Providing guidance with regard to plans for graduate/law/medical/professional school and/or careers;
Guiding you through academic or other difficulties;
Celebrating your achievements with you.
Note that Advisement in Honors supplements (but does not replace) advisement within a student's major program.
Advising Information/Policies
Honors College students are required to meet with an HC Adviser each semester during regular advising periods. You may, however, request Honors advisement as needed at any time during the semester by appointment; please schedule online or by calling the Honors College office at 601.266.4533 to make an appointment for advising outside of regular advisement periods.
Regular HC Advisement will typically take place during late September/October (for spring classes) and late February/March (for summer and fall classes). Appointments can be made online.
All students who have not yet declared a major should be advised by their Honors adviser to plan their curriculum of study.
Honors Foundations students will be advised by Stacey Ready; Honors Keystone students will be advised by Paula Mathis.