Stay Informed
Let iTech help you with your technology needs, such as password resets, discounted/free software downloads, and general technical questions.

Zoom Account Information

Zoom FAQ

How to setup Multi-Factor Authentication (MFA)

VPN Connection for Faculty, Staff, and Students

How to setup Cisco Jabber for Mac or PC

Advisement Center Resources for Student Internet Access

Providers of Free Wi Fi for Students during COVID-19

iTech Announcements
Enter a Work OrderHow Are We Doing?
Student Hot Sheet Faculty and Staff Hot Sheet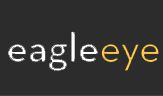 Southern Miss Student Discount
Southern Miss Student Sprint Perks - Unlimited Plan - 1 page PDF
147
Monthly average password assistance for the university.
1047
Monthly average help desk service requests for the university.
Microsoft Office365
is available for use in all iTech Labs.