Stay Informed
Let iTech help you with your technology needs, such as password resets, discounted/free software downloads, and general technical questions.
Enter a Work OrderHow Are We Doing?
Student Hot Sheet Faculty and Staff Hot Sheet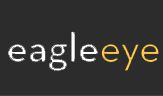 Southern Miss Employee Discount
Southern Miss Employee Discount from AT&T - 1 page PDF
272
Number of CampusID password resets for the university in September 2019.
22,334
Number of help desk service requests for the university so far in 2019.
Microsoft Office 2019
is available for use in all iTech Labs.