Auditions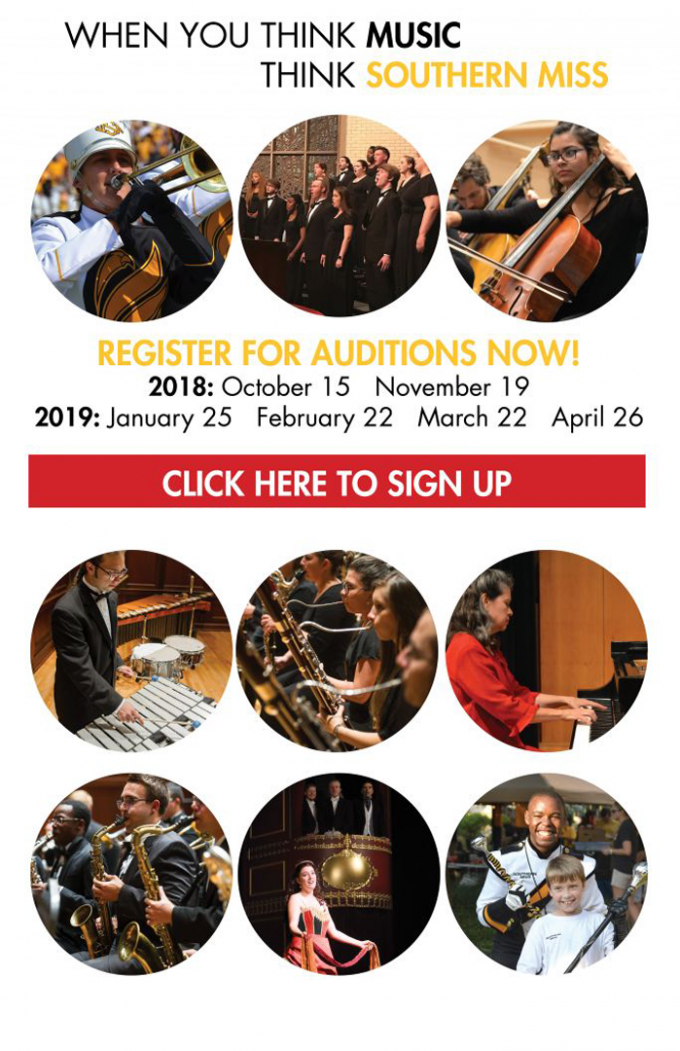 IF YOU NEED ASSISTANCE, PLEASE CONTACT
THE SCHOOL OF MUSIC AT 601.266.5366
All prospective music majors must audition
regardless of their choice of degree plan.
To be admitted to the School of Music
applicants must meet the minimum standards
in applied music through the admissions audition
and meet the academic requirements of the university.
Click here for a list of audition requirements.
Click here for Jazz Area audition requirements.
Click here for Band/Marching Band audition information

Click here for a sample audition day schedule.