Ensembles
When you think Music, think Southern Miss
The School of Music offers more than 25+ different ensembles. As a student here, you will take the stage and be fully immersed—performing diverse repertoire at conferences and events nationally and internationally.
Most of our music majors join a studio. Our studios are close-knit communities where students study and perform under the instruction of our renowned artists-faculty. From weekly individual lessons to master classes with guest artists—you will collaborate, perform, and learn together.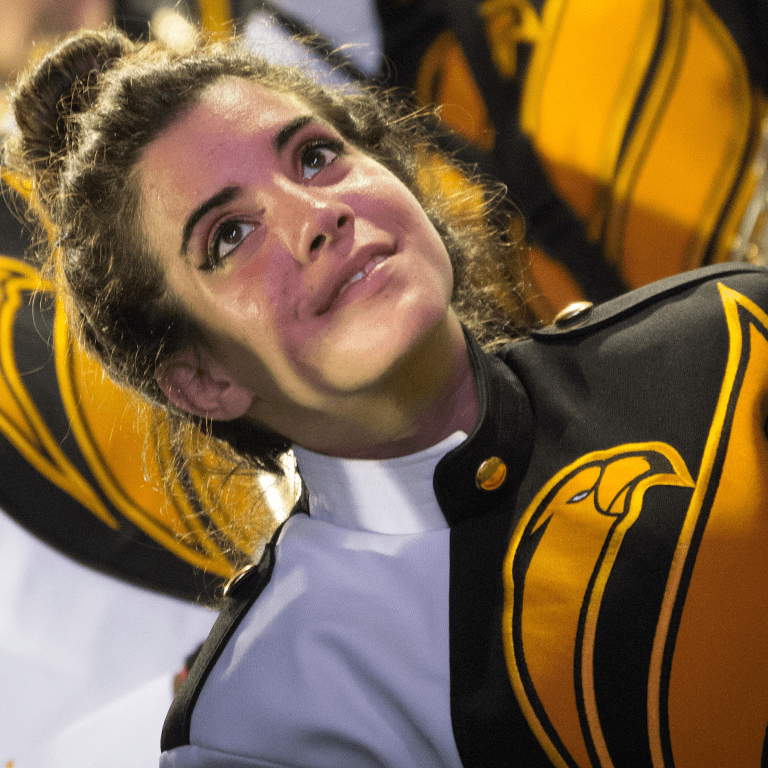 University Bands serves over 300 students and is dedicated to its tradition of excellence, presenting at national and international venues. From concerts halls to half time entertainment—no matter your passion—there is a place for you here.
Learn more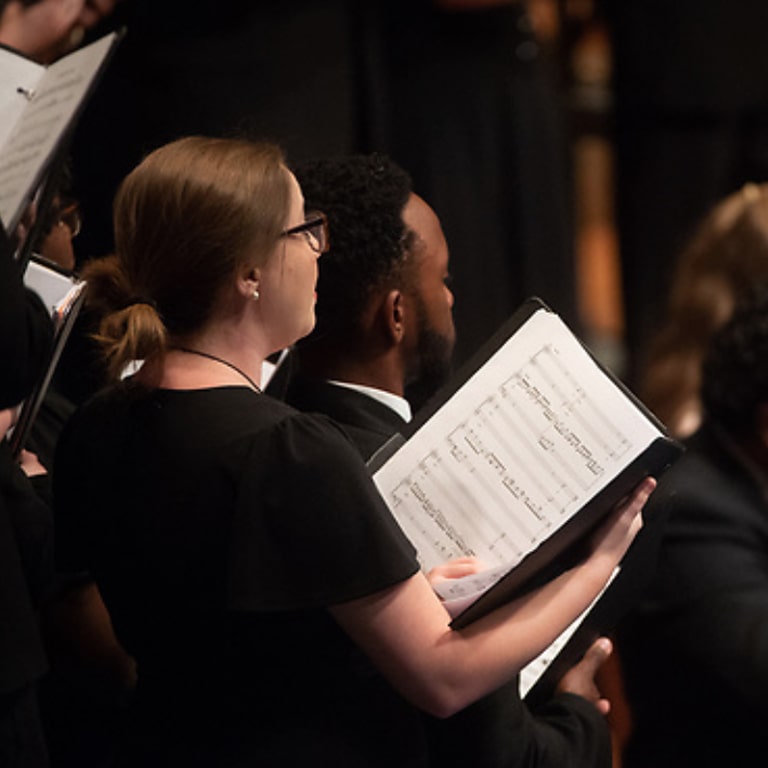 A regional leader in choral music excellence, students present works on world-stages and receive many accolades. Get the chance to participate in singing opportunities in any of its major and secondary ensembles.
Learn more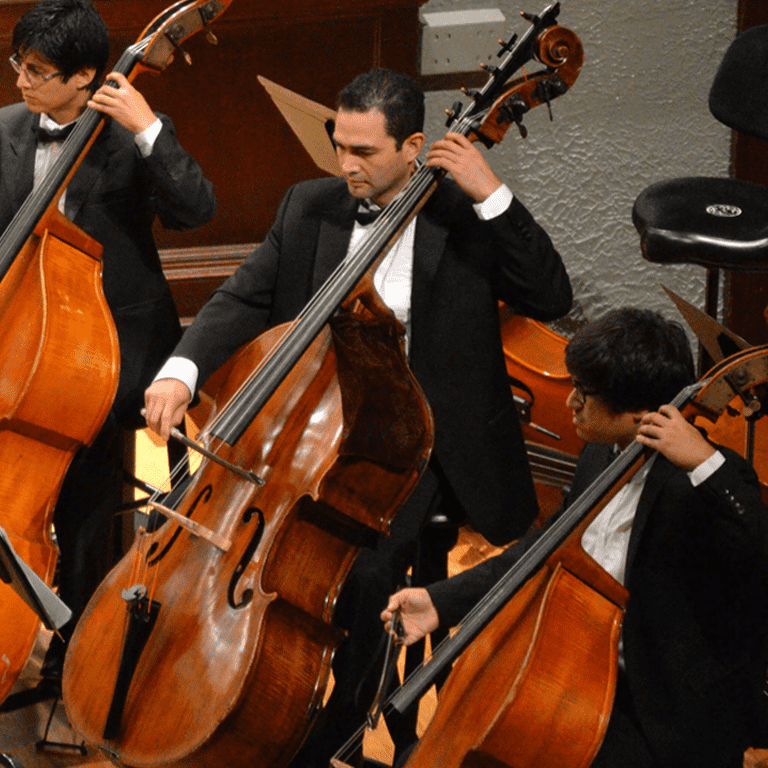 Instrumental students have opportunities to perform in the oldest orchestra in Mississippi, which includes over eighty musicians from the United States and fourteen other countries. This renowned ensemble presents quality performances of varied symphonic repertoire through an intense performance schedule covering classical to pop musical styles and drawing both students and guest artists from around the globe—the Symphony Orchestra truly is "Bringing the World to Mississippi!"
Learn more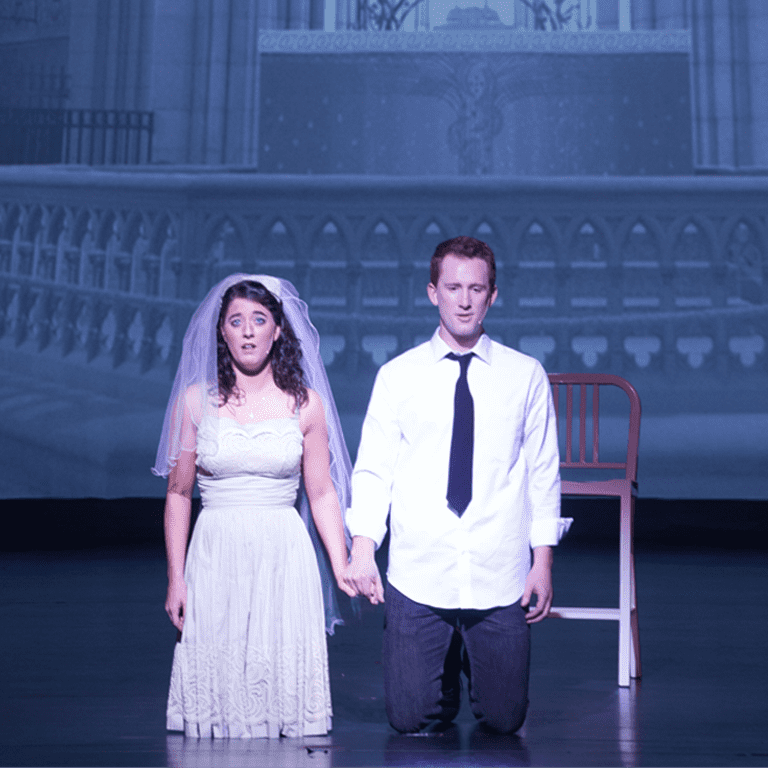 The program has accrued a reputation as one of the finest opera and musical theatre collegiate companies in the region, presenting two main stage productions a year.
Learn more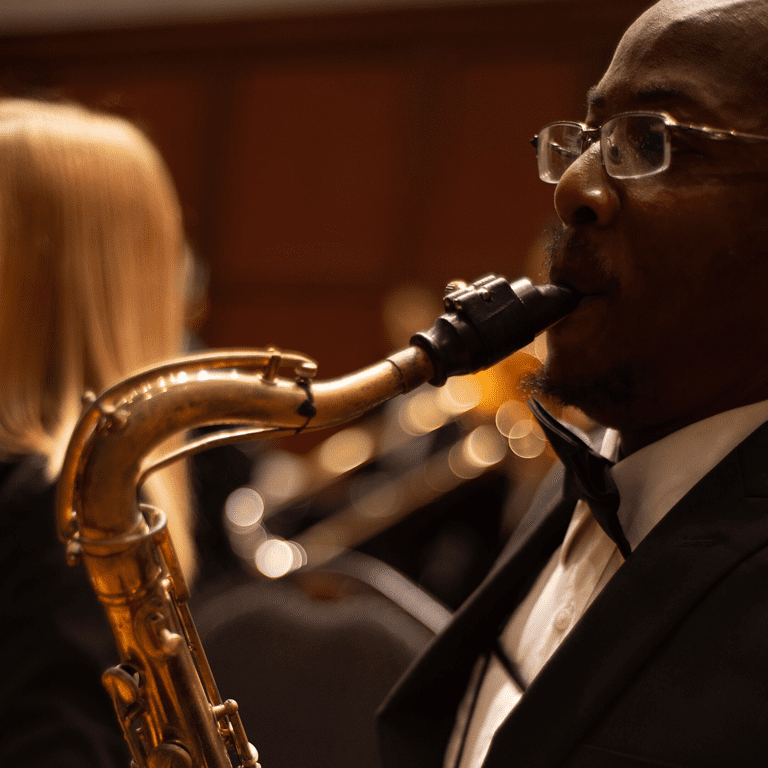 Jazz Studies has a long tradition at Southern Miss, spanning almost 50 years. Its ensembles include 20-piece big bands and a variety of Jazz combos, including Jazz Lab Bands and the award-winning Southern Miss Jazztet.
Learn more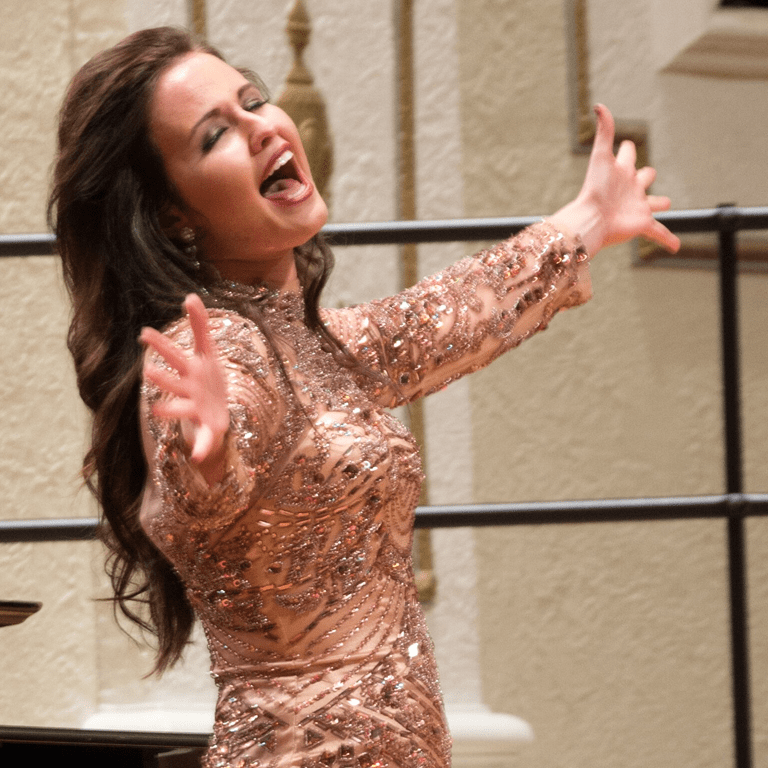 In addition to the major ensembles offered by Choral Activities, students at Southern Miss have the opportunity to be involved in the Southern Opera and Musical Theatre Company via the Voice Studio. Learn More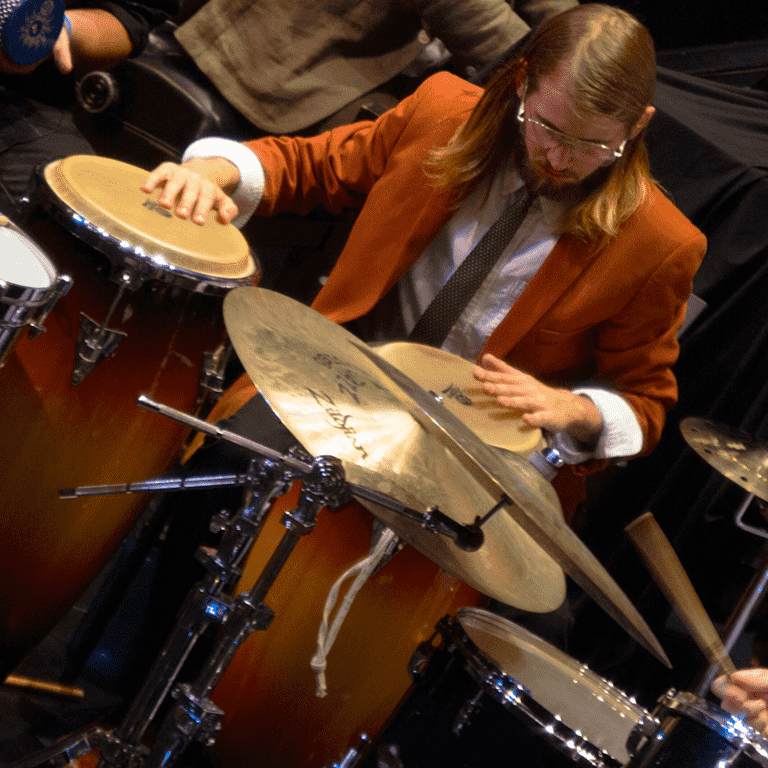 The Percussion Studio at Southern Miss has earned an excellent national and international reputation, performing at several national and international percussion festivals. From performing with the Drumline and Percussion Ensemble to the Steel Pan Orchestra—one of the elite steel pan programs in the country—there's always an opportunity for students to build on solid foundations. Learn more
Brass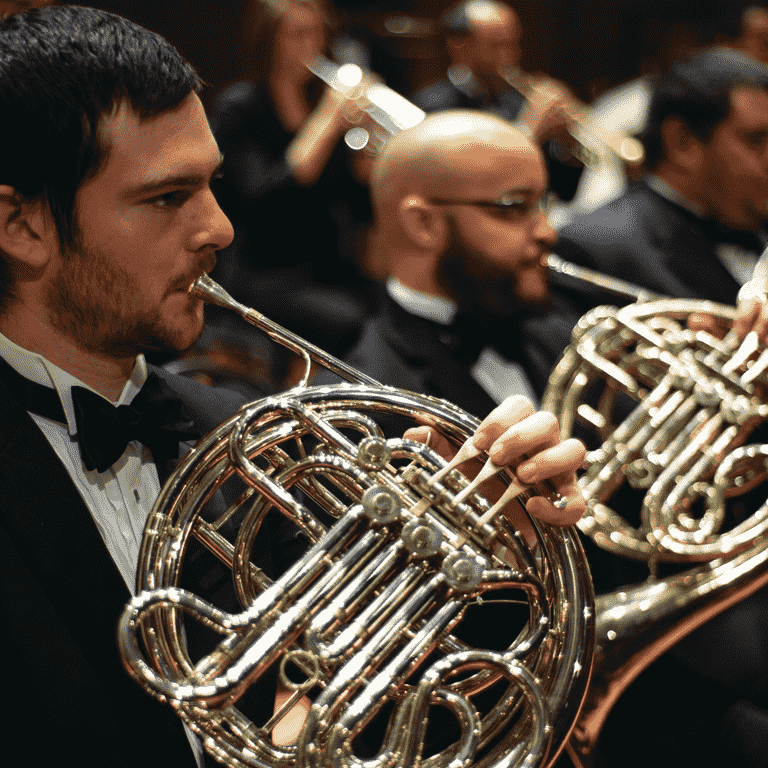 Students studying in the Brass area have many opportunities to participate in major ensembles.
Studios
Woodwinds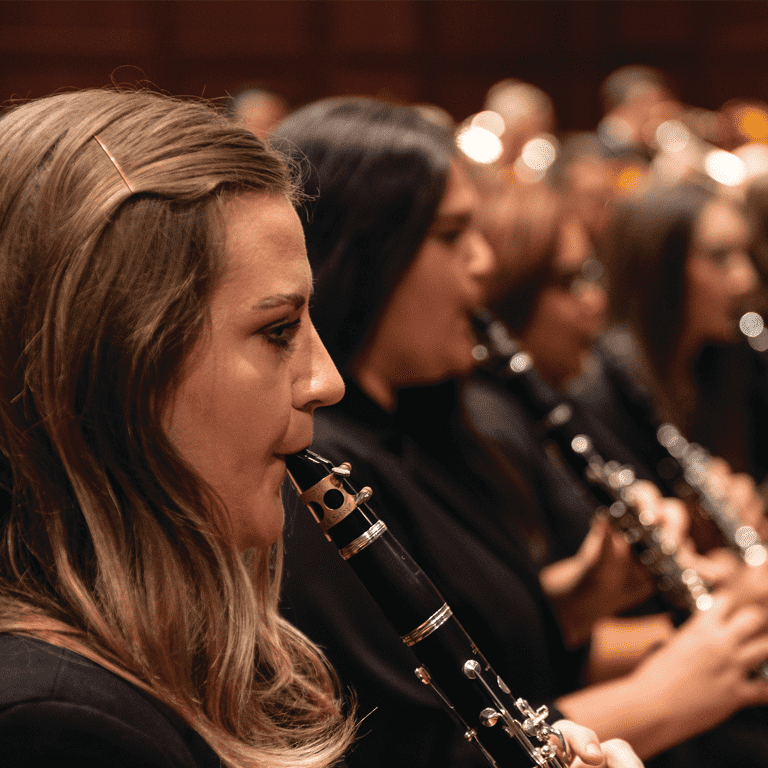 Students studying in the Woodwinds area have many opportunities to participate in School of Music ensembles, such as Jazz Studies, Bands, Orchestra, and more.
Studios
Keyboard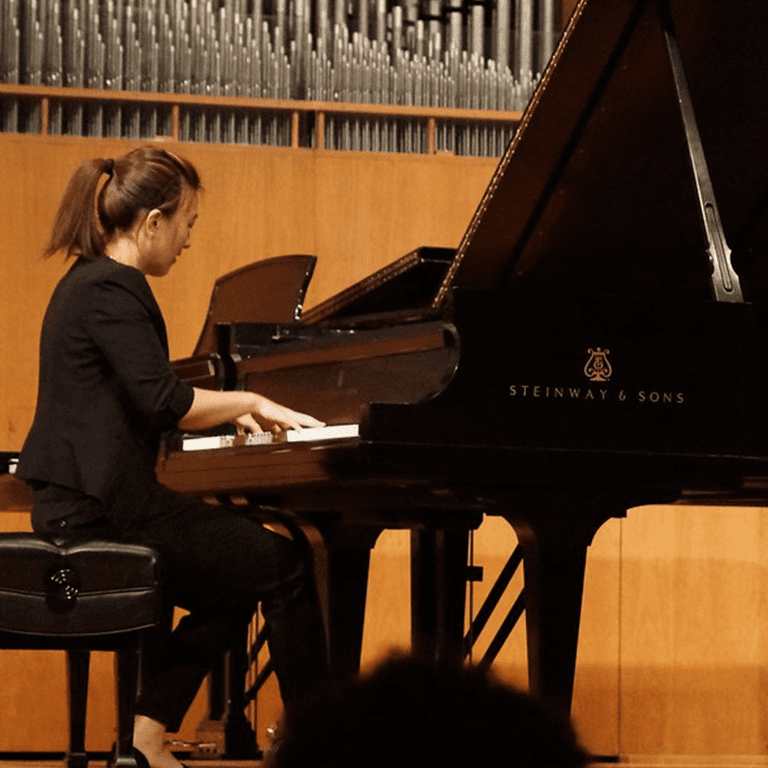 Offering ample performance opportunities such as a weekly recital series, solo and concerto competitions.
Studios

Academics
Faculty Ensembles
CATEGORY 5 is a wind quintet comprised of faculty members at Southern Miss. This dynamic group seeks always to present a diverse and exciting program, often performing new music and specially commissioned pieces alongside works from the standard wind quintet repertoire. CATEGORY 5 maintains an active performance schedule in the US and abroad along with local presentations and educational outreach activities. Recent performances include tours through Brazil and the southern US.
Current members are:
The Southern Arts Brass Quintet (SABQ) is comprised of faculty members in the School of Music at Southern Miss. Formed in 1968, the SABQ has worked with and performed for composers John Cheetham, Eric Ewazen, Karel Husa, Vincent Persichetti, William Presser, Gunther Schuller, and Luigi Zaninelli. The group has also performed for President George H.W. Bush and Mississippi Governor Haley Barbour.

Current members of the group are:
Each year, the Southern Arts Brass Quintet performs several concerts on the campus and provide music for commencement ceremonies at the Hattiesburg campus of Southern Miss. In addition to these performances, the group performs often at off-campus venues and tours throughout the southeastern United States. The SABQ is also actively involved in music education and community outreach through educational presentations in schools, community concerts, and performing as featured artists along with concert bands and orchestras. In recent years, we have performed at schools in Mississippi, Alabama, Florida, and Texas. If you are a music educator interested in having the SABQ visit your school, please contact Dr. Tesh.
The repertoire for the group is diverse including:
Standard literature originally composed for brass quintet by composers such as Victor Ewald, Witold Lutoslawski, Verne Reynolds, and Joseph Horovitz
Transcriptions of music from the masters like Bach, Handel, and Shostakovich
Newer works for brass quintet by composers such as James Sclater, Daniel Schnyder, Robert Suderburg and Richard Peaslee
Arrangements by members of the SABQ:
Jazz and Popular Music - tap your foot to Fats Waller, Duke Ellington, and Broadway hits.
For more information on the Southern Arts Brass Quintet, please contact:
Southern Arts Brass Quintet

c/o Dr. Timothy Tesh
118 College Drive #5081

Hattiesburg, MS 39406
Phone: 601.266.6441
E-mail: Timothy.TeshFREEMississippi