Unmanned Maritime Systems (UMS) Certificate Program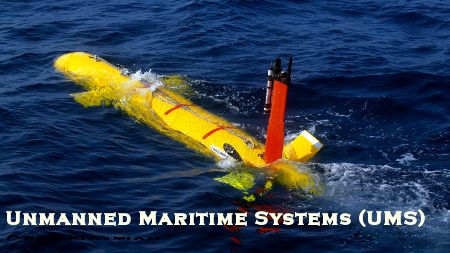 2019 UMS Class April 1 - May 3, 2019
Autonomous vehicles are becoming increasingly involved in routine, innovative, and emergency data collection in the marine environment yet few curricula exist worldwide to train operators for this equipment. This certificate will provide students with a working knowledge on the operation of a variety of autonomous marine survey vehicles and to help them to understand the environment in which vehicles operate and how that environment factors into decisions and mission planning.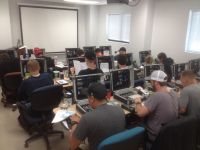 Students will learn foundational material upon which to build more detailed training on specific platforms, including UUVs (Unmanned Undersea Vehicles including powered vehicles as well as gliders) and USVs (Unmanned Surface Vehicles) intended to provide sufficient background to safely and efficiently operate these vehicles in challenging marine environments. AUV's examined include the ISE Explorer Class AUV, the Woods Hole Seabed AUV, the Bluefin AUV, both Webb and Kongsberg gliders, and Navy vehicles such as the IVERS AUV and Wave Glider. In addition students will be provided electronic workstations and glider kits to assemble and test.

Plan of Study:
MAR 431: Basic Marine Instrumentation (3 hours)
MAR 434: Operating Instrumentation in Marine Environments (3 hours)
MAR 433: Marine Autonomous Vehicles (3 hours)
MAR 433L: Marine Autonomous Vehicles Lab (1 hour)
Student Learning Outcomes/Objectives:
SLO1: Students will be able to evaluate the specific requirement of a given mission, consider the environmental limitations, and select the appropriate hardware for the task.
SLO2: Students will be able to read schematics, assemble electronic components, and program micro-controllers similar to those used in modern undersea vehicles.
SLO3: Students will be able to properly determine and adjust the ballast and trim of several types of autonomous undersea vehicles varying conditions.
SLO4: Students will be able to troubleshoot failures in cables, connectors, and simple electronic components.
SLO5: Students will be able to properly plan a glider mission and write the operational program with which to execute it.
SLO6: Students will be able to properly plan a powered AUV (Ivers, Remus, ISE, Seabed) mission and write the operational program with which to execute it.
Navy Unmanned Certificate Program Began on 5/2/2017
NAVY Students will be first in the nation to earn a certificate in Unmanned Maritime Systems at USM. R

ead Navy article

here.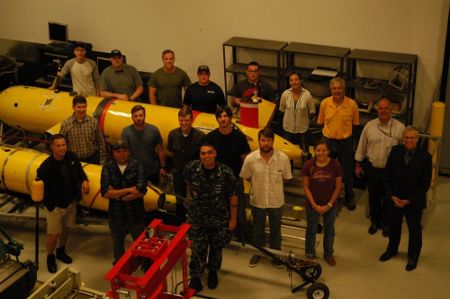 If you are interested in the USM program, please send an email to Marine Science or contact us at (228) 688-3177.