School of Ocean Science and Engineering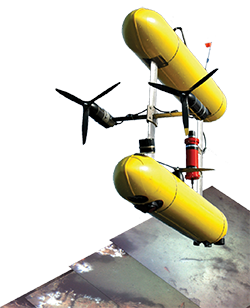 The School of Ocean Science and Engineering (SOSE) harnesses elements from key areas of The University of Southern Mississippi, including the Division of Marine Science (DMS) at the John C. Stennis Space Center in Hancock County, the Gulf Coast Research Laboratory (GCRL) in Ocean Springs, Miss., and the University's fleet of five research vessels, to create a regionally, nationally and internationally recognized leader in marine science.
Meet our faculty Plan your visit
Our Programs
Undergraduate Programs-Bachelor's degrees are offered in Hydrographic Science, Marine Science and Ocean Engineering. Graduate Programs-Graduate degrees include M.S. and PhD in Coastal Sciences, Marine Science and Hydrographic Science.
NSF Oceanographic Research Ship
to be Named for Civil Rights Icon
A Gulf Coast civil rights icon is being honored as the namesake of a new, $100 million National Science Foundation (NSF) oceanographic research ship, to be operated by the Gulf – Caribbean Oceanographic Consortium (GCOC), led by The University of Southern Mississippi (USM) and the Louisiana Universities Marine Consortium (LUMCON). RV Gilbert R. Mason