Celebrating excellence in children's and young adult literature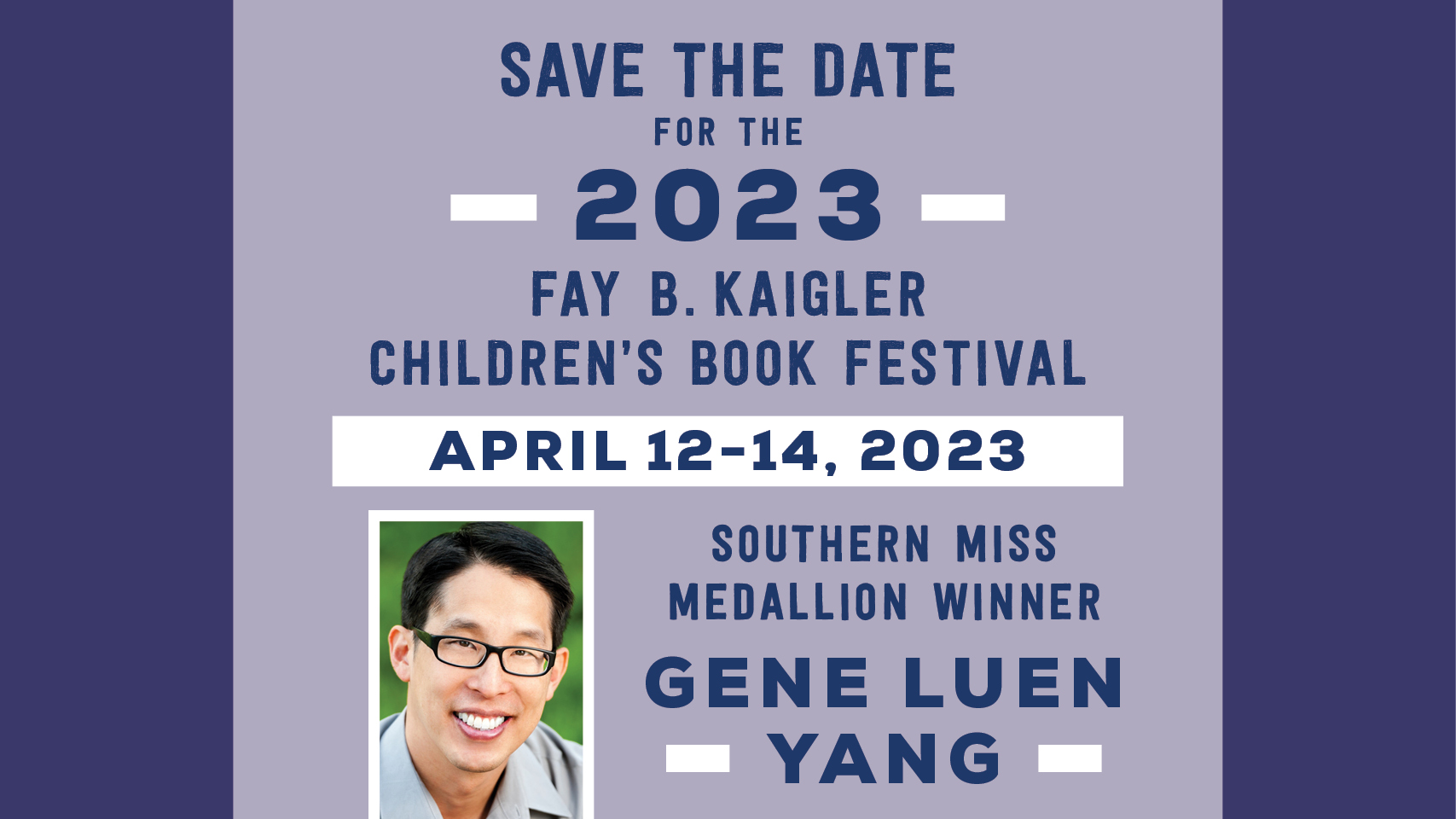 We are pleased to announce that the 2023 Fay B. Kaigler Children's Book Festival will once again be in person April 12-14, 2023, on the Southern Miss campus in Hattiesburg, MS. Our 2023 Southern Miss Medallion winner is award-winning cartoonist and teacher, Gene Luen Yang. His 2016 book American Born Chinese was the first graphic novel to be nominated for a National Book Award and the first to win ALA's Printz Award. Yang was the 2016-2017 National Ambassador for Young People's Literature.
Additional keynotes include Coleen Salley Storytelling Lecturer Amy Bluemel, Linda Williams Jackson, Ann Clare LeZotte, de Grummond Lecturer Loren Long, Kyle Lukoff, Vikram Madan, and Southern Miss SLIS Lecturer Angie Manfredi.
A limited virtual option will be available; more information to come!
The Festival began in 1968.
Over 300 teachers and librarians attend each year.
CEUs are available to Mississippi educators.