Connecting USM to the Community
The Center for Community Engagement (CCE) coordinates meaningful and mutually beneficial community engagement experiences to address university and community needs, effect positive social change, and cultivate active citizen leaders. Through partnerships with faculty, staff, students, and community agencies, CCE facilitates activities that integrate learning, service, and leadership.
For Community Partners: Post Volunteer Opportunities
Connecting with Community
The Center for Community Engagement encourages meaningful engagement that can truly make a difference for our community partners.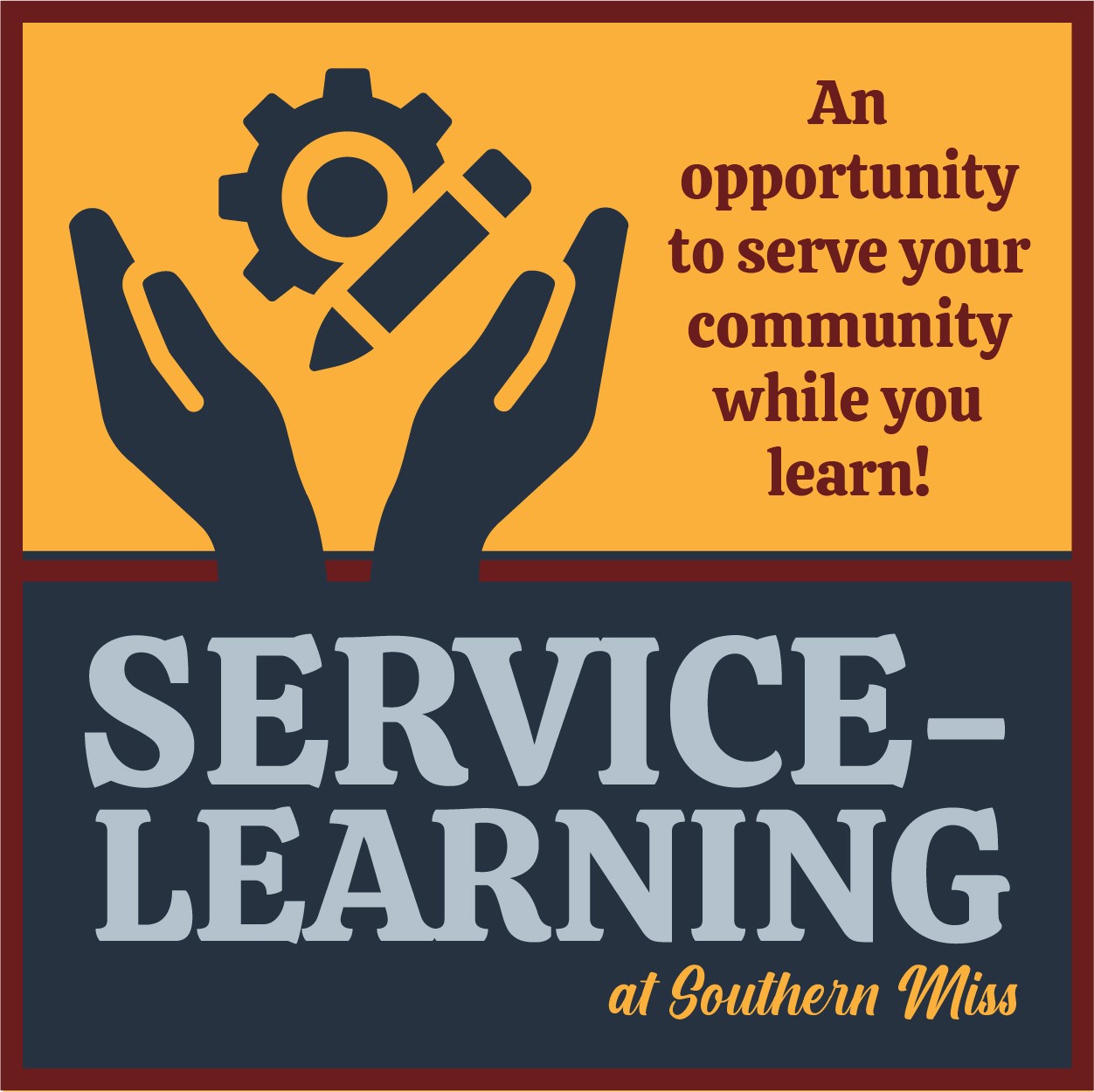 Students at Southern Miss can participate in service-learning classes to engage in projects through which they apply and learn course content while serving the community. A list of USM service-learning classes is online. Students who excel in service may also choose to graduate as a USM Citizen Scholar.
They can support just one organization and be available when the partner needs volunteers.
They can get hours through continuous volunteering over time, instead of one-time, big events.
They can do service in small groups of 5 or less.
They can commit to showing up and always honor their word.
Request a one-on-one service consultation to find opportunities and/or information best suited to your specific interests, needs and/or schedule. If you are a student, you will usually meet with a student; if you are faculty or staff, you will meet with professional staff.