Overview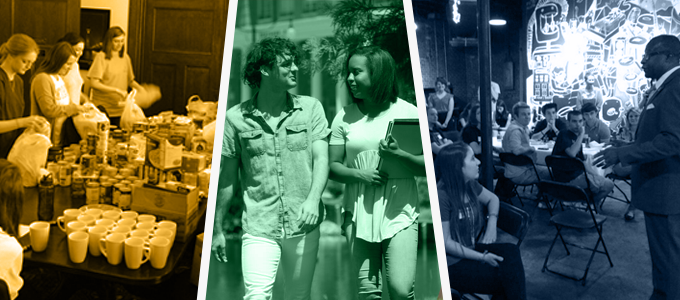 About Us
The Honors College Leadership Council (HCLC) provides opportunities for the Honors College student body to participate, engage, and make a difference in the College and community. The Honors College is pleased to have students involved and making their voices heard as we shape the future of the College together. At this time, the HCLC is active only on the Hattiesburg campus.
Guided by a student President and a staff adviser, the HCLC is comprised of five committees (Academic, Philanthropy, Ambassador, Mentor, and Community Life), each of which is led by one or two student Vice Presidents. The committees, and their primary duties, are linked in the side bar.
Grace Dittmar

President

Senior

Biological Sciences (Microbiology)

Fort Lauderdale, FL

Kellie Jackson

Committee Relations Manager

Sophomore

International Business

Slidell, LA

How to Join
Each spring, we will open applications for leadership positions and membership for the coming academic year. Additionally, students new to the Honors College will have an opportunity to apply for select committees (Academic, Community Life, and Philanthropy) in September.
To apply, students must be enrolled, in good standing with the Honors College (not on probation, cumulative GPA at 3.25 or higher), and planning to be enrolled on the Hattiesburg campus for the duration of their service.
Questions?
For questions about the Honors College Leadership Council, please contact adviser Sarah Stewart (
Sarah.Campbell.Stewart@usm.edu
) or HCLC President, Grace Dittmar (
grace.dittmar@usm.edu
).