Provost Steven R. Moser
The Provost and Senior Vice President for Academic Affairs serves as chief academic officer for The University of Southern Mississippi, leading strategic planning and implementation of key initiatives throughout academic affairs. The Office of the Provost provides leadership to all campuses and academic areas to support excellence in faculty research and creative endeavors, enhance student achievement, and foster strong relationships with community partners. Through leadership of the academic affairs division of the University, the Provost supports the vision of the University President for The University of Southern Mississippi to be an innovative and dynamic model for public higher education.
Keep Teaching: Course Continuity Planning for Faculty
*NEW* Annual Evaluation Tutorials and Training Schedule
Inside the Academy
Published by the Office of the Provost, Inside the Academy highlights the academic accomplishments, groundbreaking research, and important upcoming dates and deadlines for the Division of Academic Affairs at The University of Southern Mississippi.
Center for Faculty Development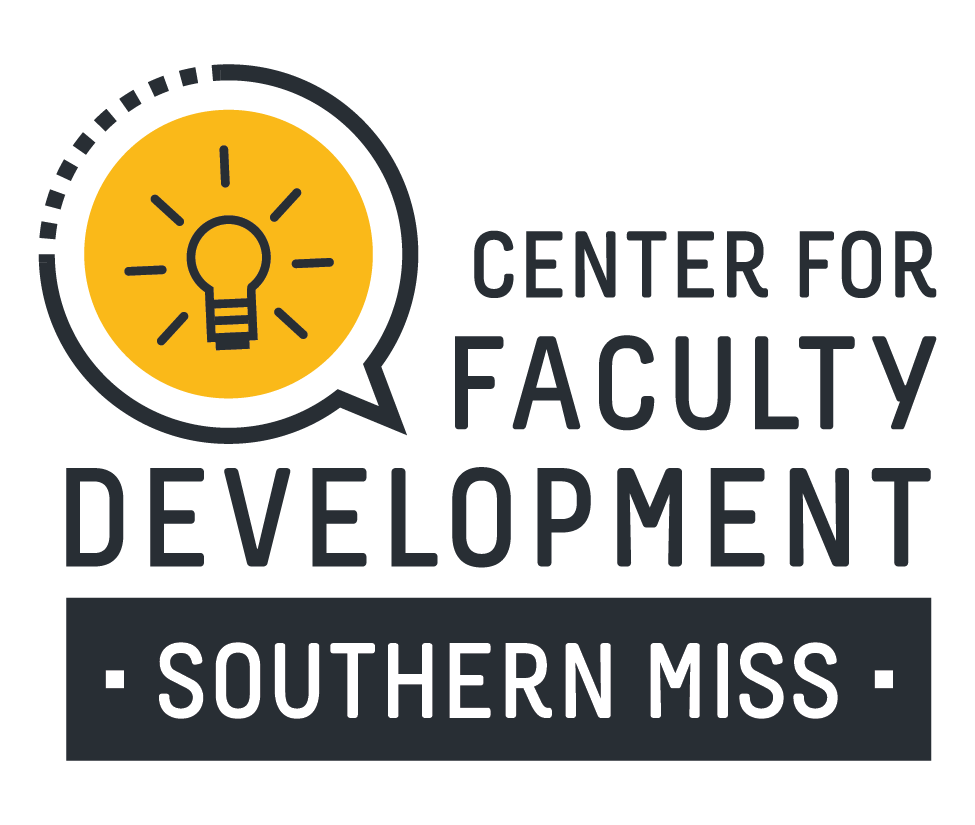 The Center for Faculty Development aims to sustain a culture of distinction for faculty by providing opportunities for professional development. The Center for Faculty Development supports its faculty members, and ultimately our students, through activities and events that promote effective teaching, mentoring, exploration and discovery.