Teacher Education in the College of Arts and Sciences
Do you consider yourself a patient, compassionate, and empathetic person? Are you drawn to activities that foster understanding and promote active learning? Do you possess a passion for inspiring future generations and guiding them towards their full potential? If this sounds like you, explore our opportunities and see what it means to be a Golden Eagle.
Explore Programs


The College of Arts and Sciences is one of two colleges offering programs leading to teacher education licensure. To learn about additional professional education opportunities at Southern Miss, please see the College of Education and Human Sciences.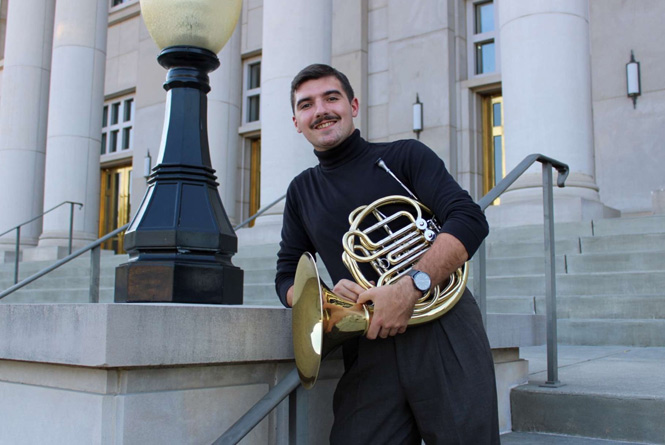 Meet Richard Marcellus
Music Education
The BME licensure program at USM stands out as one of Mississippi's finest. Its excellence is driven by the world-class faculty, who provide invaluable hands-on experiences for aspiring educators. Through partnerships with local schools, we gain real classroom exposure, honing our teaching skills. Moreover, the program's curriculum includes essential administrative skills to better prepare us for our future careers. Beyond their teaching roles, the School of Music faculty are passionate mentors and valuable resources for both current students and graduates alike.

Richard Marcellus
Learn By Doing
Find yourself engaging in hands-on experiences by observing and participating in real classroom settings. Here, you will acquire essential abilities that go beyond the classroom, empowering you to excel in diverse professional settings. Additionally, you graduate with a degree in your chosen subject area and obtain a license to teach in the state of Mississippi.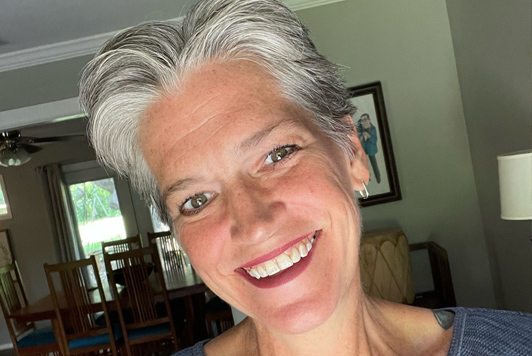 Meet Julie Hammond
Dance Education
The licensure programs at Southern Miss truly prepare the student to teach in the K12 schools professionally. From the beginning of their course progression, the necessary professional skills, knowledge, and dispositions for effective teaching are embedded in their studies. Most importantly, students learn to teach by teaching. Field experiences are a central part of how students learn to teach well – in both formative and culminating coursework. As a licensure coordinator in the arts, I am proud of our graduates because they are not only ready to serve their students, but also their larger communities in the arts and beyond through the invaluable work they do in education.

Julie Hammond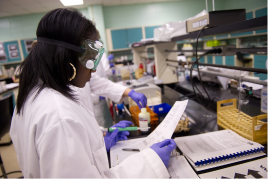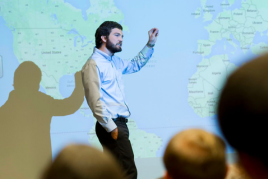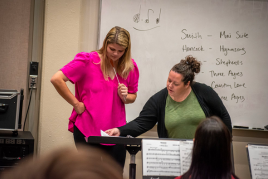 Career Outlook
Qualified teachers are always in demand, and as Mississippi's largest and oldest state-supported teacher training school, Southern Miss is proud to provide skilled teachers to meet the needs of our state and region. To learn more about the benefits of being a teacher, visit the Mississippi Department of Education.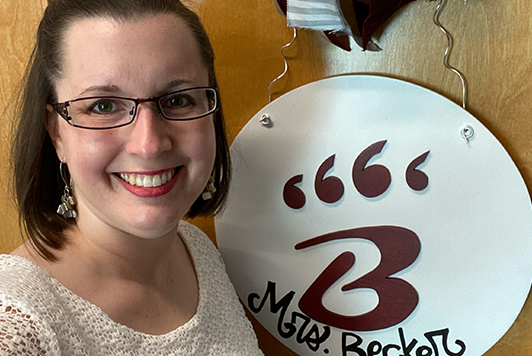 Meet Elizabeth Becker
Teaching of Languages (Spanish) MATL
Language Education, Long Beach High School | Spanish Teacher and Chair of Fine Arts
As a 14th year educator, currently teaching Spanish, I owe every success in my career to Southern Miss. Working side-by-side with experts in second language acquisition enriched my understanding of not just how to teach, but also how students learn and acquire a world language. Consequently, it helped shape my best practices and personal theory of second language acquisition.

Elizabeth Becker
Professional Licensure Disclosure
Programs at USM that prepare students for initial licensure as educators are designed to meet the licensure standards set by the Mississippi Department of Education. Students seeking licensure in another state are advised to contact the appropriate licensing board in that state to determine specific requirements of guidelines for reciprocity. The University of Southern Mississippi cannot confirm whether a particular licensure program meets requirements for licensure outside of the State of Mississippi.
To learn about additional professional education opportunities at Southern Miss, please see the College of Education and Human Sciences.
Explore
The licensure programs in the College of Arts and Sciences that will lead you to a license to teach K-12, Middle, and/or High School.
Create your own Southern Miss story.