Find Your Place at Southern Miss
Current organization leaders should familiarize themselves with the Resources page for up-to-date information and announcements regarding student organizations.


Want to get involved on campus?
Click here to request a meeting with an Involvement Ambassador!
Want to start a new student organization?
Click here for more information.
Follow us on Social Media
Facebook: Southern Miss Office of Leadership and Student Involvement
Twitter: @USM_LSI
Instagram: @USM_LSI
The Office of Leadership and Student Involvement provides valuable co-curricular experiences that exist to foster student growth and development while creating pathways for students to engage in the Southern Miss community. Simply put, we know that connections are critical to student success while in college. Make the most of your collegiate experience and get connected today!
Click here to access all forms
Student Engagement Spotlights
LSI Hosts Annual Fall Student Involvement Fair
EagleTHON Rebounds From Pandemic
International Student Organizations Soar Under New Director
LSI Hosts 7th Student Leadership Summit
Student Organization Presidents' Fall Average GPAs Soar
LSI Celebrates Student Organization Presidents
Minority Association of Pre-Medical Students (MAPS)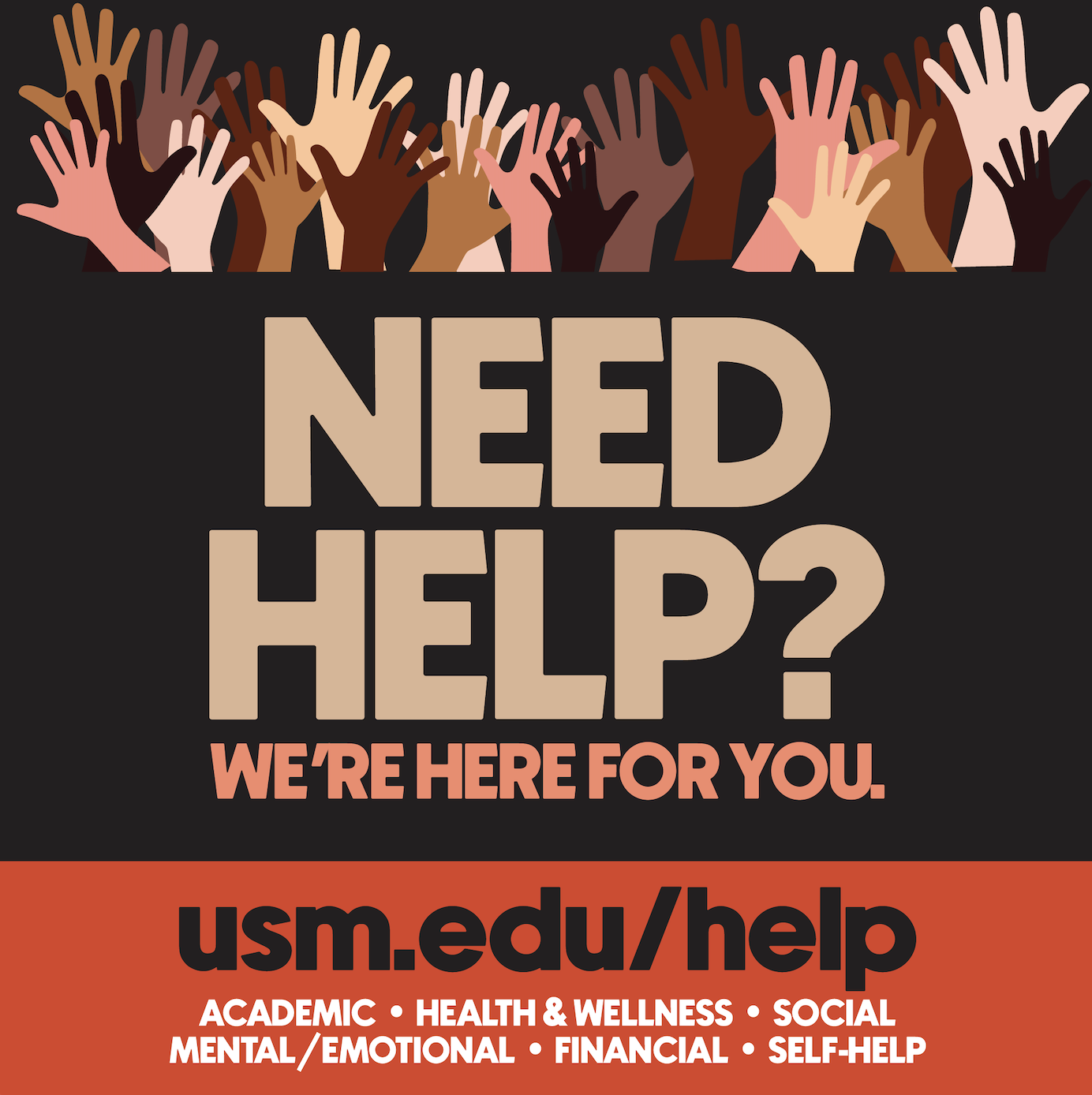 Click here for resources!
Did you know? The average organization president's GPA is 3.55.
We currently offer just under 200 student organizations to get plugged into!
Student organizations host an average of 1,200 events on campus each year.