Our Mission
The Center for Student Success at Southern Miss assists students and families with their transition into the university community and supports students on their journey to graduation. Through high-impact practices and intentional programs, we facilitate the holistic development of academic and personal identity. Our office fosters purposeful engagement with students and families to ensure that students connect, persist, and succeed at Southern Miss.
Southern Miss Coronavirus Update
Guide to Online Course Completion for Students
Academic Concern Reporting Form
Academic CalendarStudent Success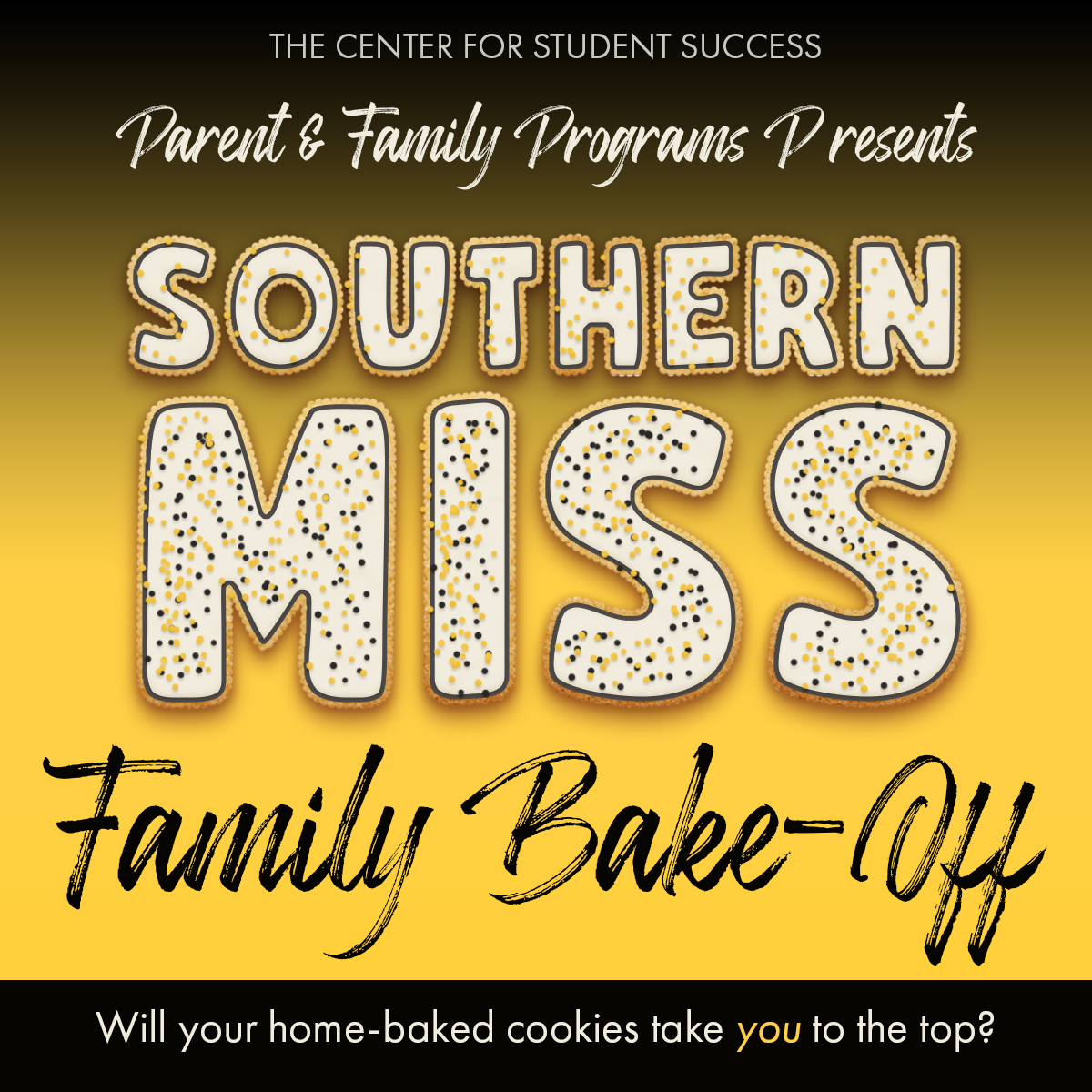 Southern Miss parents and families are invited to participate in the first ever Southern Miss Family Bake-Off! Bake your best batch of Southern Miss-themed cookies with your student April 1–3, 2021.
Photos or videos must be submitted by 11:59 p.m. on Sunday, April 4. Our panel of judges will review submissions and award prizes for best presentation, most Golden Eagle spirit, and most entertaining!Learn more
---
Our Programs
Information about our programming clusters can be explored below. Our staff follows national best practices when implementing programs for our freshman, sophomore, and transfer populations, and any other Southern Miss student seeking support.