The Dale Center: Center of Military History Excellence
As one of the top military history programs in the country, the Dale Center for the Study of War & Society houses a distinguished academic community with expertise in how conflict affects communities, soldiers, and non-combatants. The Dale Center expands on the field of military history, with its traditional focus on leaders, strategies, and operations, and seeks to identify and understand the social and cultural consequences of war. The Dale Center has earned a reputation as a center of excellence, with its faculty members recognized among the best scholars in the field and its students as noteworthy future scholars.
Dale Center Signature Events and Programs
The Dale Center hosts a number of important academic and community events throughout the year that bring together scholars, students, and community members around topics dealing with military history and War and Society. In addition, the Center promotes cutting-edge scholarship in the field of war and society.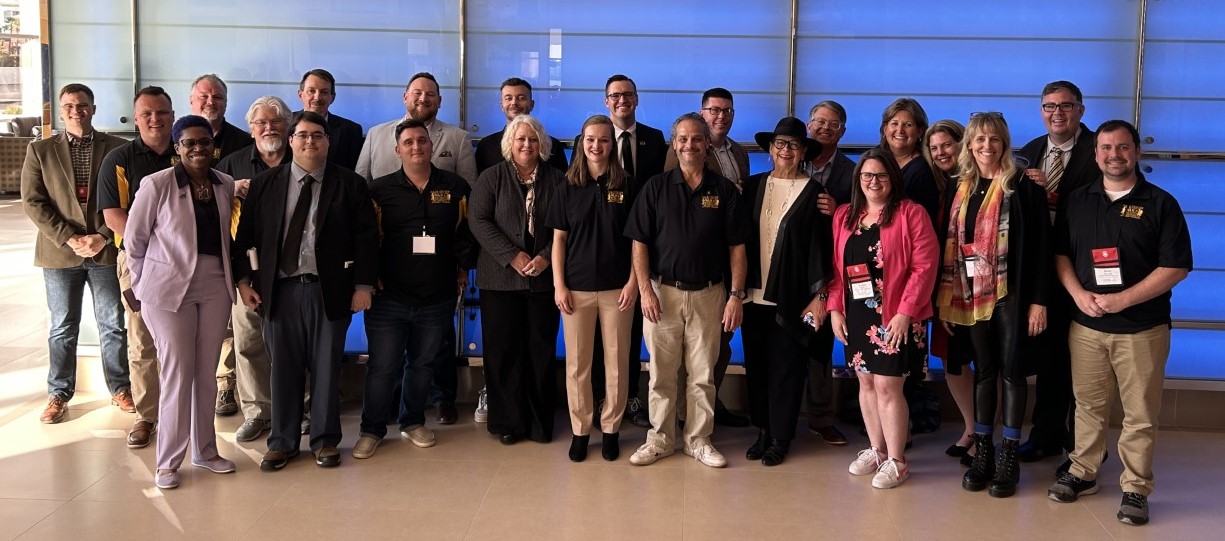 Dale Center faculty, graduate students, and alumni, along with our patron Dr. Beverly Dale, at the Society for Military History's annual meeting in San Diego, California in 2023.